New gardeners often wonder if there are any perennials they can buy that look good from spring to fall. Seasoned gardeners may laugh at this and say "no, it's called an annual," but I understand the sentiment. Perennials are expensive. Especially when money is tight, you want your blooms to go as far as possible.
I agree with the seasoned gardener. If you want something with little to no work that blooms throughout the season, taking a chance on perennials just doesn't work. The next best thing is planting annuals, but the next next best thing is this list of long-blooming perennials!
BEFORE YOU START DESIGNING YOUR PERENNIAL BED
1. adjust your expectations
Remember that perennials take 3-5 years before they look the way you envision in your head. There's a common saying about perennials: the first year they sleep, the second year they creep, and the third year they leap. So, while you can move a perennial if you plant it in the wrong spot, ideally you want to try to get it right the first time!
2. read the tags
Make sure that you're actually reading the tags and seeing how much space each perennial needs while paying close attention to the light and zone requirements. While those of us gardening in Zones 2 and 3 can often get away with some perennials that have not proven hardy in our zones, it is generally best for a new gardener to just stick to what the tag says.
3. beware the box stores
Don't assume that just because a perennial is in a big box store that it's actually good for Zone 2 or 3. Local garden centres will usually make sure that they stock locally hardy plants, but big box stores often get generic shipments that just are what they are. So, buyer beware when you are purchasing perennials from big box stores!
4. be prepared to water
While perennials are indeed low-maintenance, they are not low-maintenance in the first year you plant them. It's important that you water them just as much as you water your annual flowers. Once that first year is over you can occasionally water them if they need and then by the third year, you only need to water them in drought conditions.
5. cover your blooming periods
If you're really serious about always having something blooming, make sure that you've got all the blooming periods covered. When you're a beginner, it's really complicated to try to make sure on your own that you have spring, summer, and fall bloomers. I've simplified everything for you in Constant Colour Garden. This e-book has plug-and-play templates and easy-to-understand instructions to ensure you have something blooming all year long! Get your copy here.
6. plan for weeds
To make your life easier and reduce the amount of weeding you have to do once you've got your perennials set in the ground, put cardboard around the area that doesn't have plants and put some wood chips on top. I prefer cardboard to landscape fabric because, if you ever want to change anything, the cardboard will disintegrate and you can put a new layer of mulch on top. Landscape fabric is a pain to redo each year. Make sure you replace your mulch every 2-3 years, and you're good to go!
BEST LONG-BLOOMING PERENNIALS FOR ZONE 3
1. ASTILBE
I personally have a hard time growing Astilbe, but if you can get them to work for you they are a lovely shade plant. They come in white, various shades of pink, and red and really brighten up a dark corner!
2. Bee Balm
Bee Balm is good for the bees and comes in both short and long lengths. This flower works nicely in cut flower arrangements, as well.
3. Blanket flower
A lovely native plant that is drought-tolerant and works perfectly as a border in the garden.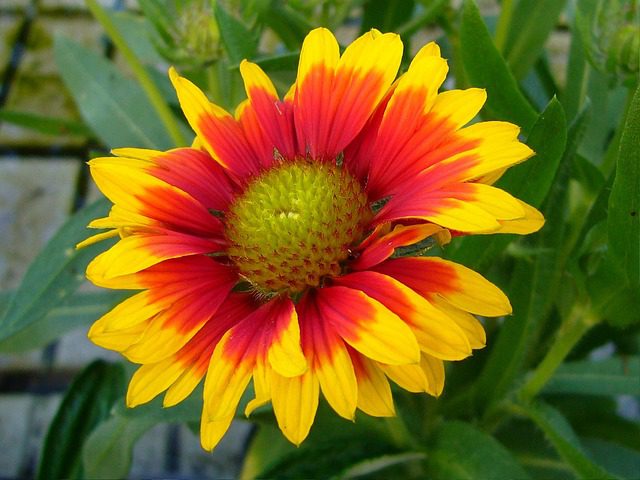 4. Bleeding Heart
A classic shade perennial in beautiful shades of pink, white, and light pink.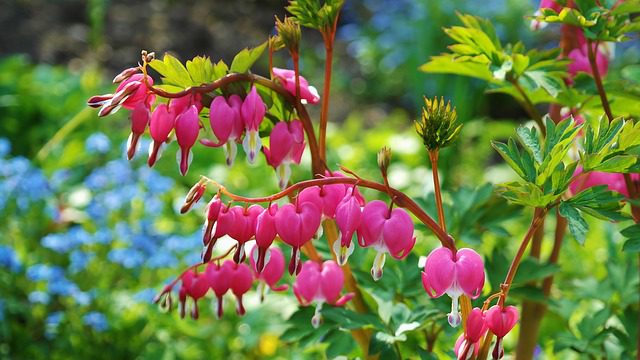 5. CRANESBILL
Though I've never grown Cranesbill, I love their beautiful periwinkle colour. They work well in full-sun to part-shade, as well.
6. Creeping bellflower
These are horrible, evil flowers that should never be intentionally planted. However, if you have them and choose to let them bloom, they are very long-lasting. It's better to plant their better-behaved cousin the Clustered Bellflower.
7. Catmint
Catmint is deer-resistant, but be careful. Whenever mint is in the name, plants are likely to have a spreading habit.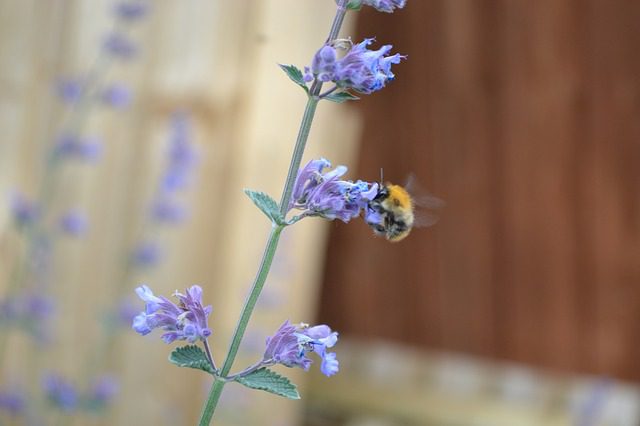 8. Coneflower
One of the nicest and best-behaved of the long-blooming plants. They flower fairly reliably from the beginning of August to the first freeze.
9. Coralbells
This great shade option comes in many beautiful colours. I personally like Coralbells for shade gardens because I get tired of all the green.
10. Coreopsis
A great border flower in the perennial garden that comes in many bright and cheery shades of yellow.
11. Daylilies
Make sure to plant a reblooming variety like Pardon Me or Stella d'Oro for longer-blooming flowers. Most other varieties only bloom for 2-3 days.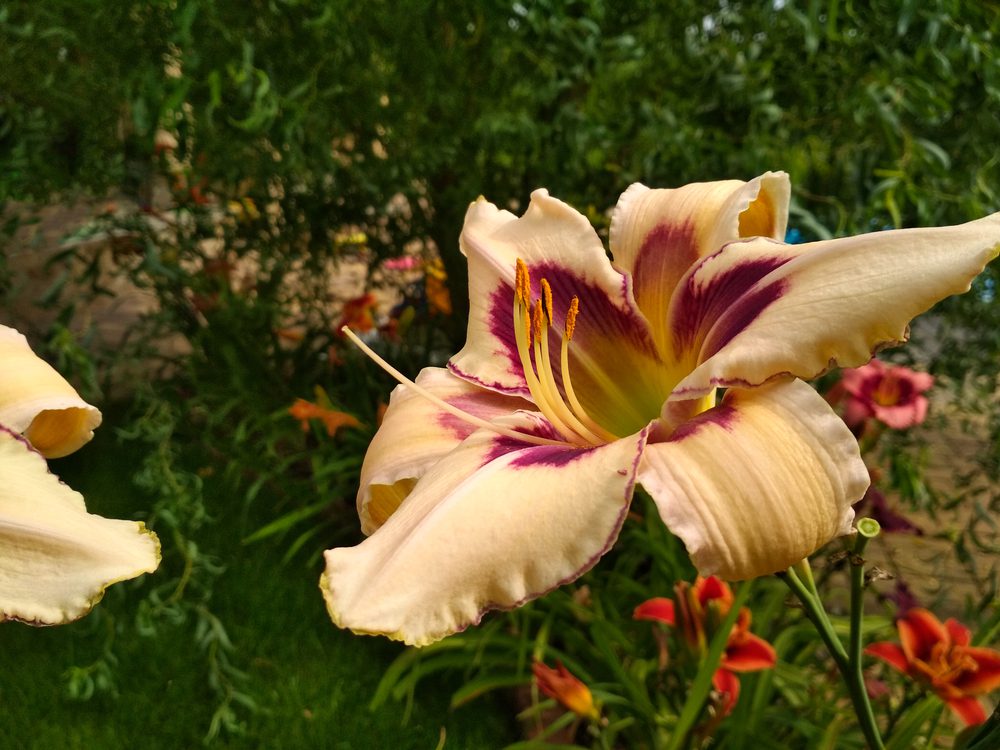 12. Heliopsis
Cheerful flowers that bring whimsy to any perennial garden.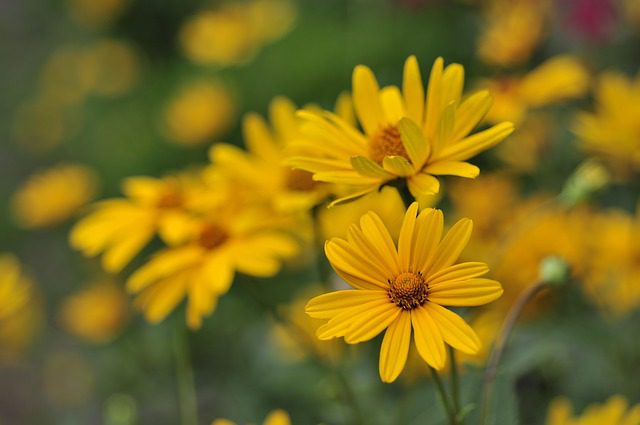 13. Lady's Mantle
The chartreuse colour of this flower is unique in the garden, and it's a late-spring-blooming perennial that does well into summer.
14. Meadowsweet
These delicate white flowers will compliment many of the brighter colours in your garden. Plant this one to use as a cut flower to have some extra filler on hand.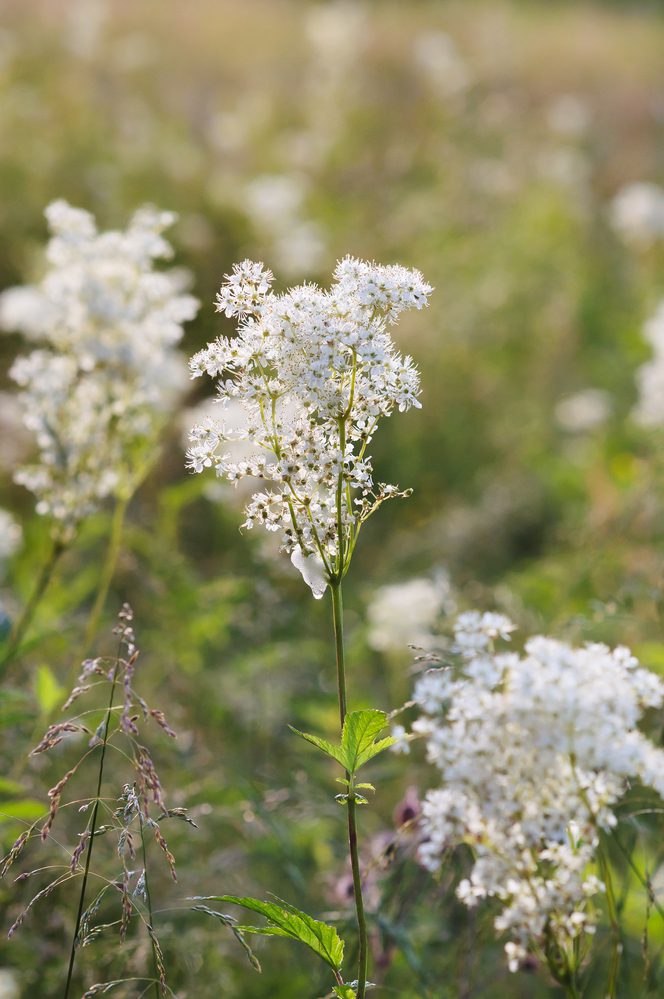 15. Flashing Lights
Also known as Maiden Pinks, these bright pink and red flowers resemble flashing lights and add intrigue to any perennial garden.
16. Rockfoil
Rockfoil is a good ground cover that spreads but isn't too ridiculous. It comes in yellow and pink blooms.
17. Rudbeckia
The hardiest Rudbeckia are the typical yellow flowering ones with brown centres. However, some of the fancier varieties will last for 2-3 years as perennials.
18. Salvia
Salvia is a nice purple and pink spike that is deer-resistant.
19. SEDUM
This great fall bloomer will last well past the frost.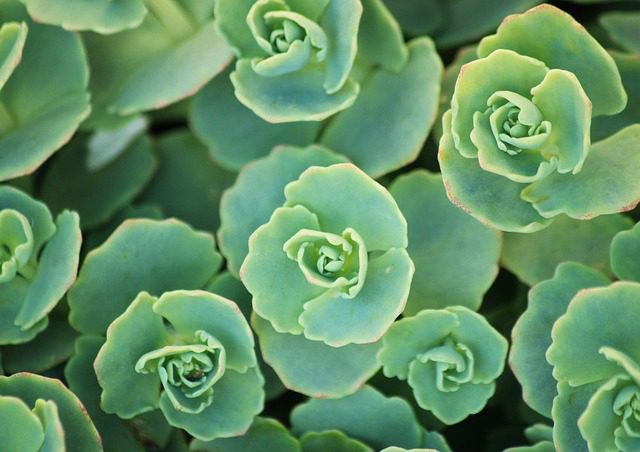 20. Shasta Daisy
These can become a bit of a nuisance, but they are beautiful, happy flowers that last for a good chunk of the summer.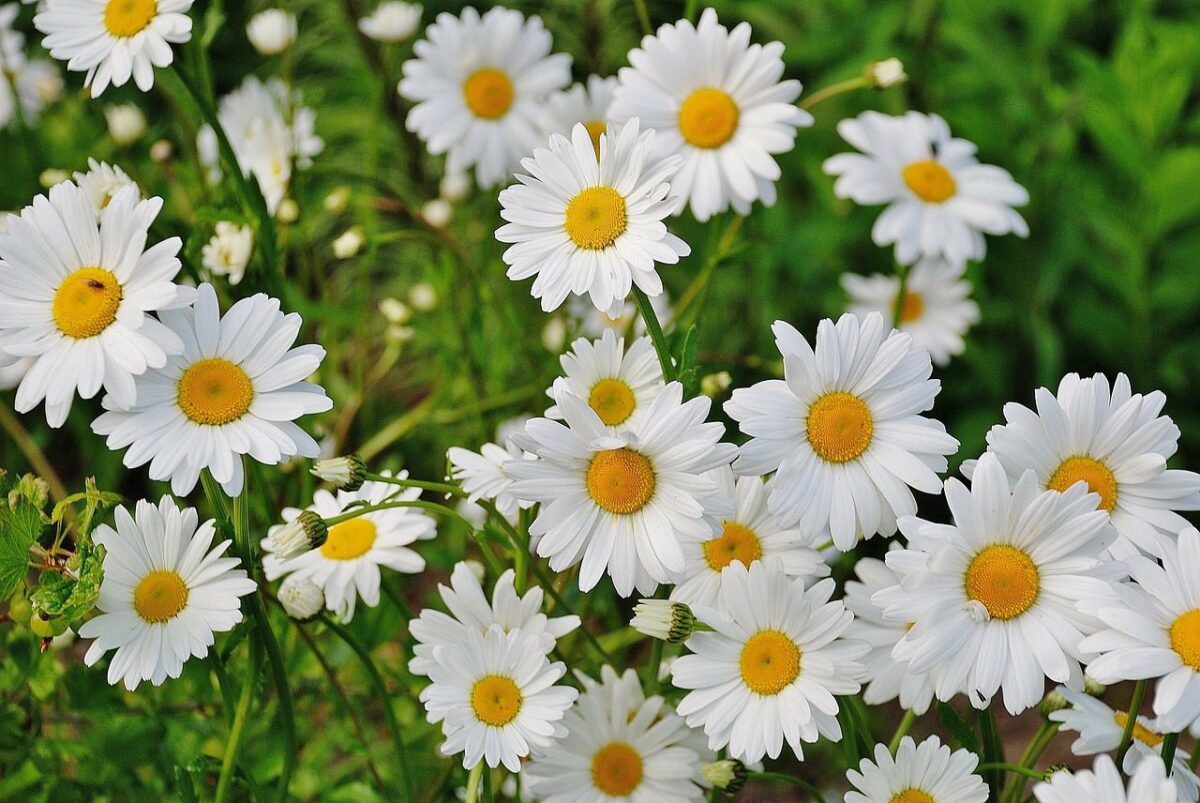 21. Spiderwort
With its beautiful violet colours, Spiderwort is definitely a perennial that isn't overused in a lot of flower gardens. And, it's drought-resistant to boot!
22. Veronica
These lovely spiky purple perennials work great as cut flowers!
HONOURABLE MENTIONS
NINEBARK
Comes in both chartreuse and burgundy. You'll want both colours because both of these branches look good from the first bloom in spring to the later fall.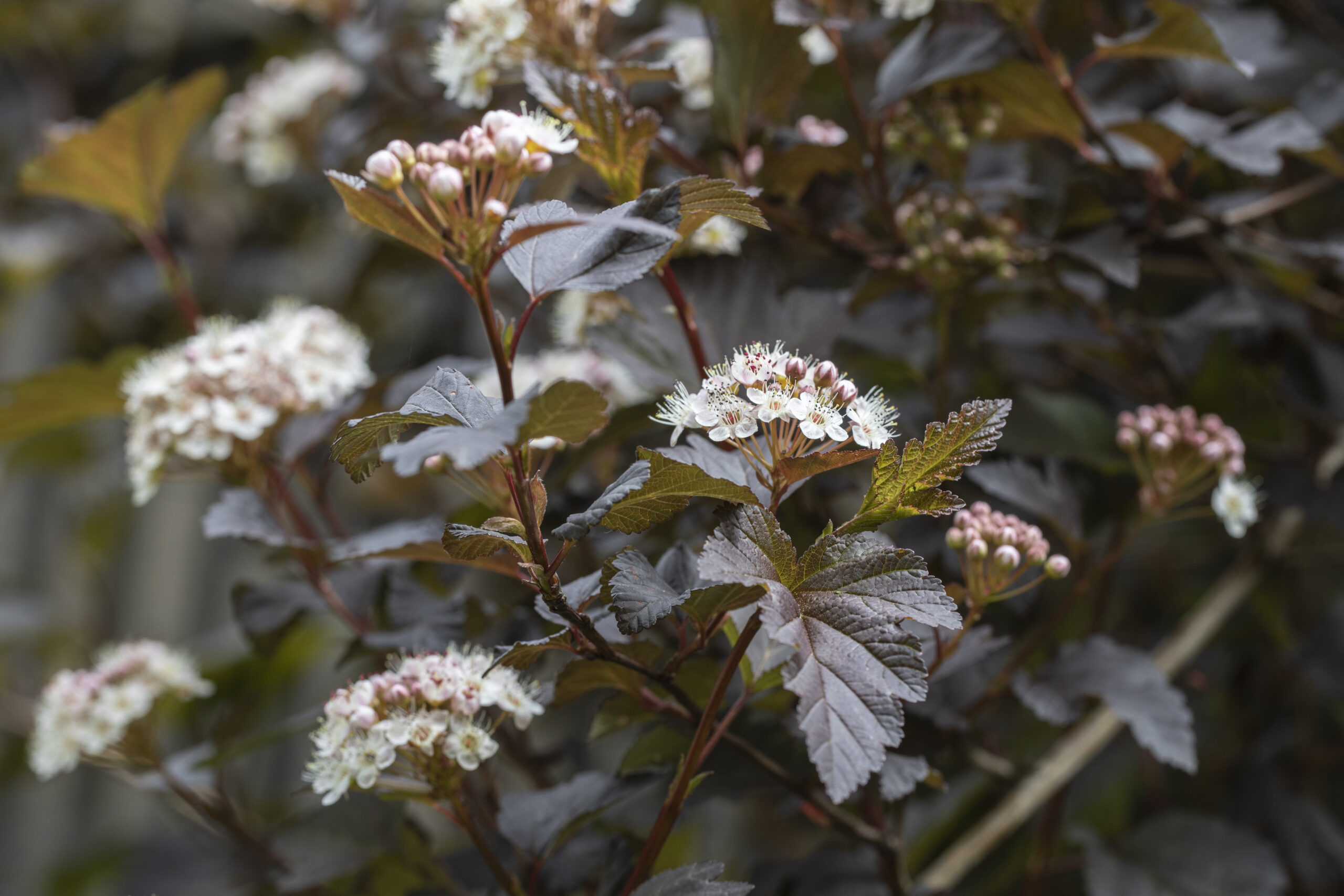 SPIREA
I prefer the chartreuse variety of Spirea. I love the beautiful little white blooms that you get in spring, and it continues to look beautiful in the fall. The flowers are also great in dried arrangements.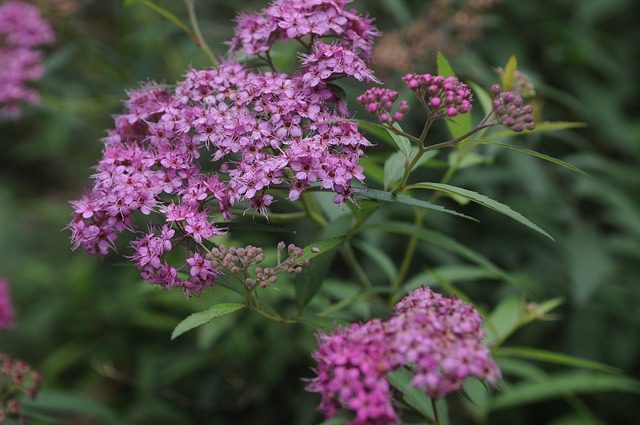 I hope this list helps you on your path to creating a long-blooming perennial garden. For more cold-climate, short-season gardening tips, you can find me on Instagram, Facebook, TikTok, and YouTube!
---
WANT TO CREATE A PERENNIAL GARDEN THAT BLOOMS FROM SPRING TO FALL?
---
---