This year, I set out to grow a budget-friendly backyard flower farm. And now that I've actually grown everything for my West Coast Seeds $100 cut flower garden, I have thoughts and opinions about what worked and what didn't. Largely the garden was a huge success, but there are a few things I'd change for next year.
Not sure what I'm talking about? If you're unfamiliar with my $100 cut flower garden project, check out the video below and start with this blog post! I take you through the seeds I chose, plus some tips and tricks for starting your own $100 garden.
In this blog post, I'll go into detail about each of the 26 plants I grew in my raised bed cut flower garden and provide photos of how they turned out. Let's get into it!
This post is NOT sponsored but is part of my role as a Brand Ambassador with West Coast Seeds. I've received these seeds for free, but all thoughts and opinions are my own. This post also contains affiliate links, which means that I make a small commission if you purchase anything, at no extra cost to you. You can read more about it in my Privacy Policy. Thank you for supporting Shifting Roots!
RAISED BED CUT FLOWER GARDEN
I ended up growing most of this garden in a raised bed, just so I could see the majority of the flowers in one space, altogether. While I made a few mistakes with what spot I put some of the flowers (according to stem length) the plot was very successful and it was the favourite of my four raised beds.
All the flowers I grew are listed below, starting with my most loved cut flowers and ending with those I either struggled with or might not plant again. Before we get to the list, here are some photos of how the cutting garden turned out!
I'm Raving About…
I will never again be without this flower. It's cold-tolerant and saved me in June when so much wasn't blooming. While the stem length on the second cuts wasn't as great, they were still incredibly helpful when I was struggling for flowers.
This flower is not a common pick, but it should be! Godetia blooms when there's not a lot blooming (around the time of peonies). The finished buds look beautiful in arrangements, and they were incredibly easy to seed save.
I will never be without these. They provide beautiful full blooms, have a good vase life, and were especially amazing in the fall before it froze when the constant bug pressure was gone.
I know these flowers can be a pain, but I will always grow them now because of the gorgeous shade of blue, and how early they bloom. Many people struggle with getting good stem length on them, but there was no struggle here! The stem length was incredibly long and perfect for arrangements.
Eucalyptus can be hard to source because every flower farmer wants it, but it is a beautiful, necessary, addition to any cut flower garden, and can be used in both fresh and dried arrangments.
I've tried to grow Baby's Breath for three years and have been stuck with miserable stem length and lacklustre results… until now. This crop was incredibly successful, and I'll definitely be sowing successions of it next year.
This was a very successful crop for me and provided a beautiful alternative to frosted explosion grass. I dried most of mine and am planning on using it in Christmas ornaments.
While you will still get a few highlighter yellow flowers in the mix (pictured below), you'll also get gorgeous deep purples and stunning shades of apricot. The stem length was good on this variety of Statice, and it's a nice mix if you're new to cut flowers.
I loved the deep pink one I got in my mix, and was impressed by the stem length. In my world, there are never enough Strawflowers!
This basic herb was a godsend in my garden. I enjoyed using it in tea and for flower arrangements.
This Sunflower was such an overachiever and grew to impressive heights. The flower colour is very on-trend and a good option if you like rusty orange.
I loved this Amaranth and it looked so dramatic in bouquets.
I sincerely wish I wouldn't have messed up the tray most of my seedlings were in because this was the best Amaranth. I wish I had 50 plants of it, especially once it got closer to fall.
I hope West Coast starts carrying the other colours of the Queeny Lime series because these flowers are so versatile. Even if you don't like them at first glance, they play so well with other colours and really pull a bouquet together.
Want to plan out your own $100 backyard flower farm? Download the shopping list and planting plan for free below:
Good Picks
I loved the colour, but the stems were a bit on the short side. In hindsight, that was my fault when picking, as I should have read the description more carefully!
I love this Aster variety, but I had to switch out this seed packet for a mix that West Coast Seeds came out with a few months after I compiled my initial list: The Roses Mix. I started this mix a bit later than usual, and it was so nice to have a later flush of Asters for my pumpkin centrepiece sale.
The Roses Mix had long, strong stems and gorgeous on-trend colours. Once I saw how good they were, I immediately ordered a new packet for 2023.
These were sort of ho hum flowers, but I will still grow cornflowers because it's not always easy to consistently have that shade of blue available. They were good-quality seeds and the flowers continued to bloom pretty much all season. My late succession did well, and they were easy to seed save.
Beautiful colour, good stem length, and the second succession worked out very well.
I wish I had been more successful with this crop because what I managed to grow was just stunning. I grew these for a wedding and my bride was very happy with them.
Scabiosa is good and solid pick. A must-have in the cutting garden.
A good pick and easier on the back than the taller varieties.
I didn't get the best stem length on this variety, but I'd still grow it every year for the smell of the seedlings–they were like licorice! Plus, the ability to dry it once it gets the purple flowers was worth it.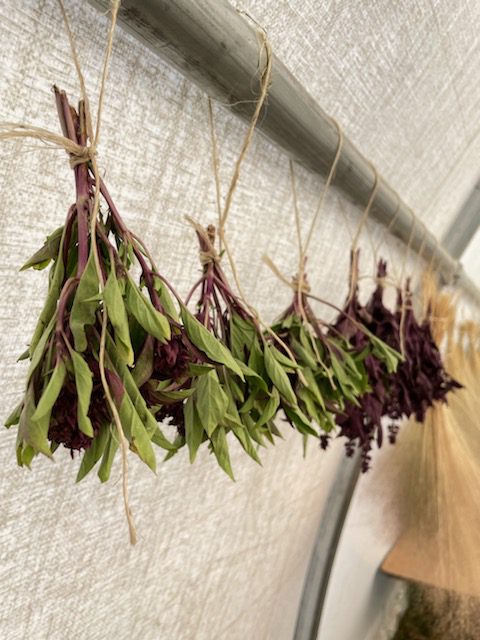 I wasn't successful with any of my pumpkins this year, due to my poor soil and not enough amendments, but I saw these pumpkins in real life this year and I am sold. They are the most lovely, non-aggressive shade of orange, and I will definitely be growing them next year.
I thought these would bloom in the first year, but most of them didn't. However, I've grown this perennial before, and I know it's worth its spot in the garden, and I'll definitely get more blooms next year.
Not for me
I wanted these because they are an earlier blooming filler flower, but I didn't realize they took so long to germinate. Unfortunately, I killed these ones, so I need to swap them out for a better fix next year.
This could probably stay on the list, but I must have killed this tray of seedlings because I don't remember growing it or cutting it.
If you liked this blog post, find me on Facebook, TikTok, and Instagram to follow more of my farmer florist journey and join in the cut flower conversation! I also make weekly videos over on my YouTube channel. You can also sign up for bouquet-making events and buy my flowers at my sister-site Shifting Blooms. I hope to see you there!
P.S. If you love the content I create for Shifting Roots, consider joining our community on Patreon. Your support means the world to me and I am grateful for each and every one of you!
---
LOOKING TO START A CUT FLOWER BUSINESS?
Have you been researching all over the internet and in free Facebook groups about starting a cut flower business and are feeling more confused than ever? Don't believe you can make a profit from a cut flower garden on modest terms? Check out this video for how I went from wannabe flower farmer to resilient backyard business owner!
And, if you're still feeling frustrated, if you're worried about spending too much money and not making your money back, or if you just want to learn more about profitable small-scale flower farming, you can enroll in Backyard Business, my program for aspiring flower farmers. Some of my students were already making money (enough to pay the cost of the course!!) in the middle of winter by getting creative and trying new things. I hope to see you there!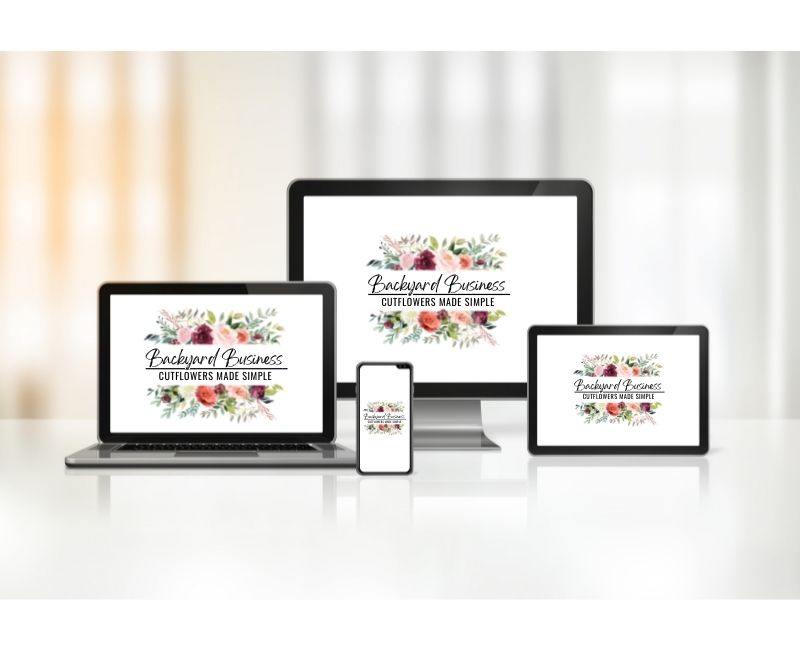 ---
---