Looking to save a bit of money at your wedding or special event?  Make your own boutonnieres!
Boutonnieres are an easy project that anyone can do.  All you need is a feature flower, medium sized flower, a bit of greenery, and a small flower like baby's breath.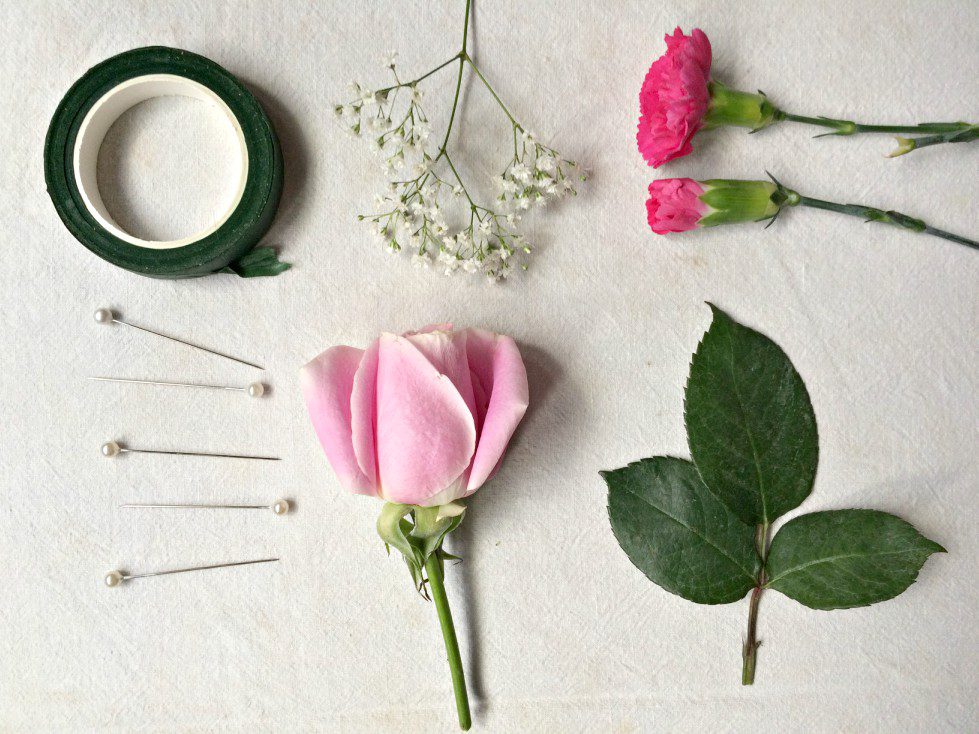 Arrange your flowers in your hand as you would like them, secure with floral tape, and you're done.  Really, it's that easy.
I recently arranged the flowers for my sister-in-law's wedding and it took me around 45-60 minutes to make the 11 boutonnieres you see here.  If you've never made them before, give yourself 90 minutes.
Transport them with a wet paper towel around the bottom, or spray them with water after you've made them to help keep them fresh.
---
White Peony and Yellow Lily Bouquet
Long Lasting Purple Bridal Bouquet
---
The Wedding Day Flowers
While these boutonnieres for the groomsmen looked beautiful in the hotel, I was not happy with how they held up over the course of the wedding.  The alstroemeria wilted on some of them by the end of the day.
This is the hairpiece I made for the bride.  She didn't want a bouquet, so this was her bit of flowers that looked beautiful in her up-do.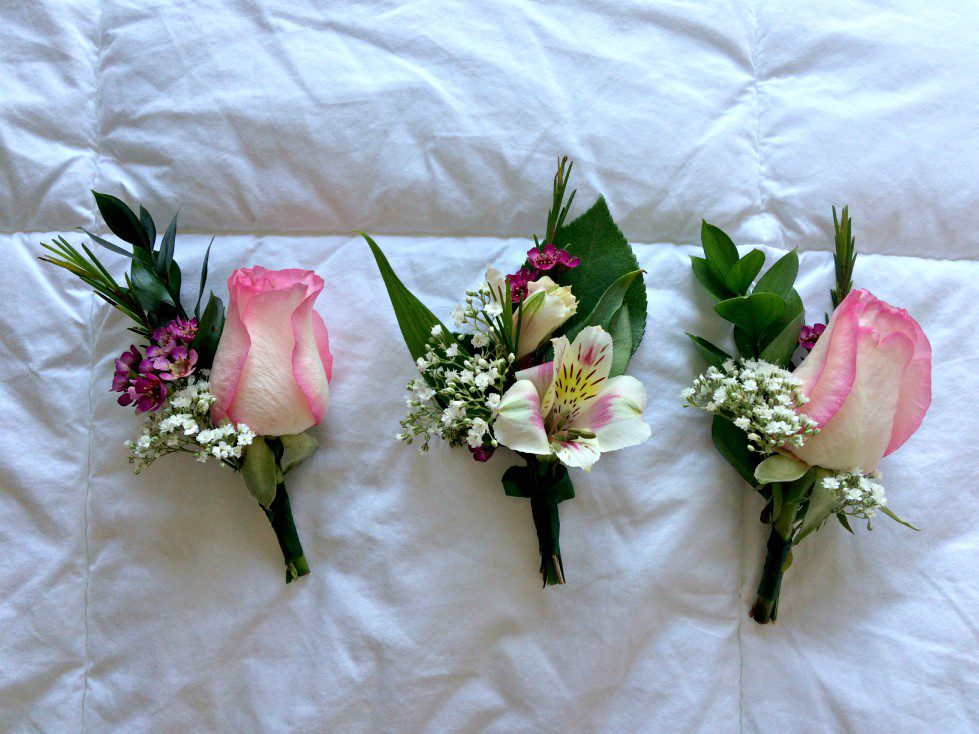 Bride's family and ring bearer in the middle.  If I had a do-over, I would make the ring bearer one even smaller.
The groom got a peach rose, just like the bride.  I saved different accents for his to make it special.
Now that you've mastered boutonnieres, want to know what else you can make with your new-found skills?  Watch for it in next week's posts!
(Also coming up, the backyard reveal that I've been hinting about on Facebook.)
Pin me for later!
Planning a wedding or special event this summer?  How do you stretch your budget and save money?  Let me know in the comments!