For years I've thought that onion sets were the only way to larger onions. Like most gardeners that haven't tried growing onions from seed, I thought that bigger is better. I thought if I grew an onion from seed, it would have no way of growing large enough in my cold, Zone 3, short-season garden. I also thought for some reason that they would be really difficult to start and that only advanced gardeners could do it.
How wrong I was!
Growing onions from seed is easy and enjoyable, and it's the fastest way to grow larger onions! Even with a short growing season. However, there are a few finer details you need to know for success. But they're not hard and one of the steps even means you get fresh onion greens in the dead of winter! Clearly a win-win situation.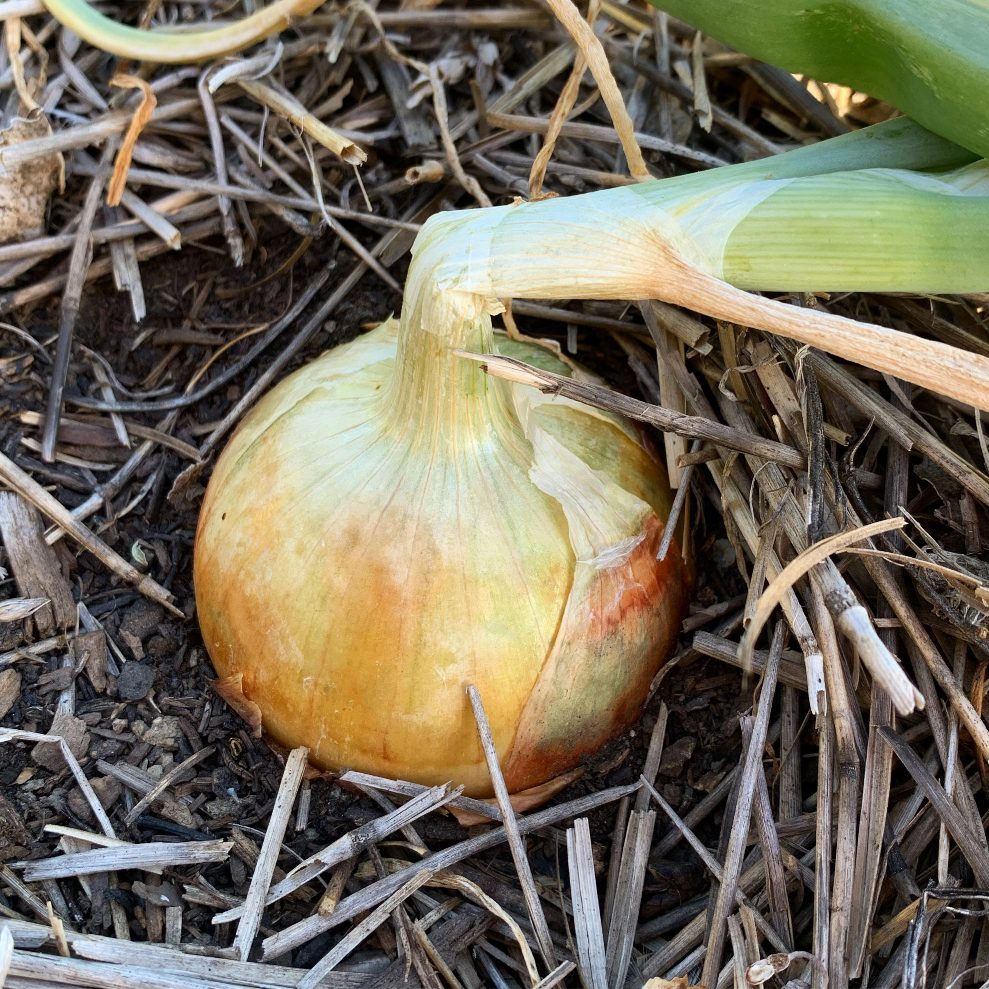 This post contains affiliate links, which means that if you purchase something, I earn a small commission at no extra cost to you. You can read more about it in my privacy policy. Thanks for supporting Shifting Roots!
Short Day vs. Long Day Onions
The main difference between short-day and long-day onions is the hours of daylight they need to begin to form bulbs. Long-day onions are preferable for Northern gardeners, like me in Zone 3, while short-day onions are typically preferable for Southern gardeners in Zone 7 and warmer.
The exact hours can vary depending on the onion variety, but short-day onions typically form bulbs when day lengths reach about 10-12 hours. Long-day onions need at least 14-16 hours of daylight.
If you're looking for long-day onions, try long-storage or sweet varieties like Patterson, Walla Walla, Redwing, or Ailsa Craig. Short-day varieties include Bianca Di Giugno and Violet De Galmi.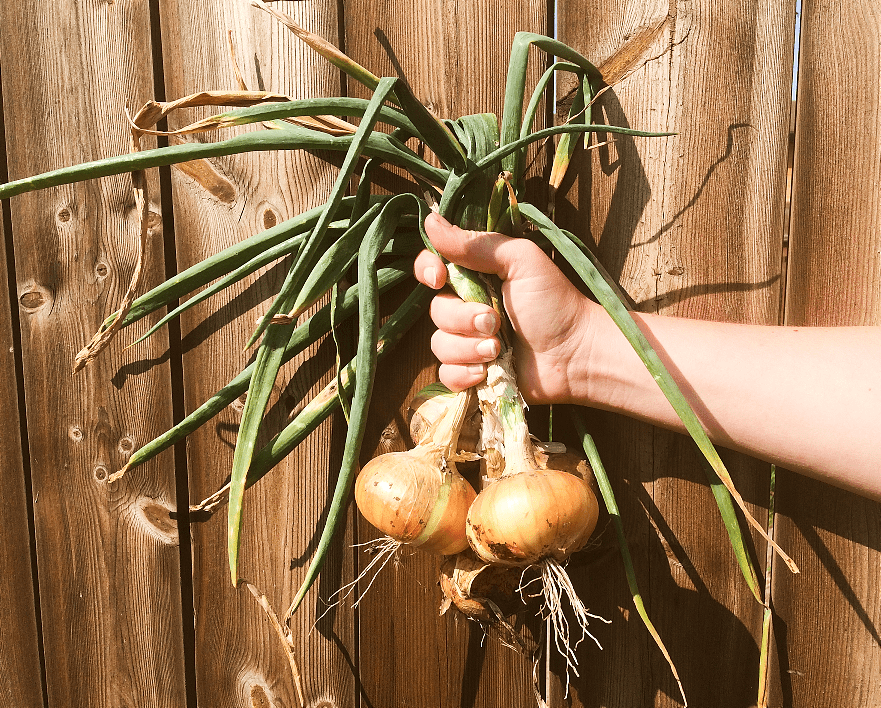 How Many Onion Seeds Do You Plant?
In short? As many as you can eat! I found the first year I grew them that a regular seed packet of onion seeds is not enough for our family. That lasted us for around 2 months! I sprinkle mine out on a tray for germination until they develop some mini bulbs. Then later, I transfer those bulbs to a 50 cell tray with 4 onions per cell.
When is the Best Time to Seed Start Onions?
The month of February is a great time to start onion seeds indoors. You can direct sow them in the spring, or try winter sowing them, but they won't have enough time to get big during the growing season. Nothing bad will happen, you'll just get more of a green onion than a usable bulb.
Plan the Perfect Garden
Get your free Garden Planner and worksheets and start creating the garden of your dreams.
How to Start Onions From Seed
List of materials:
Step-by-step guide for starting onions from seed:
Fill a tray with moist seed-starting mix
Sprinkle seeds on top of the soil
Mist with water
Cover with a sprinkle of vermiculite
Cover with a clear cover to hold in warmth and moisture & place under grow light or beside a window
Once your seeds begin to germinate (around 7-14 days), uncover them
After the onions germinate, trim to a height of around 3 inches every 5-7 days
Plant out around your last frost date (onions can handle light frost)
Continue to trim every 3-4 weeks to help the bulbs grow larger
The crucial step to successfully growing onions indoors
Your newly seeded onions will germinate in around 7-14 days. Once they do, you'll get spindly green growth that grows quickly. Unlike other plants, where you keep moving the lights up, you'll leave the lights at the same height, and trim your onions every 5 days or so. Trim them with scissors so that they are 3-4 inches in height.
Try and collect the onion clippings so you don't get mould in your seed starting tray. (It might not happen to you, but I struggled with mould in the seed tray the one time I didn't make an effort to collect the clippings.)
Don't throw those clippings in the compost! Store them in a plastic bag with a paper towel, and use them in omelettes, soups, or any place you'd normally use onions or chives.
There you have it! My tips and tricks to successfully grow large onions from seed. As always, I'd love to hear about your experience in the comments! Do you have any onion-growing secrets that you'd add?
---
NEED MORE HELP IN THE GARDEN?
Green thumbs aren't just given out at birth. They're a combination of learning about gardening and trial and error. If you wish you knew more about gardening and had more confidence in your abilities, you need the Growing Roots Gardening Guide.
It's an e-book plus 6 bonuses. Everything you need to go from complete garden newb to confident gardener in one growing season. Get all the details of what's inside here.
Happy gardening!
---