Gardeners in the prairie provinces of Alberta, Saskatchewan, and Manitoba face unique gardening challenges. Our harsh winters and short growing season mean that typical gardening advice doesn't always work in our region.
Here are 25 prairie gardening books for you to enjoy that were written with cold-climate gardeners, or anyone gardening in Zones 2 or 3, in mind!
This post contains affiliate links, which means that if you purchase something, I earn a small commission at no extra cost to you. You can read more about it here in my privacy policy. Thanks for supporting Shifting Roots!
GROWING VEGETABLES & FRUIT
An excellent guide for beginner Canadian vegetable gardeners.
I love the Lone Pine series of books and this one is no exception. If you have a vegetable garden in one of the three prairie provinces, it doesn't get more specific than this.
This author hails from Nova Scotia, which has a milder climate. However, I think we could successfully use the author's techniques until at least November.
When many people begin to garden, they do it because they want to grow their own food. This book breaks down the best varieties for the prairies.
If you've been reading this blog for any length of time, you know I'm obsessed with prairie-grown fruit.
PLANNING YOUR LANDSCAPE ON THE PRAIRIES
Make the most of our short growing season.
Finally a landscaping book specifically for the prairies!
USING PLANTS NATIVE TO THE PRAIRIES
One of the biggest challenges for new prairie gardeners is figuring out what will actually grow in Zone 2 or 3. Look no further than these four books.
Top picks for the prairies, as well as the chinook region around Calgary, which has its special challenges.
GENERAL GARDENING GUIDES
Chances are that not everyone reading this post is from the prairies. These picks are for those who live elsewhere in Canada or the Midwest.
Plan the Perfect Garden
Get your free Garden Planner and worksheets and start creating the garden of your dreams.
GARDENING MAGAZINES & SERIES
GARDENING NICHES
I confess that I am one of those people who hibernate during winter. I refuse to embrace the cold. This book reminds me that winter can be embraced, even in landscaping.
For those who want to avoid pesticides and chemicals, this book is for you.
Because gardening isn't just about flowers and vegetables.
Perfect Partners by Liesbeth Leatherbarrow & Lesley Reynolds
It takes a lot of years of gardening and sometimes a pinch of luck to figure out what goes well together in the garden. Take the shortcut and read this book!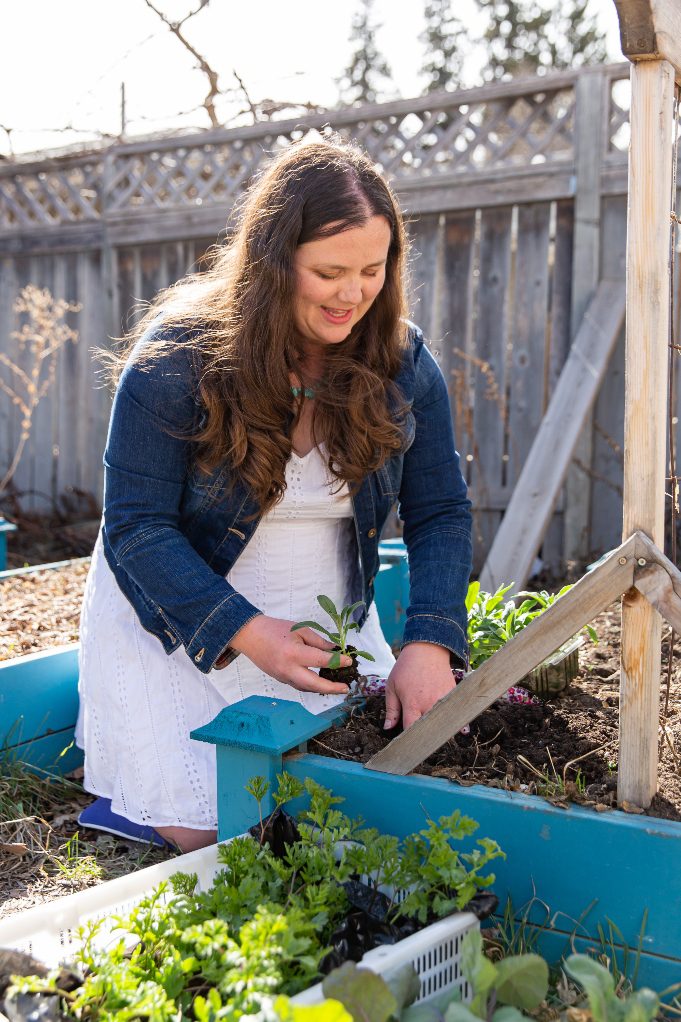 SPACE-SAVING GARDENING
Here are a few books that aren't specific to the prairies but are good reads for the urban and beginning gardener.
You would be amazed at how many vegetables you can grow up rather than out. A must-read for the urban gardener.
There are tons of container gardening books, but one that's specific to Canada? Be still my heart!
COMPANION PLANTING
Did I miss any of your favourites? I'd love to hear about it. While you're at it, let me know in the comments which book you want to read first!
And if you're looking to add one more title to your list, check out my Growing Roots Gardening Guide to transform you from garden newbie to confident gardener.
---