If you've been reading this blog or following me on Instagram for a while, you might have noticed that flowers for cutting make up a lot of my pictures. Ever since I was a little girl, I've been obsessed with growing flowers and turning them into bouquets.
To feed my obsession, I need a garden filled with cut flowers that will hold up well in various arrangements.
Here are my favourite plants to keep me in floral arrangements from June to September and simply some of the best flowers to grow for bouquets. No matter if you're a seasoned flower farmer or a cut flower beginner, pick at least three flowers from each section to plant in your garden and you'll have cut flowers all season long.
Want to know how to start your own cutting garden on the cheap and what a professional flower farmer grows? Click here to learn more!
Disclaimer: I am writing from USDA Hardiness Zone 2-3, so all plants listed will grow in this location. The good news is that if you live almost anywhere else, you should be able to grow these flowers. The bad news is your success with these flowers can vary depending on your area's growing and soil conditions. Also, this post contains affiliate links, which means that if you purchase something, I earn a small commission at no extra cost to you. You can read more about it in my privacy policy. Thanks for supporting Shifting Roots!
WHAT IS THE MOST COMMON FLOWER USED IN FLORAL ARRANGING?
The short answer is, don't worry about it!
Your own homegrown flowers are much more interesting than the carnations and other flowers that you'd commonly find at the grocery store. Building an eye-catching bouquet is all about taking risks and showing off your personality. Having a good mix of different colours and types of flowers will go a lot further than trying to grow "one magical flower" that will do it all. Although, Cosmos do come close for versatility 😉.
Of course, if you're looking to sell those bouquets, you might want to take some other things into consideration. If you want to learn more about my journey to becoming a flower farmer, I documented all the ups and downs in my Backyard Business series on YouTube.
ANNUALS VS. PERENNIALS
A cut flower garden should have a nice mix of annual and perennial flowers for cutting to help ensure that there will be something to cut all season. Annual flowers will not come back again the following year they are planted, but generally provide blooms all season long. Perennials will come back every year once they are planted but usually have a much shorter bloom time.
Annual flowers are cheaper to purchase, but you have to purchase them every year. Perennial flowers are more expensive to purchase, but you usually only have to purchase them once.
A good portion of annual flowers meant for cutting will also need to be seed started anywhere from 4-10 weeks before you plant them outdoors. I go into more detail about the easiest annual flowers for beginners to grow here and provide detailed growing information in my cut flower e-book.
With that out of the way, let's get on to my favourite cut flowers!
ALL SEASON CUT FLOWERS
Daisies are beautiful, simple, and look good on their own or with any colour flower. They can have a spreading habit, so be ready to divide them up and pass them on to a friend or neighbour.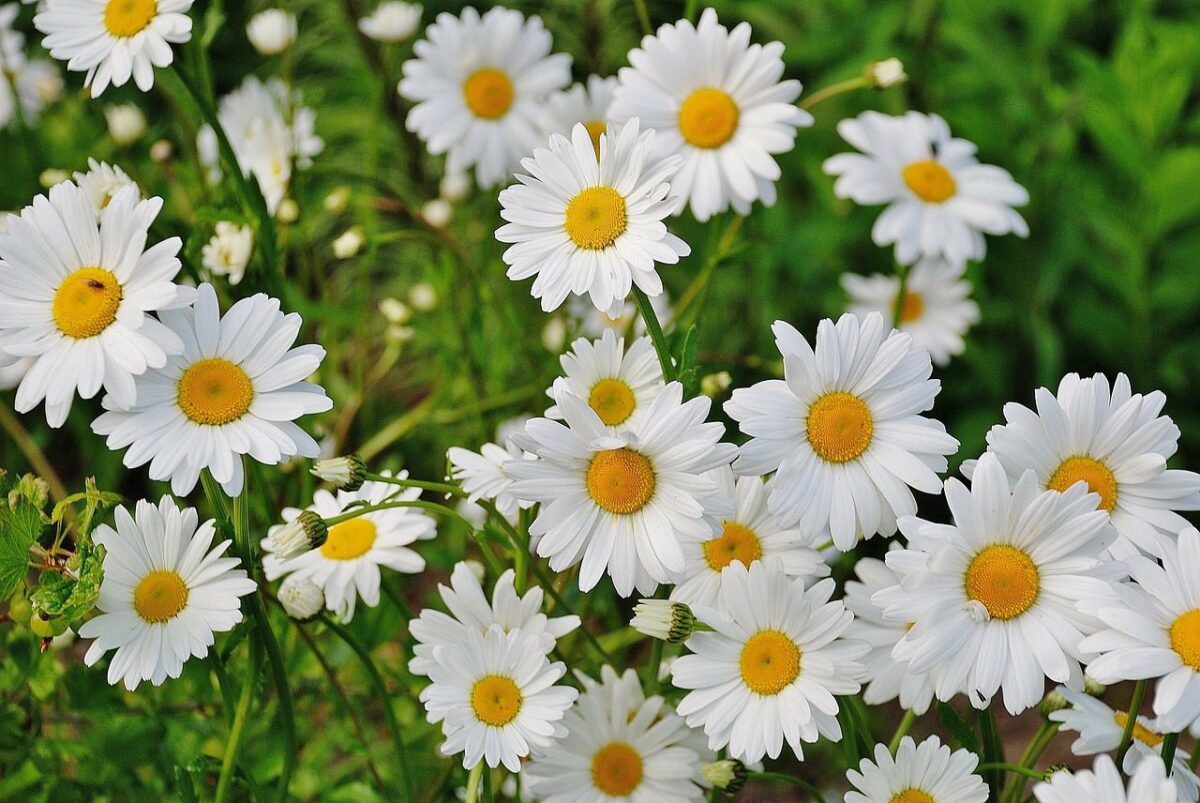 More commonly known as Baby's Breath. They make a beautiful filler in any arrangement. In some places, including Saskatchewan and Alberta, perennial Baby's Breath is considered a noxious weed and is illegal to plant. Annual Baby's Breath is fine.
3. Marigolds
Larger varieties like the Mary Helen or Crackerjack varieties look better in floral arrangements. Most other varieties do not have long enough stems for cutting.
4. Sedum
Even though some Sedums flower only in one part of the year, or even not at all, I love using them all year round for their interesting shapes and textures. Autumn Joy Sedum gets a bad rap for being boring, but it is one of the few perennials that are available to cut at the end of the season.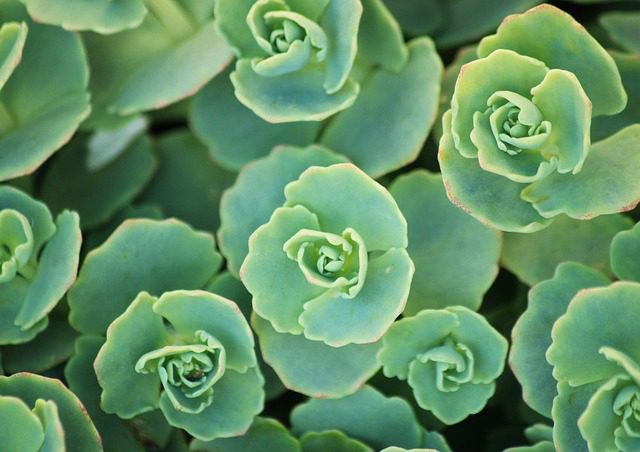 SPRING AND EARLY SUMMER CUT FLOWERS
A member of the onion family, Alliums are a striking addition to a spring bouquet, especially when there's not a lot of other flowers to work with.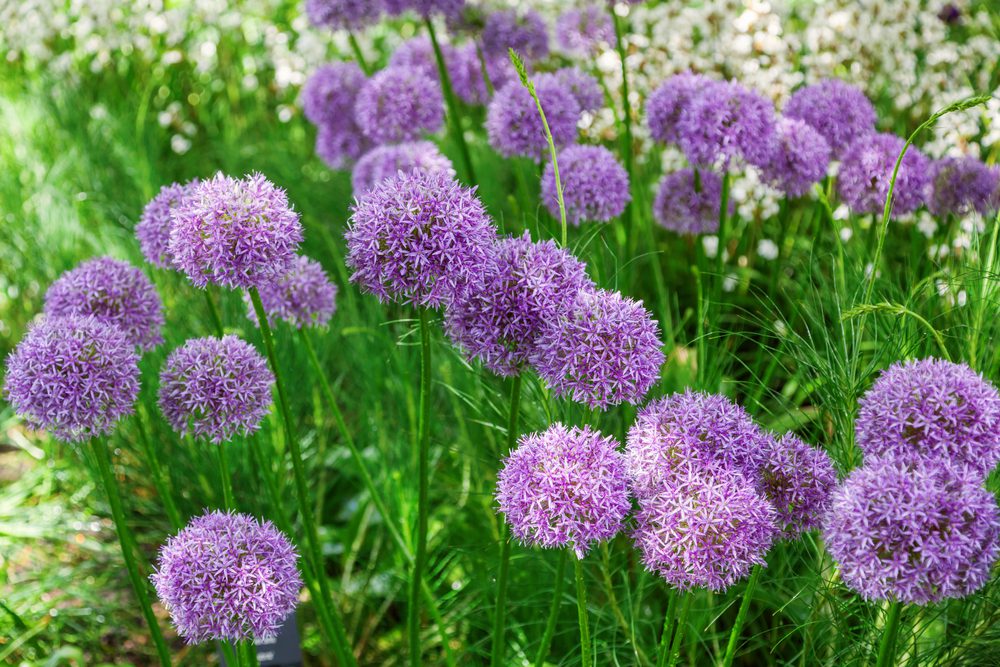 There are so many more types of Daffodils than the bright yellow ones you see in the grocery stores. Look for ones with creamy tones, peaches, and even hints of pink!
7. Hyacinths
These grape Hyacinths are the ones most commonly grown in Zone 3. I love them in a small teacup arrangement. Warmer zones can grow many more and larger varieties of Hyacinths.
Need help planning your backyard flower bed and more? These printables will give you a place to organize your thoughts and plan your projects. Click here for more information.
8. Irises
You'll most commonly see Irises in purple, but yellow (like these) or even blue are unexpected choices.
9. Lilacs
Lilacs are actually shrubs and not perennials. However, I just had to include them, as spring wouldn't be the same without a large bouquet of them sitting on my kitchen table. The new varieties might have extended bloom times or multiple flushes, but I like the old varieties better, as they tend to have a nicer scent.
10. Lily of the Valley
Lily of the Valley is fragrant and beautiful, but it spreads if left unchecked. Worried about planting something you might regret later? Check out my list of 28 perennials you'll regret planting.
11. Peonies
I am obsessed with Peonies! We have 8 bushes of them and I can't bear to give any of them away, although I probably should. Did you know that when you get a new Peony plant it won't bloom for 3 years!? Learn what you need to know about taking care of peonies here.
To me, Tulips are the ultimate floral expression of spring. I loved our simple yellow and red ones growing up. I currently have over 500 planted and can't wait to hold a big bundle of them.
SUMMER CUT FLOWERS
13. Asiatic Lilies
Asiatic Lilies are so easy to grow and come in an endless variety of colours.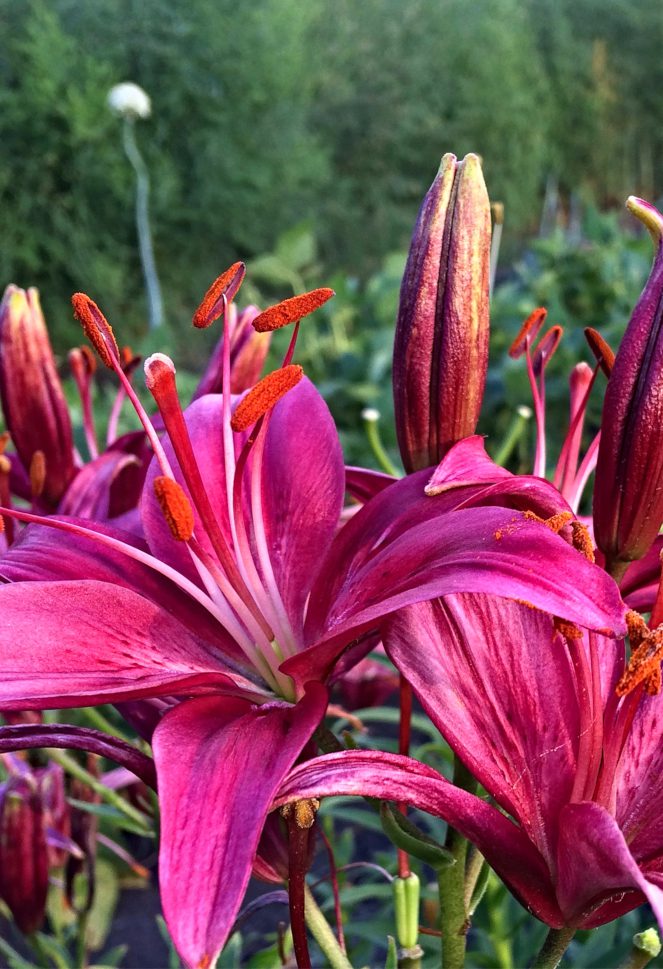 These make a gorgeous filler plant and are great for attracting bees to your garden.
15. Bells of Ireland
Bells of Ireland are an unusual flower that have an almost citrusy/minty scent to them. They give any bouquet a little something special and are always the flower that gets compliments.
Blanket Flowers are a great choice on the prairies, as they're a native plant and don't require much water or care once established.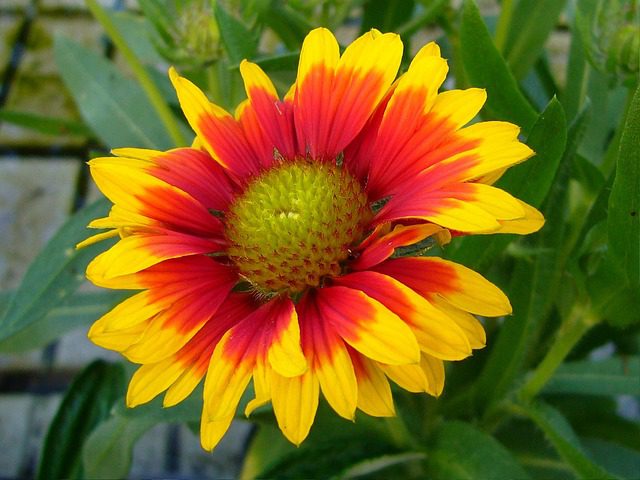 17. Blazing Star Liatrus
Another gorgeous, easy-to-grow native plant. The varieties you buy in stores are likely naturalized ones, so to get a truly native plant, you'll need to order from a specialty seed shop like Prairie Originals.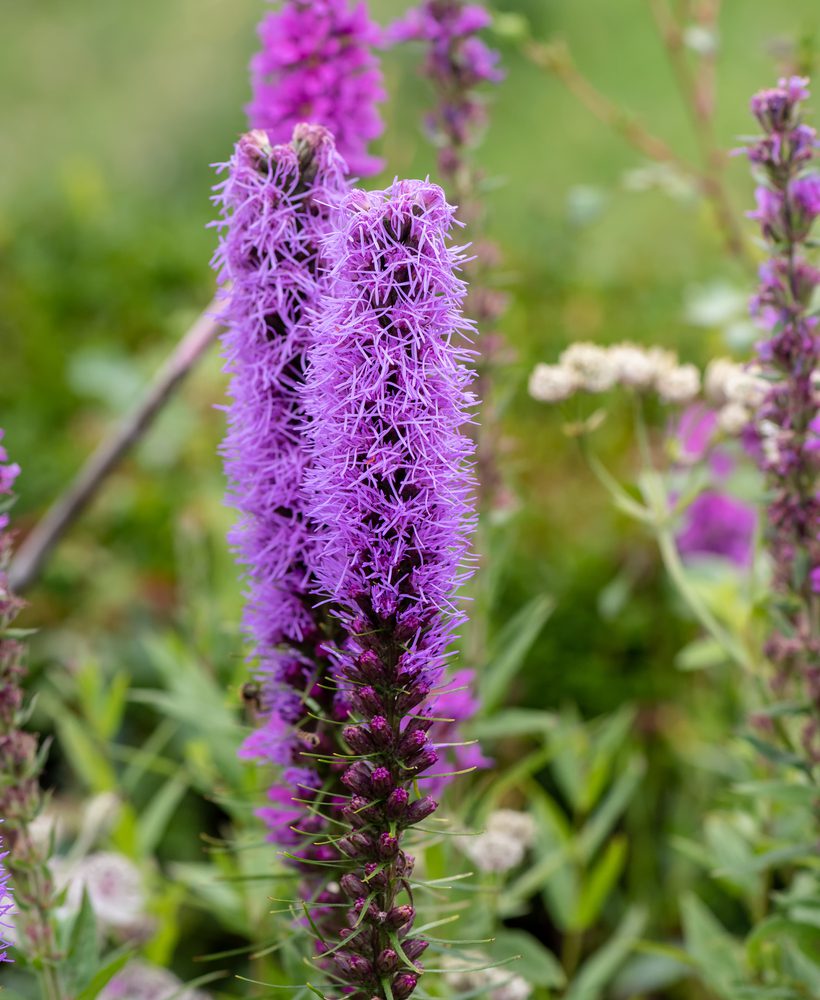 18. Clustered Bellflower
Shopping for a Bellflower plant? Make sure to get the clustered variety and not the regular Bellflower. The regular kind is more weed than flower and can easily take over your flower bed in a few years.
19. Coral Bells
Coral Bells can tolerate a bit of shade and make a stunning filler.
An old-fashioned favourite that's easy to grow. I have found in my garden that they seem to need 5 years to really establish, although you'll get blooms every year. Make sure you stake them because they will be the first thing to break in a summer storm! The Pacific Giant series has some beautiful shades of blue, white, pink, and purple.
21. Dianthus
22. Gladiolas
Glads are a staple of late summer floral arrangements. In colder climates, you'll need to dig the bulbs out every fall and replant in the winter. You can watch how I start mine early to ensure success in this video.
23. Hydrangea
Be careful of what you purchase in Zone 2 or Zone 3! Often the Hydrangeas in the big box store will not be hardy enough for these climates. Check on the tag that the plant is hardy to at least -30 degrees celsius.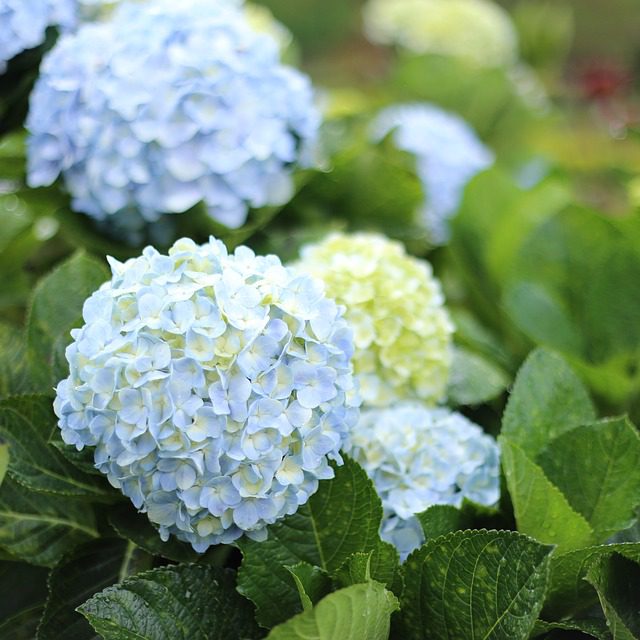 24. Lady's Mantle
A beautiful and easy to grow filler that can handle a shady spot in the garden.
A lovely spike-type perennial that blooms around the same time as Peonies.
There are many types of Coneflowers and all of them are good candidates for your next cut flower arrangement. Some of my favourite Coneflowers are Echinacea and Rudbeckia.
They don't only have to be yellow either! You can find many lovely shades of pinks and reds too. Check for Black-Eyed Susans in ditches along the road.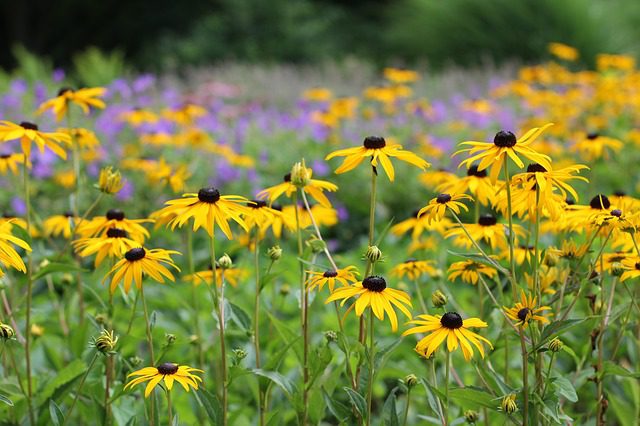 Snapdragons are a staple in the garden and are a cut and come again flower. Just be careful when purchasing them–not all varieties are good for cutting. Long-stemmed varieties like Madame Butterfly and Rocket are easily found in garden centres if you don't want to seed start.
The smell of Sweet Peas just can't be beat! Grow them up a trellis so you can smell them every time you walk by.
A classic old-fashioned perennial.
Some varieties of Yarrow bloom almost the entire summer, but even the ones that don't stay in bloom for quite a long time. Yarrow can be grown in poor soil, which is nice if you don't have an established yard with good soil.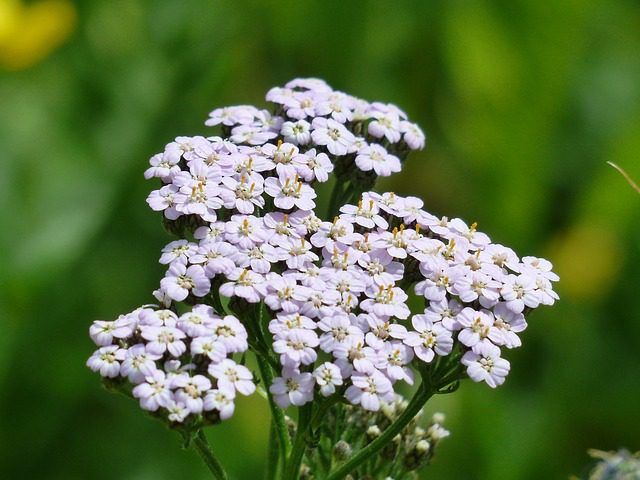 FALL CUT FLOWERS
Asters come in both perennial and annual varieties. This year I'm experimenting with the much larger annual varieties like Coral and Lavender China Asters.
If you want to bring on the drama in an arrangement, just add amaranth! Amaranth also loves poor soil and can be a prolific self-seeder if it likes your soil.
Looking for the best places to buy cut flower seeds? Check out my favourite companies here!
See Coneflower above.
Chinese Lanterns can be invasive, depending on your soil.
35. Chrysanthemum
You know it's fall when the pots of mums appear at the big box stores.
36. Dahlias
So many Dahlias, so little time. Dahlias come in practically every colour of the rainbow, and the sizes can range from 1 inch to the size of a dinner plate. They're a must-have for the garden, although the bulbs must be dug out every fall and replanted in the spring. I've included everything you need to know about removing and storing Dahlia tubers here.
37. Goldenrod
Goldenrod grows wild where I live. Hurray for free cut flowers! If you decide to forage, make sure you have permission to cut flowers, and that what you're cutting isn't considered a noxious weed.
Strawflowers are one of my favourite flowers. Light as air and super pretty! They last forever in and out of the vase and are very easy to collect seeds from.
Sunflowers come in so many different heights, and even in shades of orange, red, plum, brown, and almost white. Plant at least one every spring for the children in your life.
Zinnias hold a special place in my heart and I go a little crazy each year planting them. So worth it once they bloom! Try the Queen Lime or Zowie Flame series (pictured here) for something different in your garden.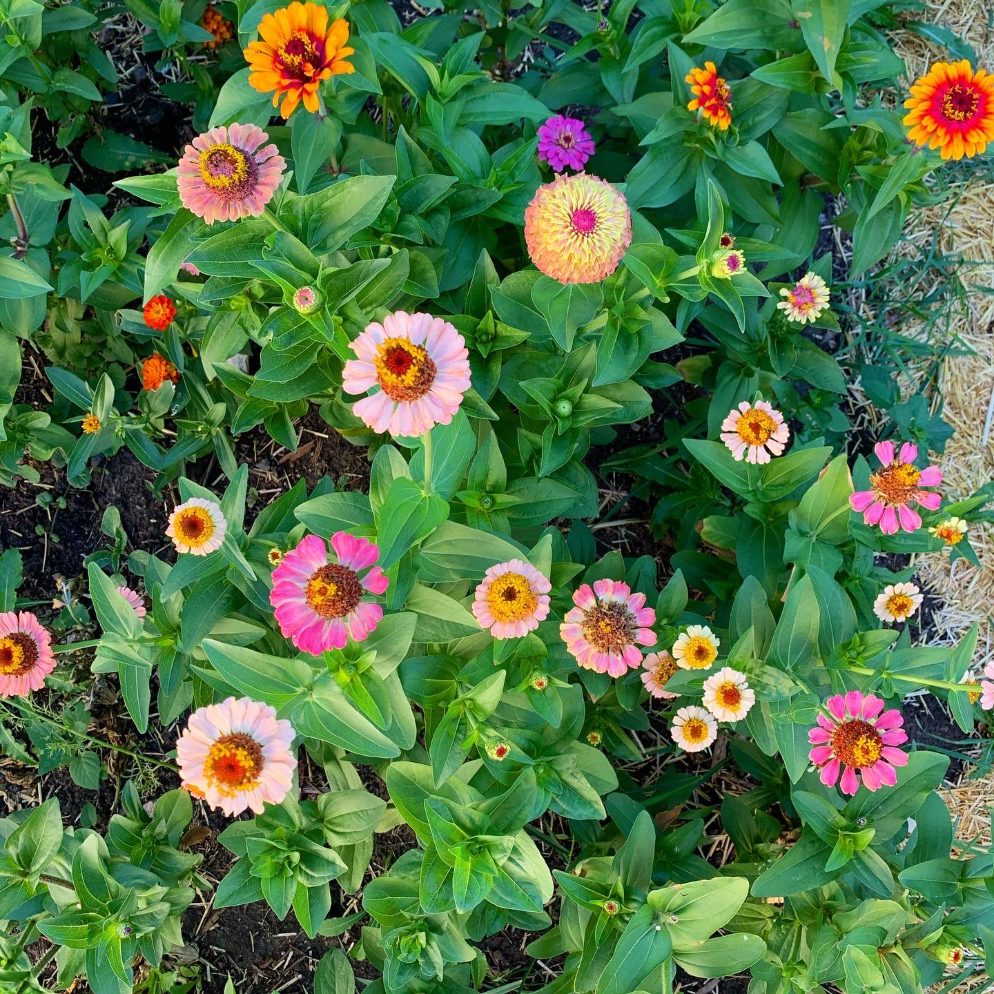 Want to see a bit of how to put it all together? Here's my small space, backyard cut flower garden plus a few tips on how to design your own…
What is your favourite cut flower? Let me know what I've missed!
---
Ready to grow your own beautiful cut flower garden, without the hassel?
I've taken all the guesswork out of creating a cut flower garden with my e-book, Cut Flowers Made Simple. Whether you're a farmer florist, a beginner gardener, or anything in between, you'll be able to start your own cut flower garden, with or without seed starting, growing annual flowers.