Who doesn't love perennials that bloom for a long period of time? Those flowers with long-lasting colours that are sure to wow the neighbours and cause an extra spark of happiness each time you walk up to your door? I'm sure I'm not alone in this obsession. These are the kind of flowers and plants that you need for your front of house and backyard landscapes.
People often wonder what kind of plants are best for landscaping. While there is no single, perfect answer, I do have some go-to plants that I love to use. I guarantee, if you put all of these gorgeous plants together, you'll have something beautiful blooming in your yard all summer long. Whether you're landscaping your front yard for the first time or you're looking to add something new to a backyard landscape-in-progress, these top 10 flowers and plants are sure to add something special to your space.
Without further ado, these are my personal favourite flowers and plants that add that special variety of colour, texture, and beauty to any front or backyard landscape. 
1. ASIATIC LILIES
If you crave a bright, colourful, and cheerful landscape, Asiatic Lilies are for you. These flowers come in a ton of colours, and they're extremely easy to grow. You really can't kill them. They won't spread a ton, unlike their counterparts, the Day Lily. Day Lilies have a shorter bloom time and, especially if you get the orange or yellow varieties (commonly known as Ditch Lilies) they will overtake your yard. Plus, the prettier ones only last a couple of days. If you're a lover of easy, beautiful plants, go with Asiatic Lilies.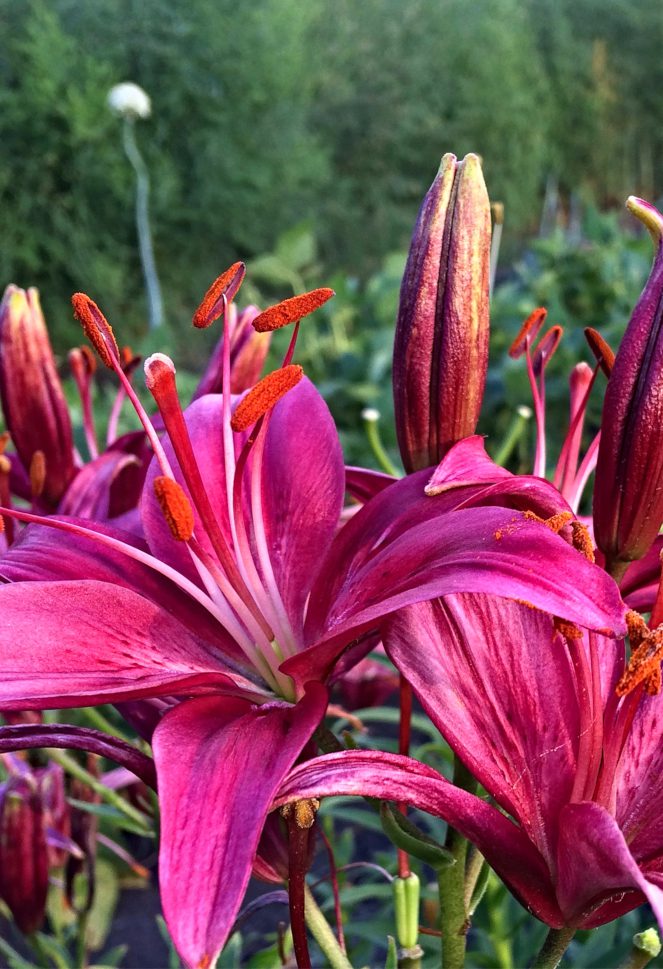 2. BLEEDING HEART
A Bleeding Heart never dies. Or at least, it doesn't feel like they do. Even if you are an absolute beginner to growing perennials, Bleeding Hearts are extremely forgiving. They have fairly long-lasting blooms and are great plants to grow in the shade. Their signature chain of pink, dripping, heart-shaped flowers makes Bleeding Hearts a unique statement and an excellent addition to any landscape.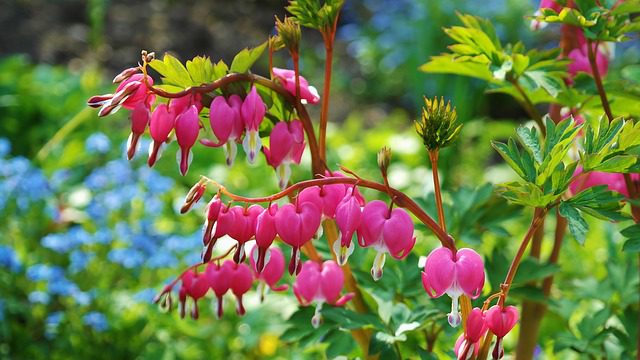 3. COLUMBINE
Columbine can do well in part-shade to full sun and come in a large variety of colours. You can start these flowers from seed if you're on a smaller budget, or you can buy them in clumps. Columbine is common enough that, if you know someone with it, you can get a clump from them and easily add it to your landscaping project. These flowers are also reasonably long-lasting (at least three weeks with the proper conditions and care). And, occasionally, if you cut Columbine back, you can get a second flush in the fall.
4. FORSYTHIA
This will be the first plant to bloom in spring. In late April, the Forsythia bush is adorned with beautiful, yellow flowers and then it drops those flowers and transforms into a stunning, green leafy shrub. If you already have Forsythia somewhere in your yard, you can cut off a branch of it in the depths of winter, bring it indoors, and force it. When you put the branch in water, it will start to bloom from the warmth of your house and will be ready to add to your landscape come spring.  
5. GRAPE HYACINTHS
These Hyacinths look like adorable, little bunches of grapes, which is where they get their name. They arrive even earlier than Tulips and offer a nice pop of colour. Grape Hyacinths are probably not going to show up on anyone else's list, as they don't necessarily make a big punch on your landscape. But these precious flowers are that hit of happiness you so desperately need in early spring when you are waiting for the rest of your perennials to appear. 
Plan the Perfect Garden
Get your free Garden Planner and worksheets and start creating the garden of your dreams.
6. NINEBARK
Ninebark comes in both an eye-catching fluorescent green and a deep, sophisticated burgundy. Both varieties are wonderful because the colour lasts all year round. Ninebark is truly a Jill-of-all-trades: you get flowers, you get seed pods, and it looks good all the time. Need I say more? This shrub is a must-have for any landscape.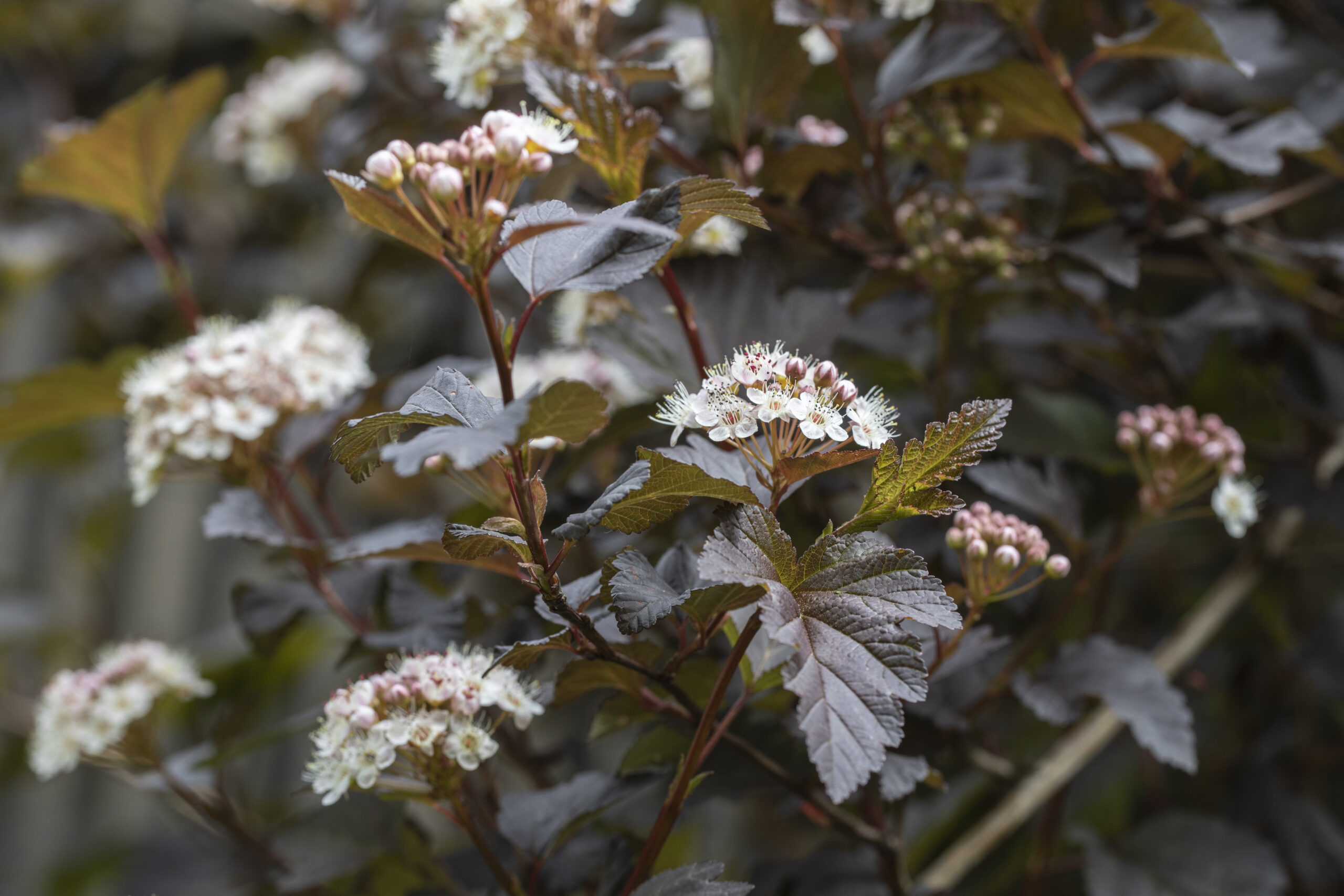 7. PEONIES
Admittedly, Peonies are the only plant on this list that are not super long-lasting. That being said, their greenery looks good all the way into the fall. The magical way Peonies change colours earns them a place on this list. Plus, who doesn't love Peonies? From soft white to rich magenta, these are seriously jaw-dropping flowers. 
8. RUDBECKIA
Rudbeckia won't overtake your yard, but it will fill in nicely. These stunning yellow and orange flowers are long-lasting, and sometimes even bloom into the fall. Just make sure to check the zone hardiness for each variety. Some varieties are considered hardy annuals in Zone 3 but are only true perennials in Zone 2 and beyond. For example, Sahara Rudbeckia is a hardy annual in Zone 3, whereas Brown-Eyed Susan is a true perennial. It's always important to check with your local greenhouse to make sure you're getting the Rudbeckia that is best for you!
9. SEDUM
There are many varieties of Sedum, so no, you don't have to plant Autumn Joy Sedum (though they are lovely). These flowers will be blooming and beautiful at the very end of summer and into fall when not a lot of other plants are blooming. There is so much to love about Sedum and there is a variety to suit every gardener's tastes. 
10. TULIPS
Disclaimer: Tulips are not as easy to grow as people might lead you to believe. If you pick them for flowers, they will die. I mean, they might come back, but they won't be as good the second year. On the flip side, these are some of the first flowers to come up in the spring when you are desperate for colour. Do yourself a favour and get yourself a bag of bulbs in the fall. You won't regret it.
There are too many wonderful landscaping plants and flowers to choose from. You couldn't expect me to just pick 10! Here's one extra plant that I'm really excited to plant for the first time in 2022.
ARTEMISIA
Don't get too excited Muggles, even though Artemisia is commonly known as Mugwort, this is not a magical plant. What is undeniably magical about it, however, is its marvellous silvery-blue colour, which blends well with many trending colours from the past couple of years. This beautiful herb was introduced to me by a reader, and I can't wait to plant it myself. You can use Artemisia as a dried flower, as well, and you can even make a soothing, medicinal tea from its leaves (so maybe it is a little bit magical). Artemisia is especially high on my list to have in fall, so I can put it in next year's Christmas wreaths. 
There you have it. My 10 favourite perennials for any landscape (and a bonus one, just because). I hope this list inspires you and sparks new ideas for your front of house, entrance, backyard, or any other landscaping project you've been dreaming up. Combining these flowers and plants in your landscape is sure to add that something special from spring all the way into fall. If you want to learn more about planting a perennial garden that always has something blooming, check out Constant Colour Garden for more DIY landscaping tips.
---