I'm going to start this post by saying that starting a garden underneath a tree can be a challenging task. You'll likely be battling shade, dry ground, and acidic conditions if you're planting underneath a coniferous tree. If you're not fully committed to this gardening challenge, I highly recommend putting a circle of mulch around your tree and calling it a day.
However, I understand the appeal. There's something about blooming flowers underneath a tall tree that seems so romantic and beautiful. So in that spirit, here are 32 plants that will work in your underneath-a-tree flower bed. I've chosen mostly perennials, with a few shade-loving annuals thrown in for good measure.
Disclaimer #1: I personally garden in Zone 3b on the Canadian Prairies, so all of my plant suggestions are plants that will grow in this zone. If you live somewhere warmer, you will likely have a lot more plant suggestions at your disposal. However, all my picks should work for you!
Disclaimer #2: Some of the plants I'm suggesting can be very invasive. It's always a good idea to google [your province or state] plus the term "invasive plants" to avoid future heartache in the garden.
Coniferous or Deciduous?
Let's go back to your elementary science class for a moment…
Coniferous trees are the types of trees that stay green all year. For example, Fir, Pine, and Spruce. Deciduous trees are the ones that the leaves fall off every Autumn. For example, Oak, Elm, and any fruit tree. Most of the plants I'm suggesting will work well for either type of tree, but there are a few things you'll want to keep in mind.
If your tree is coniferous, you'll need to prune the bottom branches to allow some light to get to your plants. The soil underneath tends to be quite acidic, so you may need to make some amendments to your soil or build it up a little.
If your tree is deciduous, you might be able to plant some early flowering perennials, such as Crocuses, Daffodils, Tulips, Hyacinths, and other spring perennials that require more sun. The leaves on the trees won't be fully grown when these flowers are blooming, so they should work even though underneath a tree is generally a shady area.
The Best Ground covers for Underneath a tree
Sometimes you don't want to spend lots of time and effort creating the perfect flowerbed. You just want a pretty hit of colour that will look good and be low maintenance. One of these perennial ground covers will be your answer.
1. AnemoneS
Anemones are easy to find, longer blooming, and spread out nicely, but they aren't impossible to control. In my book, they're one of the best choices you can make for a ground cover.
2. Bugleweed
I love this ground cover with its pretty purple flowers, but be warned! It can be very invasive and almost impossible to get rid of. If you have very difficult growing conditions though, Bugleweed might be your answer.
3. JAPANESE SPURGE
Japanese Spurge is good for woodland areas and creates a 2-inch thick carpet when mature. Like most ground covers, it can get out of control in some areas. It does not like very dry conditions.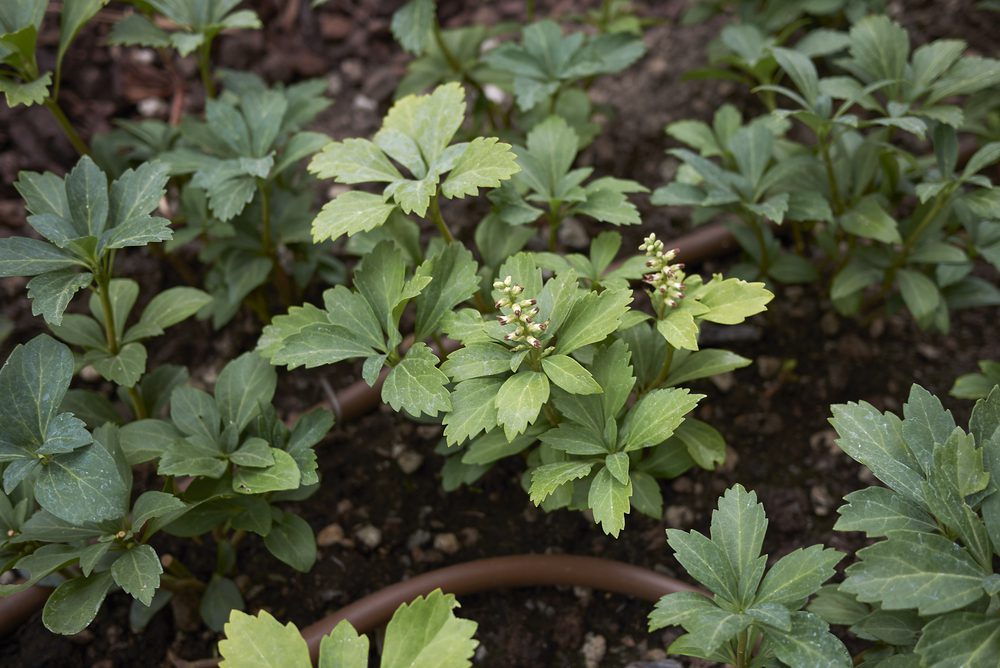 4. Lamium
Lamium is an earlier blooming spring perennial, and I particularly like the variety that has a sort of pink and blue in it. They're not really meant as cut flowers, but occasionally I've thrown them into a bouquet just because they're so pretty.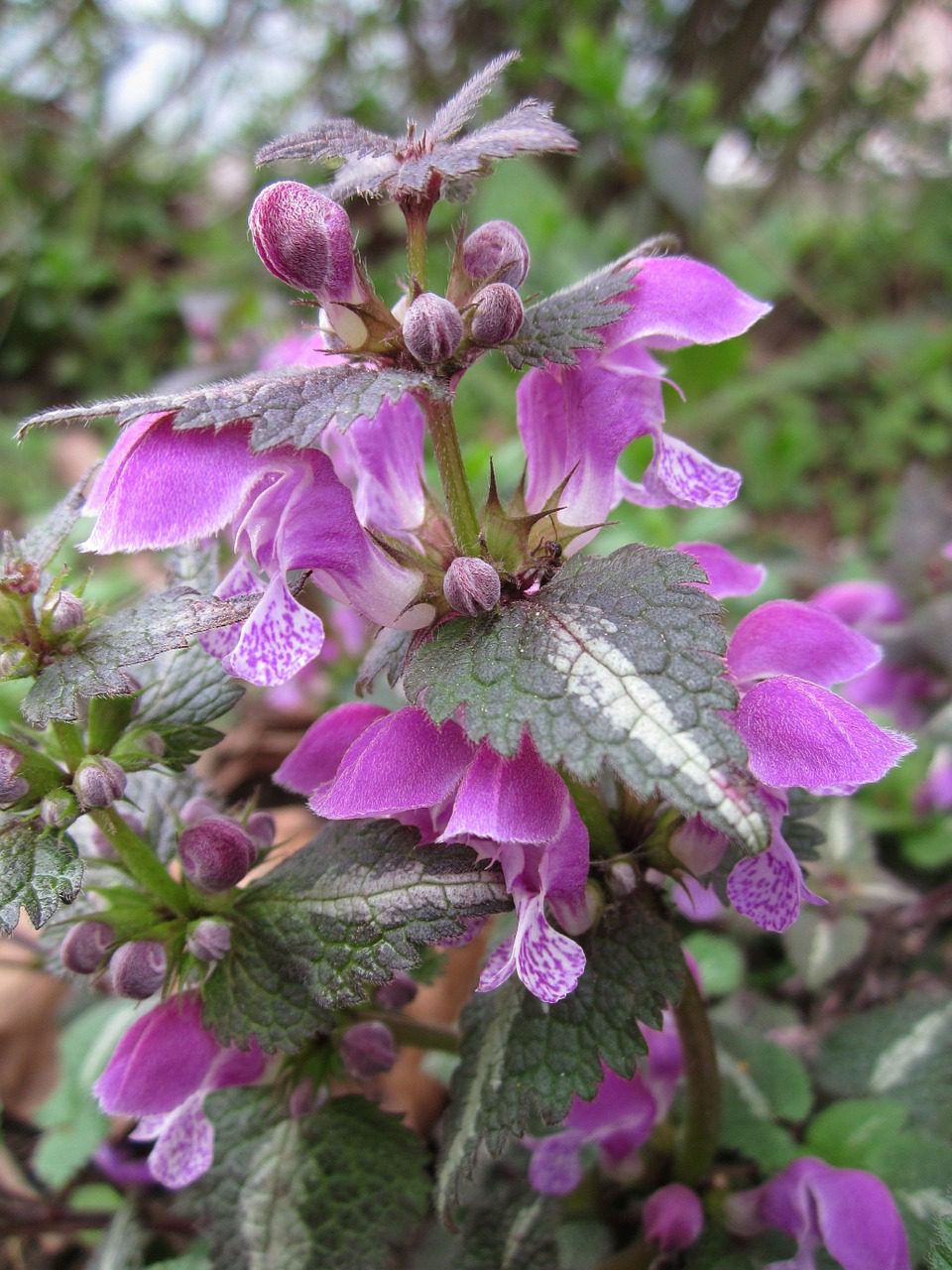 5. Lily of the Valley
Technically, Lily of the Valley really isn't considered a ground cover. However, I find that it can spread so quickly, that I would treat it like one.
6. SAXIFRAGE
Saxifrage is a long-blooming perennial. I typically see them in shades of pink or yellow, and they really brighten up the space underneath a tree. They also look great growing between rocks.
7. SOLOMON'S SEAL
A beautiful plant for a woodland garden. It does well as a ground cover or in a flower bed. Beware the berries, as they are poisonous to animals and children.
Perennial Flowers
1. Bergenia
In my old established neighbourhood, this is the perennial flower of choice for underneath a tree. It is one of the first perennials to bloom, other than Tulips and Daffodils. The blooms last for around three weeks, and the big leaves also look good into the end of fall. It's an easy-to-grow perennial that is hard to kill but not invasive.
2. Black Snakeroot
3. Bleeding Heart
An old favourite! Get one in dark pink, light pink, and white. They're also a longer blooming perennial. And you can even add them to cut flower arrangments for a nice, unexpected touch.
4. Columbine
Columbines come in many colours and the seeds are very easy to collect. A must-have underneath deciduous trees.
5. Daylilies
Daylilies actually prefer full sun, but they will grow in the shade. If the shade is too intense and they receive less than 3 hours of sun, they might not bloom at all. However, you'll still have the leaves which can be eye-catching, as well.
The Lilies pictured here are what are sometimes referred to as Ditch Lilies. These Lilies can grow wild and become a little bit problematic. However, if you get pretty much any other variety of Daylily other than the ones that come in this orange, they won't be invasive and they will be a lot prettier. In this case, it is worth spending the money and getting a Daylily that is not a Ditch Lily.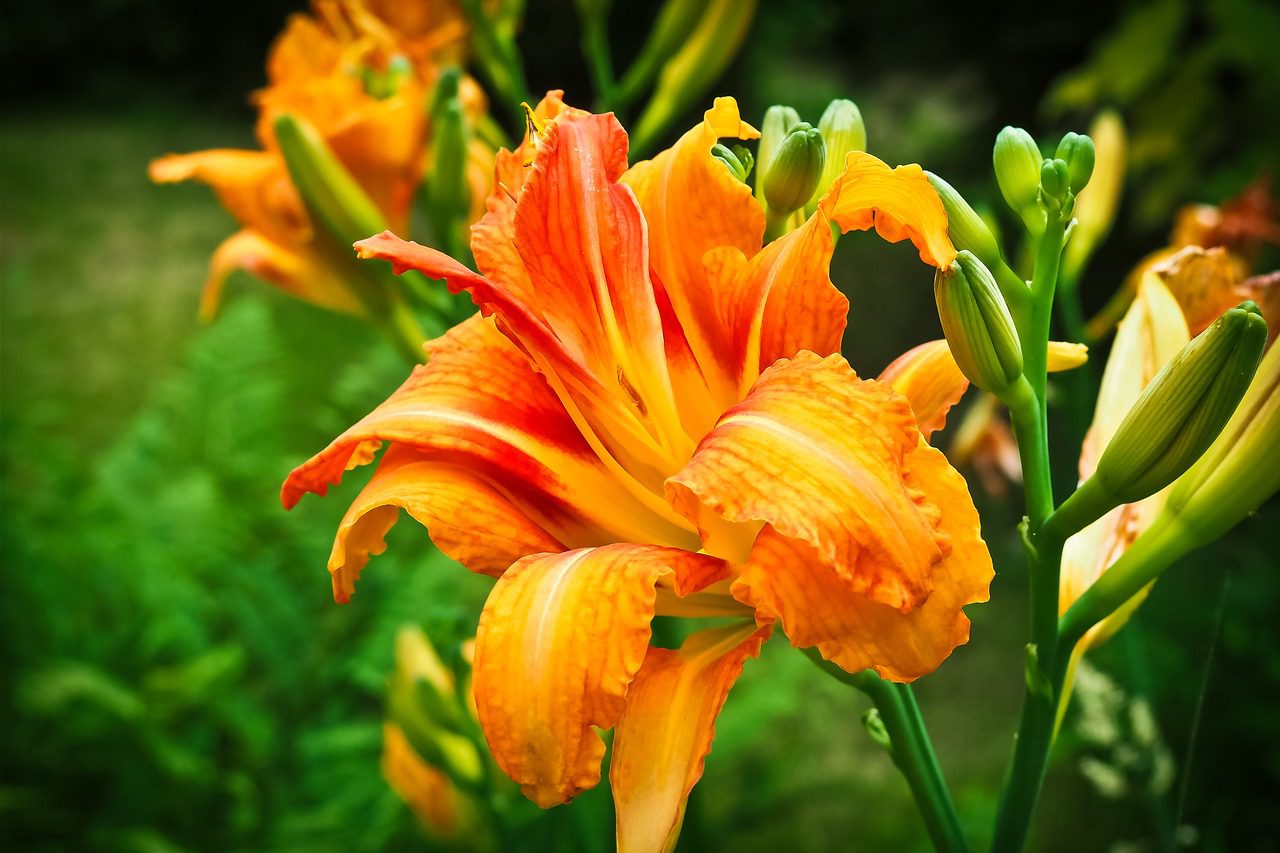 6. Ferns
For the love of all that is right and good in the world, please do not plant Ostrich Ferns unless you have impossible-to-grow-anything conditions. I used to own an overgrown yard that I had to pull at least 400 ferns from over the course of two years. Yes, you read that right. Pick any other Fern.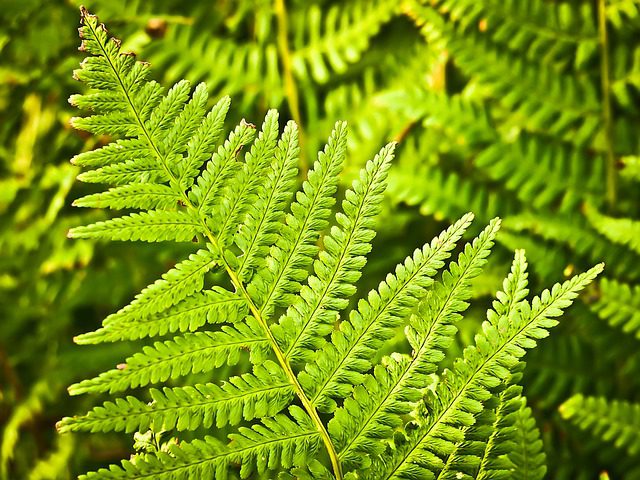 7. Foam Flowers
8. Goutweed
Goutweed is another be-careful-what-you-wish-for perennial that has a bad spreading habit. In my post, the 28 perennials you'll regret planting, it is by far the most hated.
9. Hens and Chicks
Hens and Chicks are one of the few succulents that are perennials in Zone 3 (though there are others). They are great for little spots in between rocks or any spot underneath your tree where just nothing else will grow.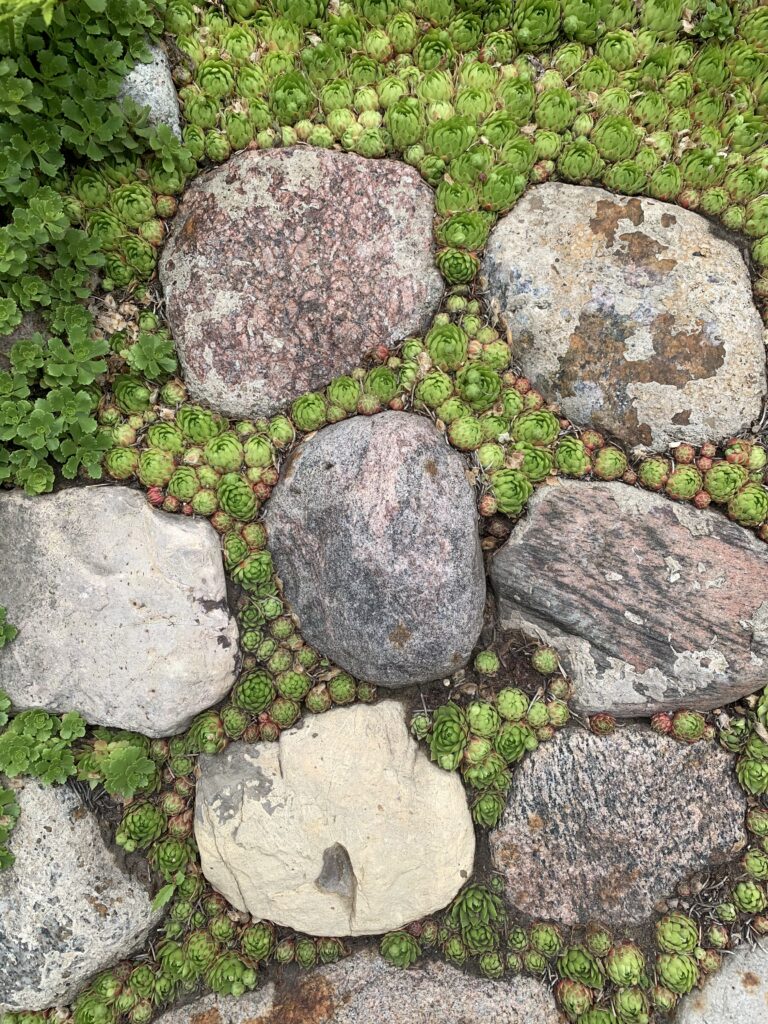 10. Hostas
Hostas are easy to grow and come in a variety of leaf patterns. Get 3-5 different varieties for a stunning display.
11. Lungwort
Lungwort is another one of my favourite picks for a shade-loving ground cover in the garden. I love the pretty purple and pink blooms!
12. Milkweed
Look for a variety that grows no taller than 2 feet. The varieties that grow 6 feet will look ridiculous. This one can also be invasive in some areas.
13. Sedum
There are so many colourful and gorgeous varieties of sedum that you could easily do your whole under-the-tree flower bed with just sedum. Hmm… I have a spot in my front yard…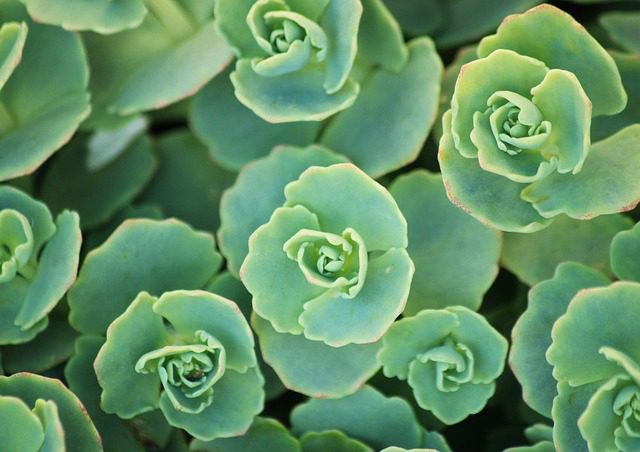 14. Siberian Bugloss
This plant has the most beautiful blue blooms and is an unusual addition to any flowerbed.
15. Siberian Irises
Irises are a great choice for underneath a deciduous tree because they bloom earlier in the season and the roots should not be planted deeply. Perfect for when you're trying to avoid damaging existing tree roots.
16. Yarrow
Yarrow is actually best suited to full sun, but if the tree in question is smaller and your bed would receive at least 6 hours of sun a day, plant on. Yarrow is a great choice in this situation because it can thrive in some of the poorest of soils.
Plan the Perfect Garden
Get your free Garden Planner and worksheets and start creating the garden of your dreams.
Annual Flowers
1. BEGONIA
New to gardening in the shade? Make sure you get a Begonia or two (or more!). They come in many different sizes and colours. My personal favourite are the large Double Begonias pictured below, but in yellow with pink edges.
2. COLEUS
Coleus is widely available in a rainbow of colours at your local garden centre or big box store. Plus, you can take cuttings indoors before the first frost and enjoy them as houseplants over the winter.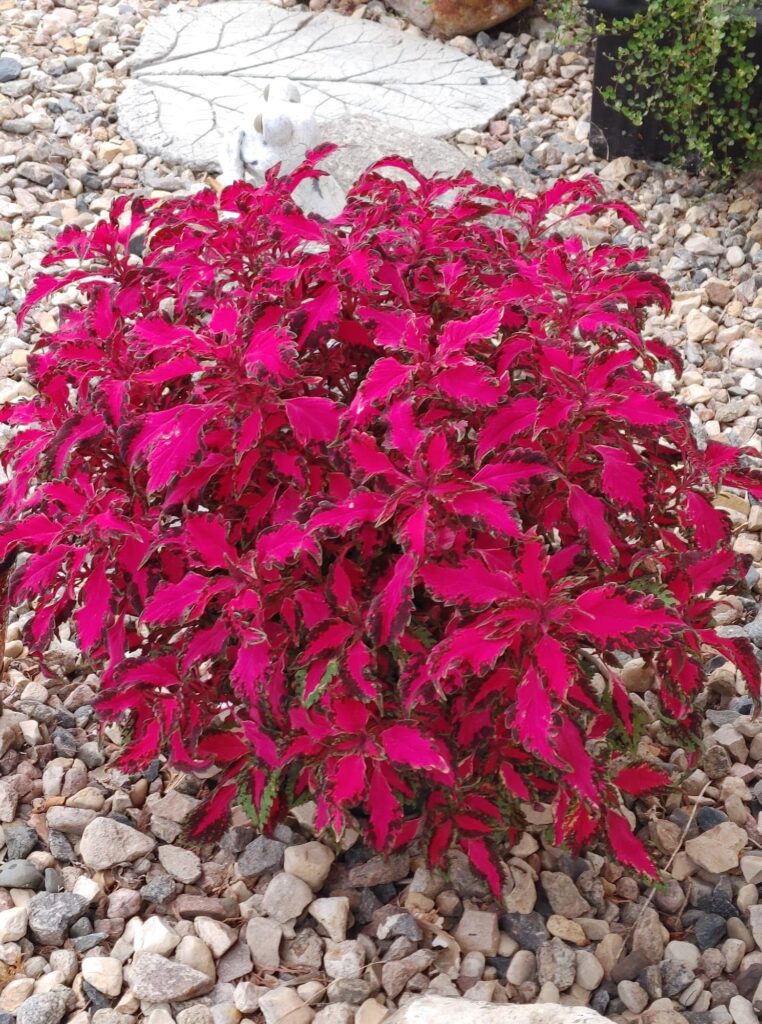 3. CREEPING JENNY
Creeping Jenny is hardy from Zones 2-10 and is a great plant to grow in a shady area where nothing else will grow. However, because of its invasive nature, you need to check if this plant is banned in your area before planting it.
4. IMPATIENS
Impatiens are another practically no-fail-flower for the beginner gardener. They also come in many colours and varieties. I personally love the Double Impatiens. The ones pictured here are the most typical ones you'll find at the garden centre.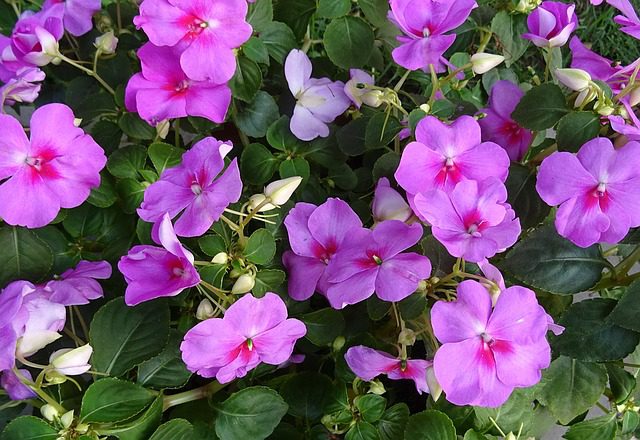 Shrubs and Bushes
1. Alpine Currant
Have a spot that's impossible to grow anything in? An Alpine Currant might be the solution. They're typically used as a hedge and can handle full sun, shade, poor soil, a hard pruning, or almost any tricky growing situation.
2. Juniper
Look for low-growing varieties like Blue Carpet or Prince of Wales (pictured below) for a nice hit of green all year long.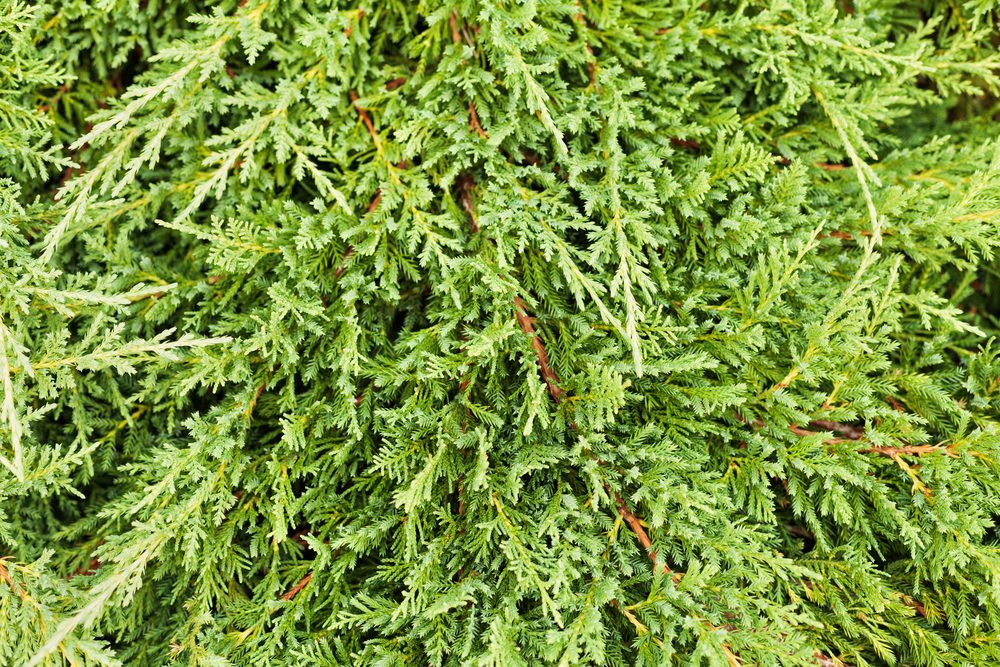 3. Ninebark
Ninebarks are very hardy shrubs and add a unique pop of colour to an otherwise green tableau.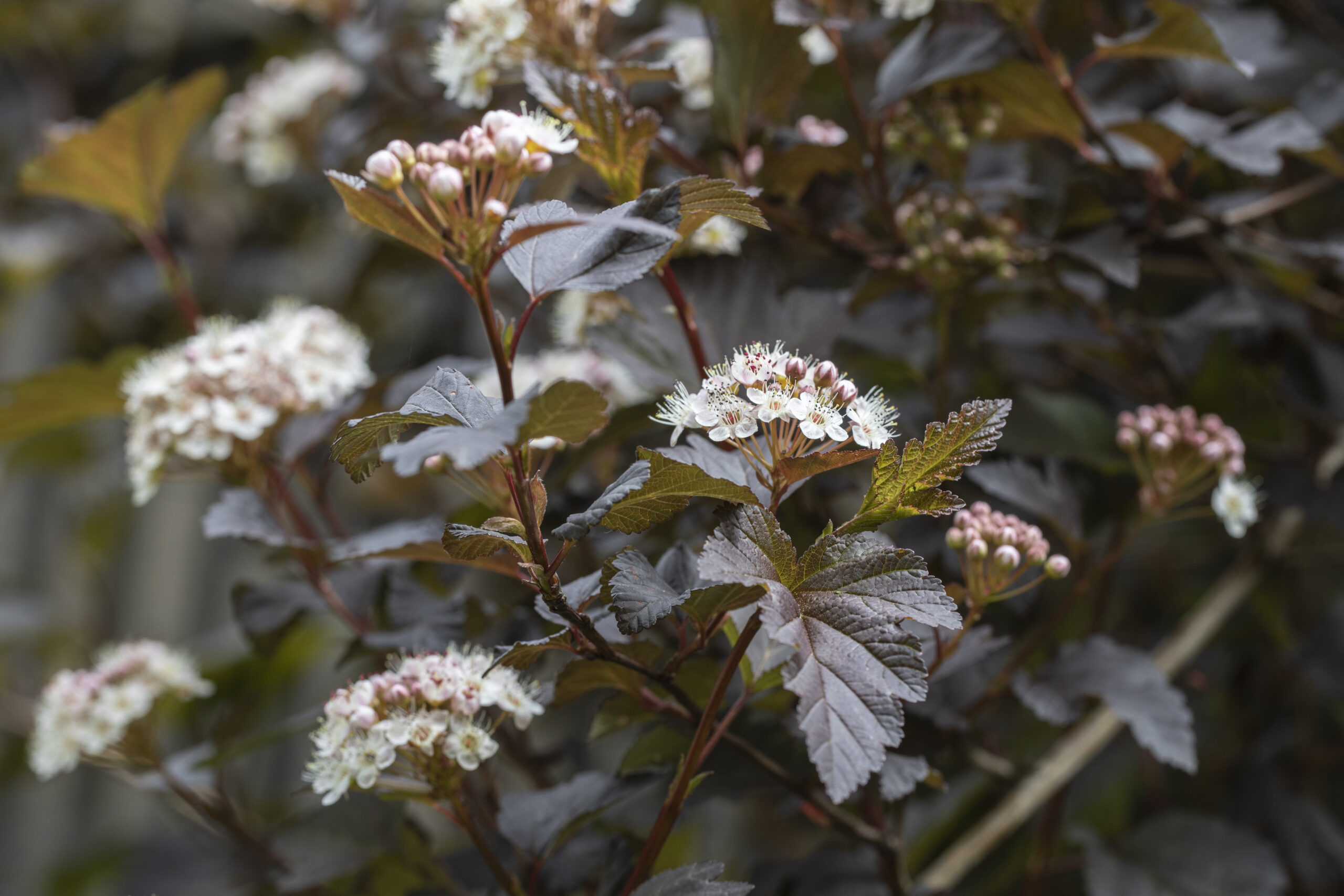 4. Snowberry
These ornamental berries add some nice texture to your landscape.
5. Spirea
Spireas are better suited to the sun, so don't plant them in a flowerbed that will get no sun whatsoever.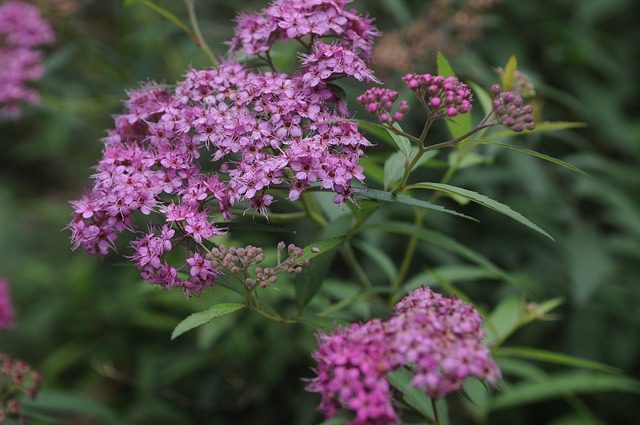 Whatever you Plant, Don't Do this!
You've picked your ground cover, flowers, or shrubs, but there are three things you need to avoid:
Don't build up your soil in a raised bed directly against the trunk of the tree. You could damage the tree and it may even die. You can add 2-3 inches of soil at most without compromising your tree. This is why I recommend surrounding the three feet directly around your tree with mulch and no plants. That way, the tree has a buffer and your plants won't have to directly compete with the tree trunk for growing space. The mulch ensures that you won't have a weedy mess.
Avoid planting any shrubs that grow more than three feet, as anything taller may start growing in-between the lower branches of the tree. In this case, the shorter the plant, the better.
Don't rototill the ground directly around an established tree to try and make a flower bed. You'll destroy the roots and damage the tree. Dig small holes for each individual plant instead.
How to Grow More Successfully Beneath a Tree
The first step to growing successfully beneath a tree is to trim the lower branches of the tree. Even shade-loving plants need some light to grow.
Next, when you plant your flower bed, make sure that each plant has its own hole that's larger than the plant. Fill the extra space with more soil. This ensures that the new plants don't have to compete with established roots and compact ground for their root space. Take special care not to damage the roots of the existing tree.
Finally, in a perfect world, you would plant the flower bed under the tree at the same time as you're planting the tree in question. Lots of trees have roots close to the surface, and it's easy to damage them years later as you're trying to add plants to a new flower bed.
Any suggestions you'd add? Is there a plant that needs to be on this list? Let me know in the comments below!
If you liked this blog post, follow me on Facebook, TikTok, and Instagram for more cold-climate gardening tips, delicious recipes, and cut flower goodness! I also make weekly videos over on my YouTube channel. I hope to see you there!
P.S. If you love the content I create for Shifting Roots, consider joining our community on Patreon. Your support means the world to me and I am grateful for each and every one of you!
---
NEED HELP IN THE GARDEN?
Green thumbs aren't just given out at birth. They're a combination of learning about gardening and trial and error. If you wish you knew more about gardening and had more confidence in your abilities, you need the Growing Roots Gardening Guide.
It's an e-book plus 6 bonuses–everything you need to go from complete garden newb to confident in one growing season.
---
---