After a long day of Saskatoon berry picking, it's time to fantasize about what you'll make with all those delicious berries. I've rounded up my favourite Saskatoon berry pies, muffins, cakes and more for your baking pleasure!
P.S. If this is your first time picking and cleaning Saskatoon berries, or any berries for that matter, you'll want to head on over to my post about how to freeze Saskatoon berries, as well as my little meditation on why you'll find me in the berry patch every summer.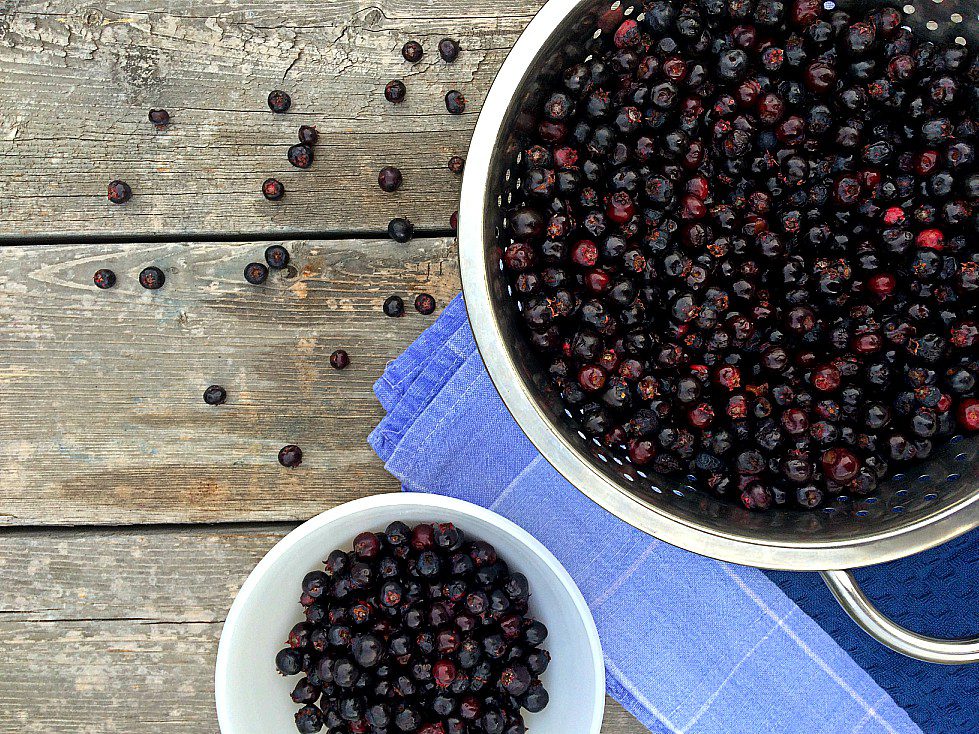 What is a Saskatoon Berry?
For all my readers that do not reside in Canada, or specifically the Canadian Prairies, a Saskatoon Berry is similar to a blueberry, only the taste is a little tarter and the texture is a bit meatier. You can easily substitute blueberries for Saskatoon berries. However, blueberries have a more watery texture, so you may have to watch your liquids if it's a recipe where the berries are mashed.
With that out of the way, here are my favourite Saskatoon berry recipes that I've either developed or are old family favourites!
THE BEST SASKATOON BERRY RECIPES
If you've never eaten a Saskatoon berry before, start with this recipe. Eating a slice of this pie is practically a prerequisite to being Canadian.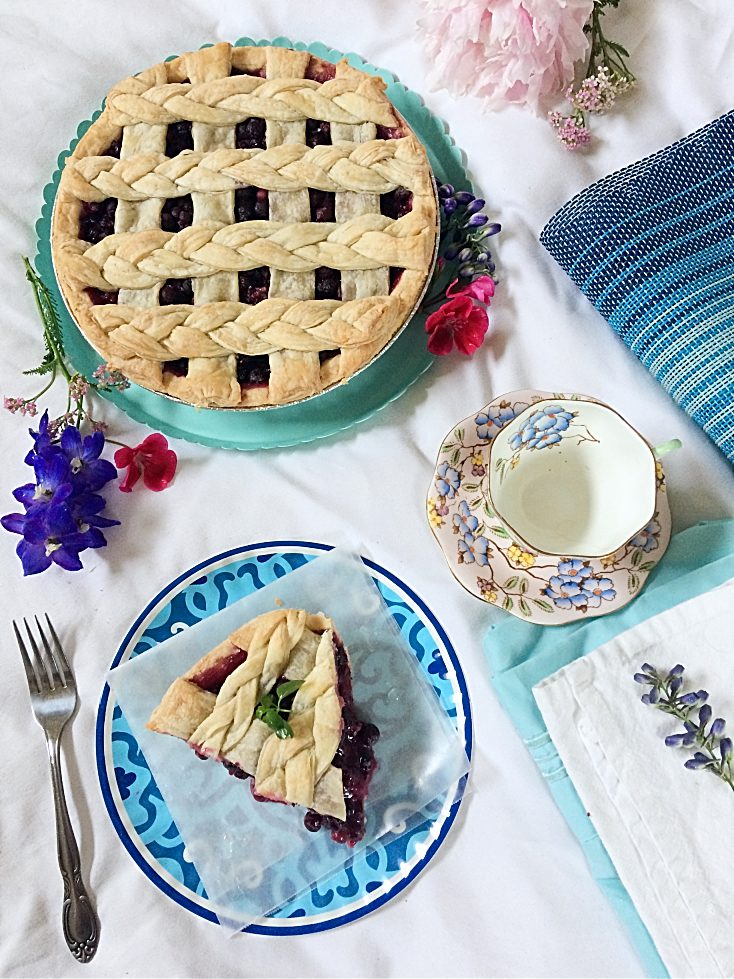 If you find yourself with a bit of leftover filling from the previous recipe, you'll definitely want to make these! They are so easy and so delicious!
Looking for an impressive dessert that isn't the typical Saskatoon berry recipe? You'll want to try these next two!
I layered my colours so the cake would look prettier for blog pictures. If I was making it just to eat for myself and felt short on time, I would just mix the berries and cream cheese mixture all in one bowl and be done with it!
For the keto or low-carb friends in your life, this is the closest you'll get to a compliant dessert on my site. To keep it truly keto-friendly, add stevia to the whipped cream instead of sugar and use fresh berries instead of making the compote!
Not feeling so fancy? You need to try my childhood favourite! No after-school afternoon at my Grandma's house was complete without these muffins. I might be a little biased, but these are definitely the best Saskatoon berry muffins I've ever had. I guarantee that once you try them, they'll be a staple in your house too!
The beauty of bumbleberry is that it can pretty much be anything you want it to be. Generations of farm wives have used the catch-all phrase bumbleberry to use up bits of Saskatoon berries, blueberries, raspberries, strawberries, rhubarb, and crabapples over the years!
If you enjoyed my favourite Saskatoon berry recipes, you'll also love…
Join the Shifting Roots community on Instagram, TikTok, and Facebook, where I share daily gardening advice and inspiration for cold-climate, short-season gardeners! I also document my gardening and flower farming journey weekly on YouTube. I hope to see you there!
---
WANT SOME MORE SIMPLE HARDY FRUIT RECIPES?
If you're looking to make delicious recipes with your homegrown hardy fruits, look no further. Check out my e-book Prairie Fruits Cookbook for over 25 mouth-watering dishes!
---
---