Starting seeds indoors is fun, but it can quickly get complicated when you're trying to figure out when to start flowers, vegetables, and herbs indoors. There is no one-size-fits-all general guideline, and many plants have a range of weeks that they can be started.
In this post, I'll break it down and show you the best (read: easiest) seeds to start indoors, when to start them indoors and keep it easy with pretty charts for each week.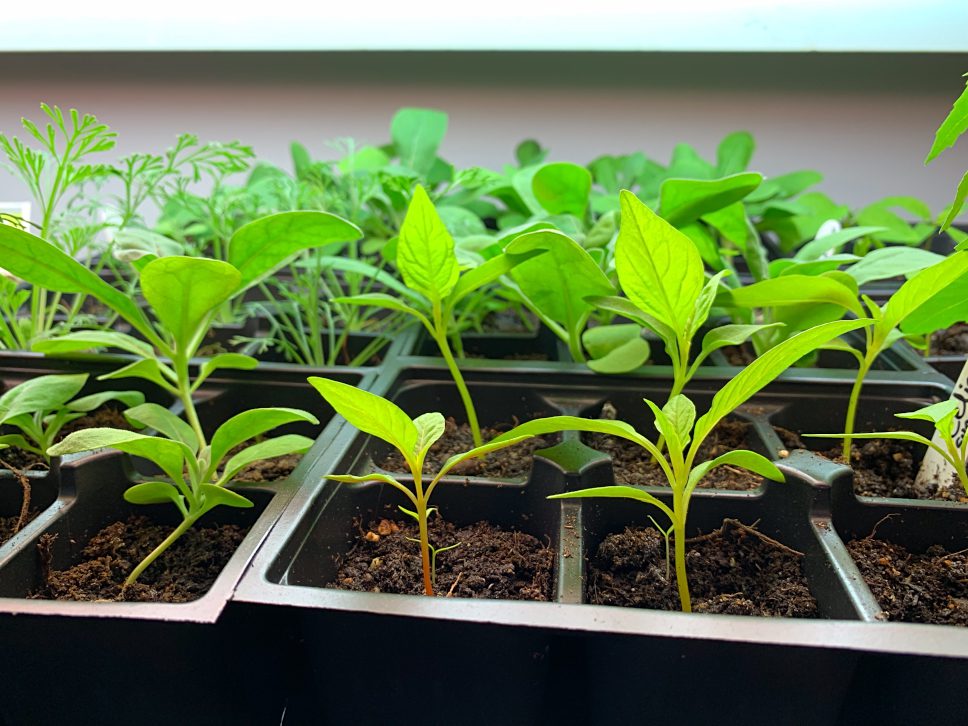 A few disclaimers before we start: I personally garden in Zone 3, so my seed starting schedule will best suit Zones 2, 3, 4, and 5, because we share a similar shorter growing season.
In Zone 3 it is very difficult to stagger seed and have dedicated plantings for spring and fall crops. Because of the short amount of time, most plants get planted all at once or just a few weeks apart. However, the amount of time the seed needs to be started indoors before the last frost date should work for you, no matter where in the world you garden.
If you'd rather watch than read, check out my seed starting video on my YouTube channel:
I'm going to assume that you already know the basics of seed starting indoors with a grow light. If you don't have a grow light and need to start from a window, read this post. If you don't have decent light or space in your home, you might enjoy trying this unusual method of seed starting.
With that out of the way, let's figure out your indoor seed starting schedule!
Is it too late to start seeds indoors?
To find the answer to that question, you'll need to know your last spring frost date. You can find yours in Canada here, or in the US here. From that date, you'll count backwards to whatever date it currently is that you're reading this post. For example, if your last frost date is May 21st, and you're currently reading this on April 1st, you have 7 weeks left, and can probably start most of the plants you're hoping to start, with a few exceptions.
Some plants like broccoli, cauliflower, zinnias, and marigolds can be both seed-started and direct-sown and have a lot of flexibility in timing. Other plants like peppers, tomatoes, artichokes, and others that love heat and require a long growing season are much less flexible and can be direct-seeded only in the very warmest growing zones.
My friend Julia from Julia Dimakos, Gardening Girl, has a wonderful seed-starting chart that you can personalize to wherever you live.
What are the best seeds to start indoors?
I'm going to answer this question by not answering it. Instead, I'll tell you the seeds that you really shouldn't start indoors. Every other vegetable (and most flowers) can likely be started indoors.
You do not seed start…
Corn
Beets
Carrots
Turnips
Radishes
Peas
Beans
Amaranthus
Spinach
Potatoes
In general, root vegetables should not be started indoors, with the exception of onions if you are starting them from seed and not bulbs. I do not recommend complete beginners start onions from seed, as it's a very long two-year process. Please save yourself the headache and buy onions in the little bulb form instead.
Update: Now of course, once I posted this list, a bunch of people wrote to me in disagreement. You can seed start all of the things on this list if you really want to. But I personally wouldn't.
Okay, But What Are the Easiest Vegetables to Start Indoors?
Beginner gardeners can have good success with seed starting peppers and tomatoes. As for flowers, you can't go wrong with marigolds, zinnia, cosmos, and calendula.
I personally have found it very difficult to start cruciferous vegetables like broccoli and cauliflower. It has taken me four years of trying to finally grow decent seedlings, and even then, they were more stretched out than I would have liked.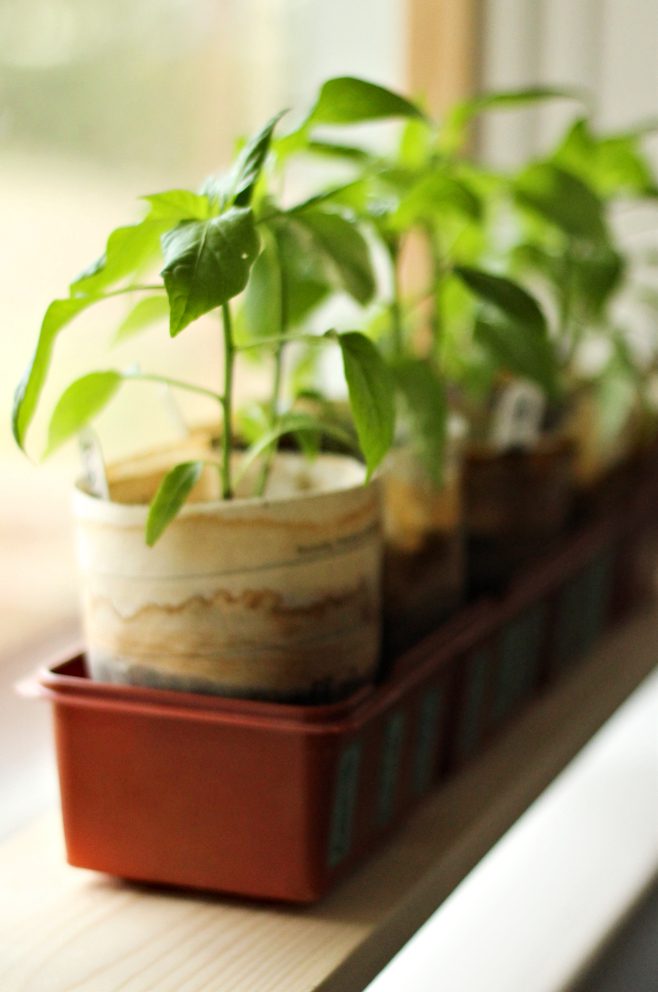 Seed Starting Timelines
Here are some fun graphics I've created to help you know exactly when to start some of the most common vegetables and flowers. You can sign up to get the whole series plus a seed starting planner below: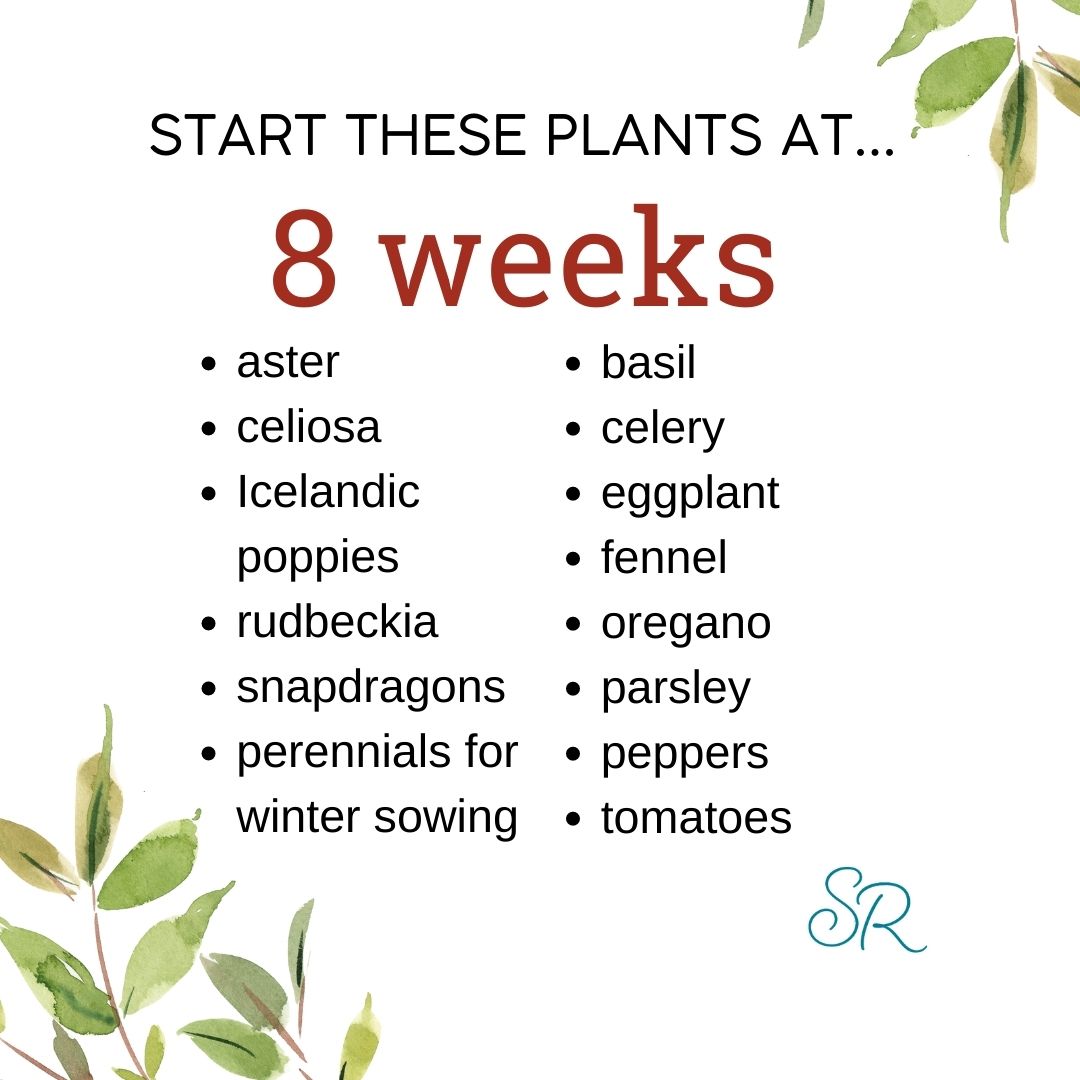 In general, the flowers and vegetables that need to be started at 10 weeks, 8 weeks, and 6 weeks can not be direct-seeded successfully in colder climates with short growing seasons. Or if they are successful, they will only bloom/ripen at the very tail end of the season.
The flowers and vegetables listed in the 4 weeks section could all be direct-seeded.
Starting these seeds the week after they are listed is also okay. For example, it's okay to start Week 10 seeds in Week 9, Week 8 seeds in Week 7, and so on.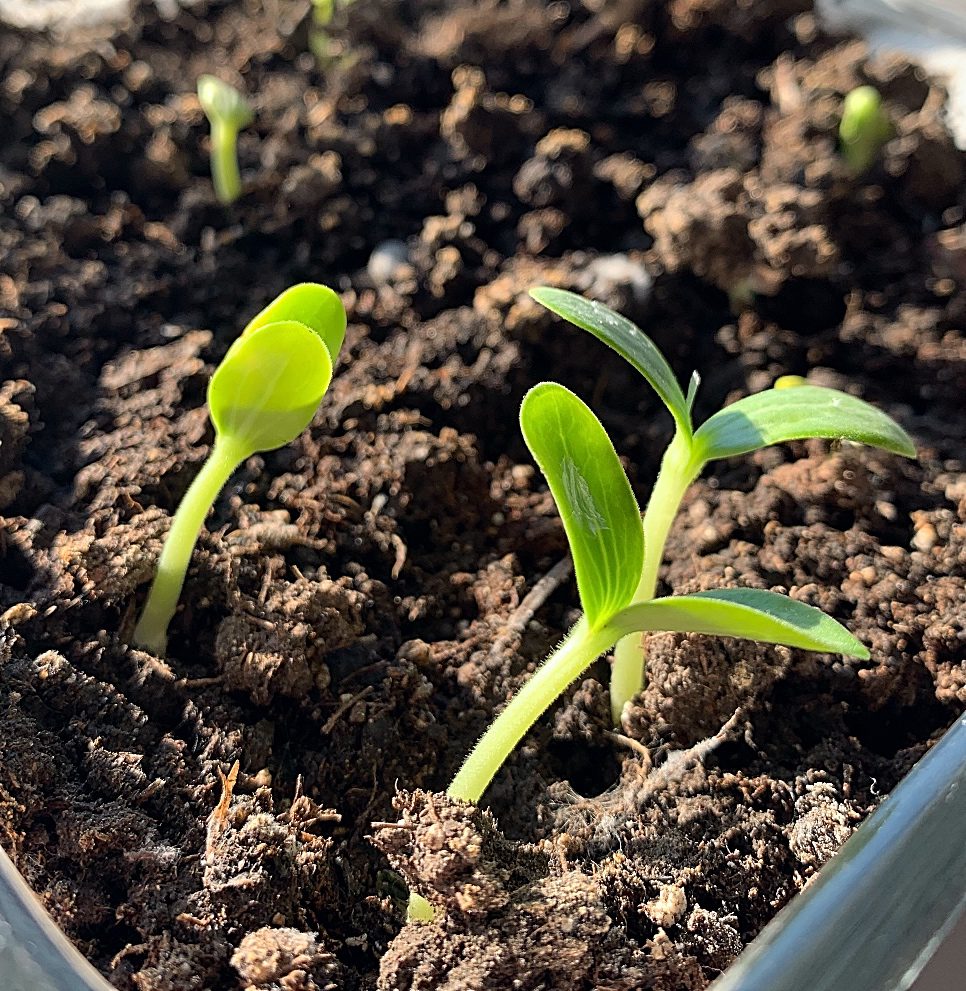 I hope this little seed starting guide helps you on your gardening adventures. What will you be seed starting this year? If you'd like more guidance, also go into more detail about when to start vegetables in my Growing Roots Beginner Gardening Guide and when to start cut flowers in Cut Flowers Made Simple.
If you liked this blog post, find me on Facebook, TikTok, and Instagram for more cold-climate vegetable gardening tips, delicious recipes, and cut flower goodness! I also make weekly videos over on my YouTube channel. I hope to see you there!
P.S. If you love the content I create for Shifting Roots, consider joining our community on Patreon. Your support means the world to me and I am grateful for each and every one of you!
---
HAVE YOU TRIED SEED STARTING, ONLY TO BE LEFT WITH STRETCHED-OUT SEEDLINGS AND DEAD PLANTS?
You're not a bad gardener–you just need a little know-how. For the price of a few seed packets, you can stop wasting time and money, and start growing seedlings that actually live and you get to harvest. Don't miss out on another growing season. Get your copy of Seed Starting Success now!
---
---