Have you always wondered what flowers keep bugs away from the vegetables in your garden?  Today we're talking about companion planting flowers and vegetables, and which flowers can keep the bugs at bay in your garden naturally.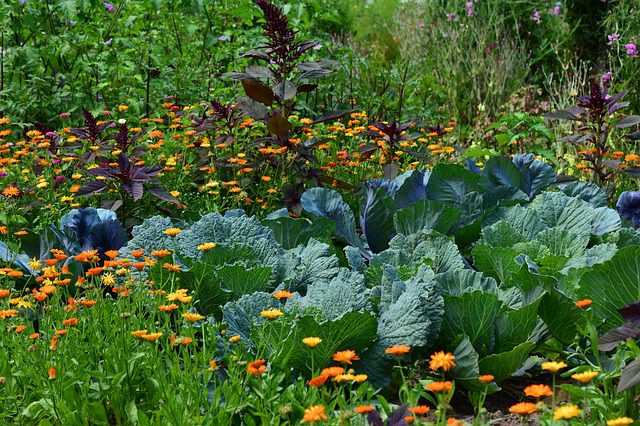 Flowers and vegetables don't have to have separate spots in your garden.  Flowers help you grow better vegetables by attracting pollinators, beneficial insects (the ones that kill the pests) and keeping pests away.  Any brightly coloured flower will do for pollination, but these 14 companion flowers are especially good at delivering benefits to your garden.
Bachelor's Buttons
Bachelor's buttons are wonderful for attracting pollinators and beneficial bugs to your garden.
Bee Balm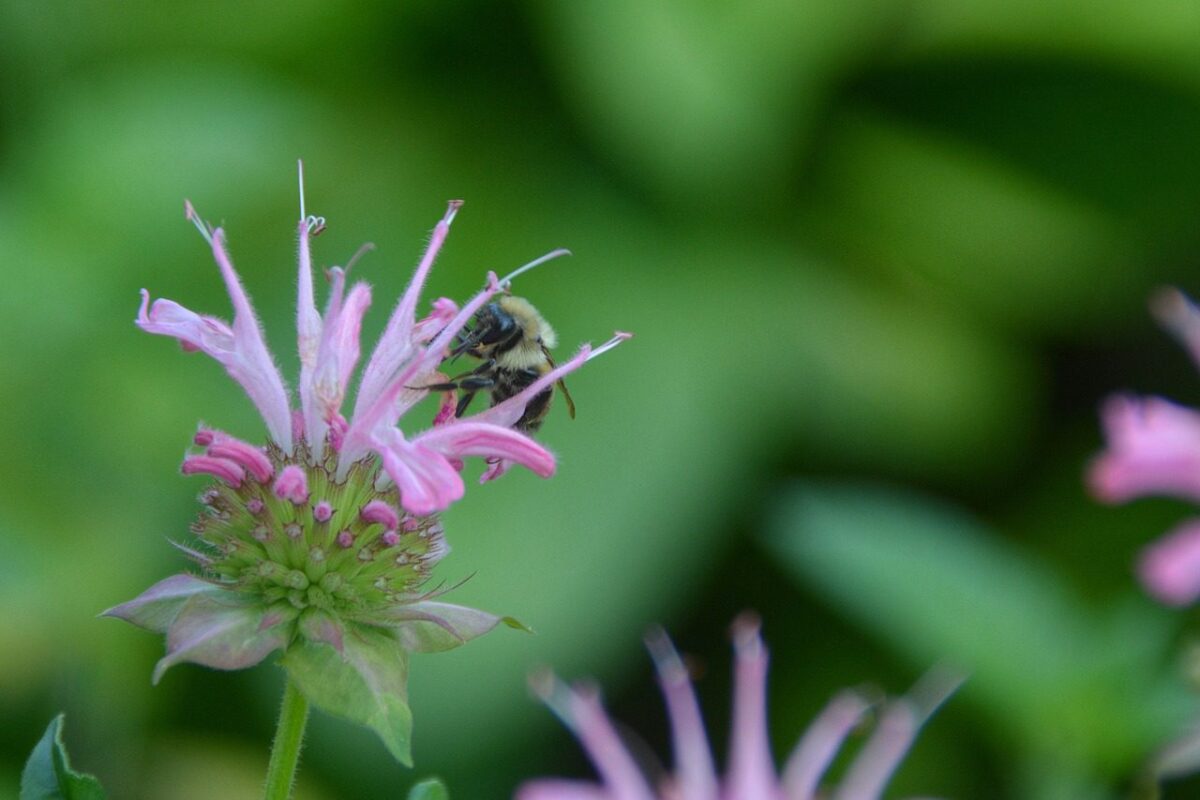 One of the few perennials on the list, bee balm attracts bees to your garden–as the name suggests.  It can become invasive, so plant it in an area you're okay with it spreading.
Borage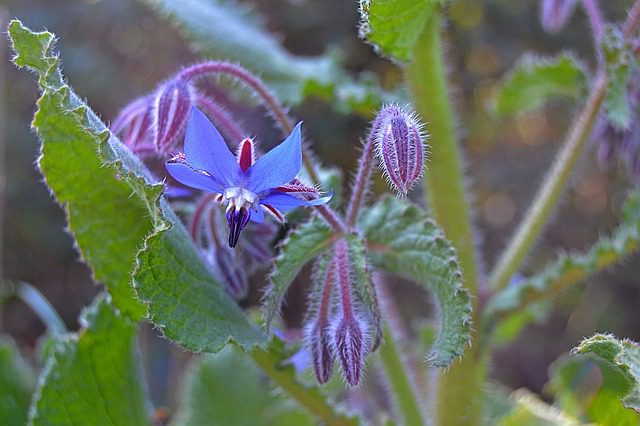 Borage is an edible blue flower that attracts beneficial bugs.  It can even improve the flavour of your squash and adds nutrients to the soil.
Calendula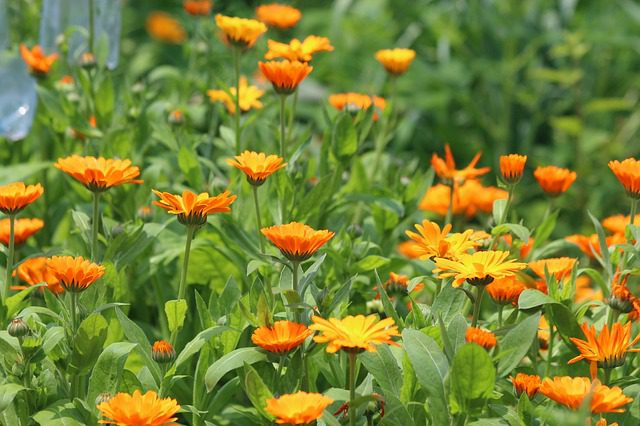 Calendula is a pretty daisy-like flower that exudes a sticky sap that traps aphids and white flies.  It also attracts beneficial bugs who will make a lunch out of the pests.  Love it for it's powers in the garden, then take it into the kitchen and dry some for tea.
Plan the Perfect Garden
Get your free Garden Planner and worksheets and start creating the garden of your dreams.
Chamomile
Chamomile attracts predatory insects, and can be dried and used for tea.
Cosmos
Attracts Predatory Insects.  Keep picking the blooms to encourage more to flower.
Daisies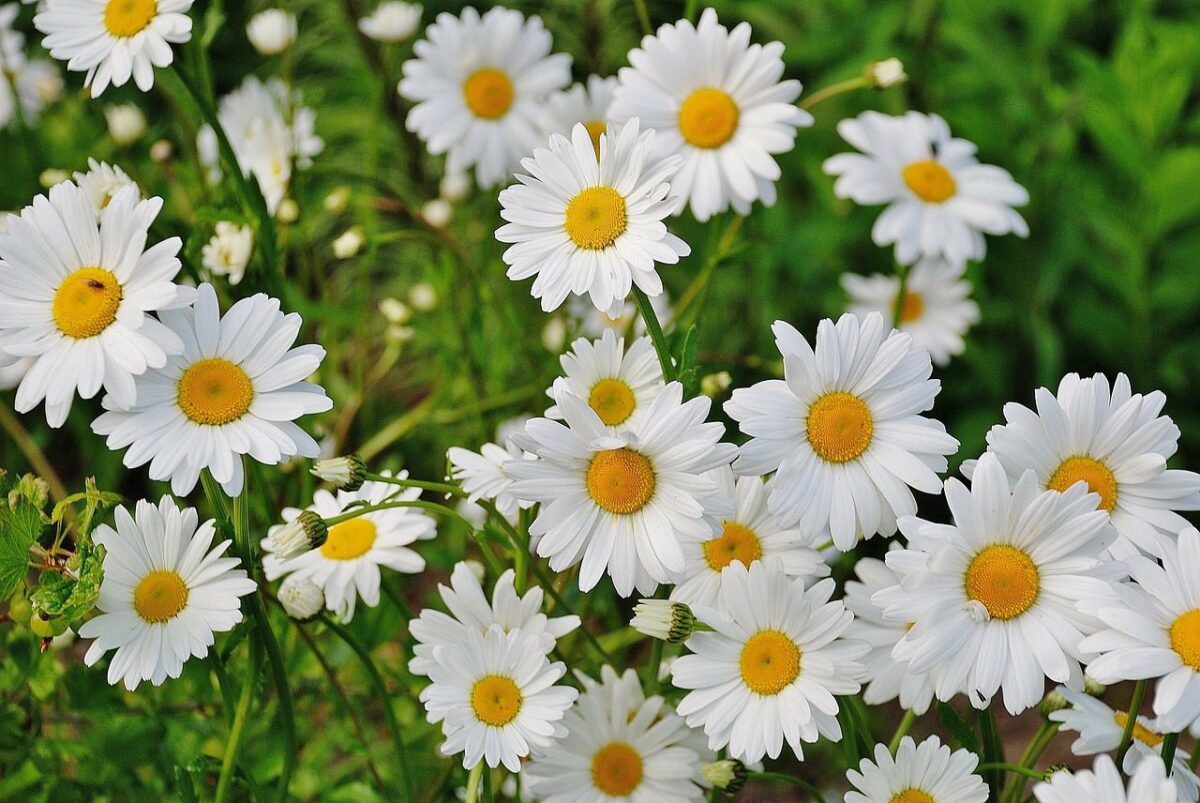 Daisies bloom practically all summer and are a good choice for beginner gardeners.  They attract predatory insects.
Lavender
The strong smell of lavender can deter deer and keep pests away.  It also smells beautiful as you walk by in your garden.
Marigold
Marigolds attract beneficial insects and deter pests.  They can also discourage cats from using your raised bed as a litterbox, and keep rabbits from munching your vegetables.  Bonus: Marigolds are very easy to grow and start from seed.
Nasturtiums
Aphids love nasturtiums!  Plant a few so they leave your vegetables alone.  Harvest a few nasturtiums for yourself for a peppery (and pretty!) take on your next salad.  There are climbing varieties for trellises, and compact varieties that work better in a garden.
Poppies
Plant poppies to attract beneficial insects, then collect the seeds for use in baked goods in the winter.
Plan the Perfect Garden
Get your free Garden Planner and worksheets and start creating the garden of your dreams.
Sunflowers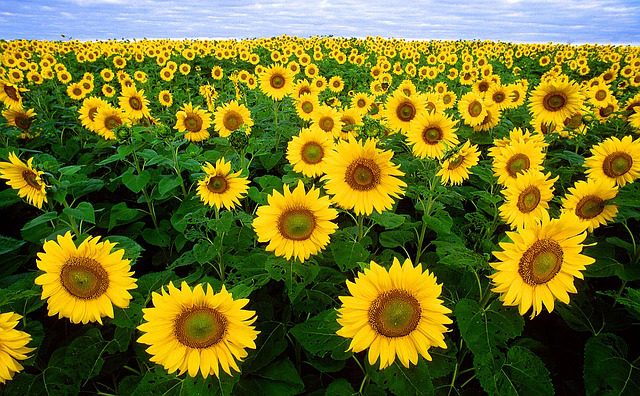 Sunflowers provide some much needed shade to crops that prefer cooler conditions, and can repel whiteflies and aphids.
Sweet Alyssum
Sweet Alyssum attracts garden pests and can be used as a living mulch because of it's shallow roots and short stature.
Zinna
Attracts pollinators like bees and monarch butterflies.  One year I planted zinnias by my tomatoes and had one of the best harvests I've ever had, while almost everyone else in the community had terrible tomatoes.  Coincidence? Maybe not. . .
Tips for Companion Planting Flowers and Vegetables
To reap the full benefits of companion planting flowers and vegetables, you need to have a lot of the flower planted.  For example, one lone marigold amongst your cabbage will do nothing, but a whole row of them nearby will help.
Alternate the rows or squares (for square foot gardening) that you plant your flowers and vegetables from year to year.  Planting the same crop in the same spot year after year will result in disease.
New to growing flowers? Marigolds, zinnias, sunflowers, and nasturtiums are all easy to start from seed.