You want a cut flower garden, but unfortunately, your yard isn't blessed with a lot of full sun. While full sun is the best for cut flowers, there's a surprising amount of annual and perennial flowers you can grow that will work in part shade and give you some additional options.
However, growing a cut flower garden in shade has some serious downsides that you should know. Let's discuss these first before we get into the flowers you can grow.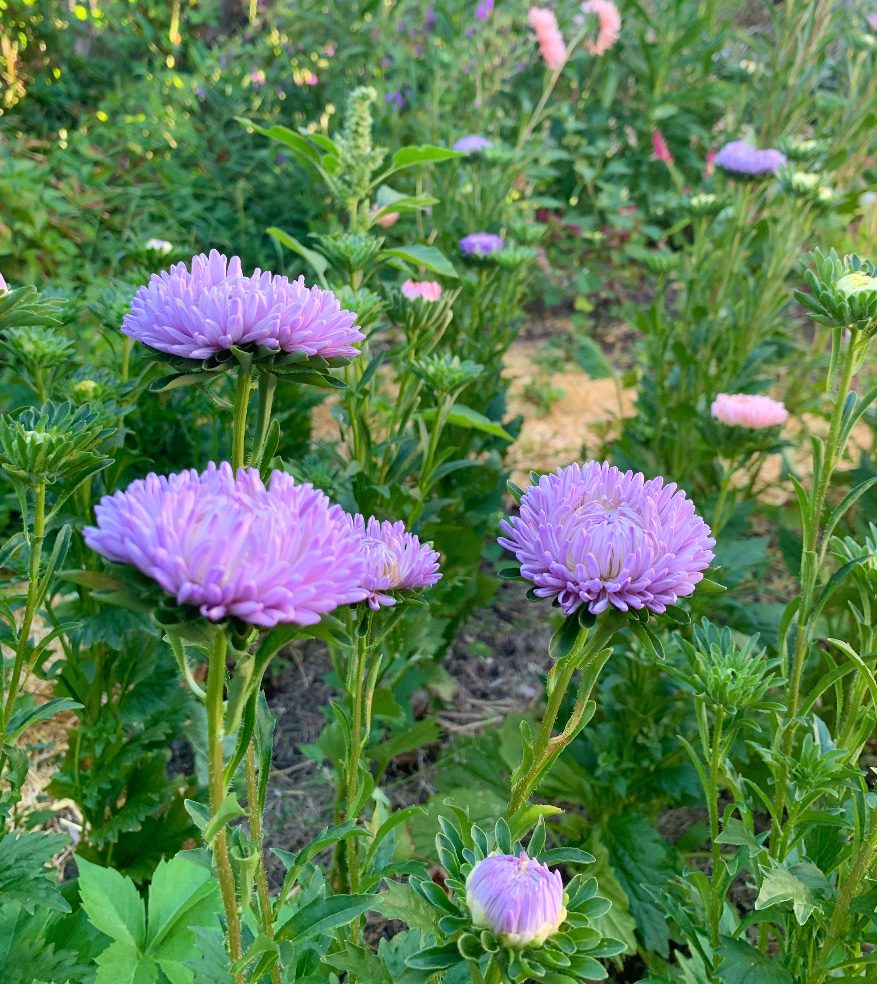 Do you prefer your content in video form? Watch the video below! Otherwise, keep scrolling for the flowers & issues to be aware of with a part-shade cutting garden.
Limitations of growing cut flowers in part shade
First up is the stem length and strength. I find that many of the flowers I list in this post don't have as strong of stems as I would like–especially the ones on this list that do better in full sun, but will tolerate part shade.
Some of these flowers, like lily of the valley, have such short stems that I wouldn't use them for anything other than boutonnieres and arrangements in teacups and other short vessels.
The hallmark of a good cut flower garden is that it has enough of the different types of flowers that make up a bouquet blooming at the same time. For example, it would be frustrating to have all your focal flowers bloom in June and all your supporting flowers bloom in July. Or, have all your blooms in late July, then have nothing else available for the rest of the season.
The amount of cut flowers you can reasonably grow in the shade, coupled with the bloom times these particular flowers have, means that it would be extremely difficult to operate any sort of cut flower farm or related business with these flowers. However, if you're growing these flowers for personal enjoyment, it's not really an issue.
I don't want to mislead you into thinking that you'll be okay to grow cut flowers on a large scale if all you have is part shade.
Another unfortunate thing is that you'll probably get fewer blooms in general, especially from flowers like calendula or larkspur that tolerate shade but would do better in full sun.
So now that I've been a complete Debbie Downer and you understand the inherent limitations, on to the fun stuff–the flowers!!
P.S. I garden in Zone 3 on the Canadian Prairies, so I only list flowers that I know and can grow. If you live somewhere warmer, you probably have more choices available to you!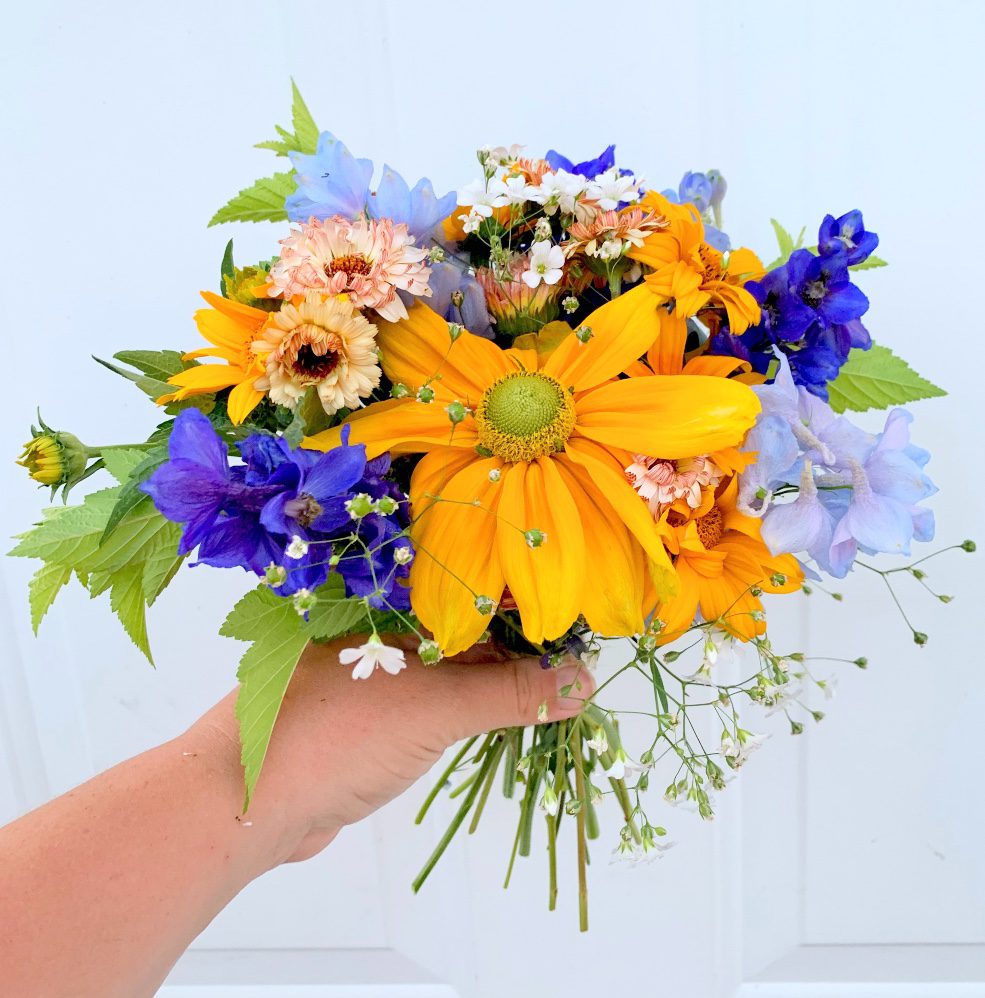 Perennial Cut Flowers for Part Shade
The perennials in my cut flower garden are just part of my landscape, instead of in structured rows like my annuals. That way, I can snip what I please and still leave a few to enjoy while outside my yard.
Here are a few shade perennials that work well in both a landscape and a cut flower garden. Many of these can also be used in a garden underneath a tree.
1. Astible
A perfect spiky flower to add some texture to a bouquet. Grow shades of white, pink, purple, and red.
2. Bleeding Heart
One of the easiest to grow shade perennials when you live on the prairies. It's not traditionally used for bouquets but makes a stunning and unexpected element.
3. Columbines
Columbines have thin stems, but they can hold up in a bouquet. They come in almost every imaginable colour combination and are extremely easy to grow.
4. Coral Bells
While the flowers (shown below) are nice, I would plant coral bells for their different coloured leaves. The shades of green, lime, orange, red, and burgundy can add a lot of interest to a bouquet.
5. Golden Rod
This fall-blooming perennial prefers the sun, but you'll still get blooms in the shade.
6. Hydrangea
All hydrangeas are not created equal. Unfortunately for those of us in Zone 3, only a few certain varieties will actually survive. Try Limelight or Annabelle.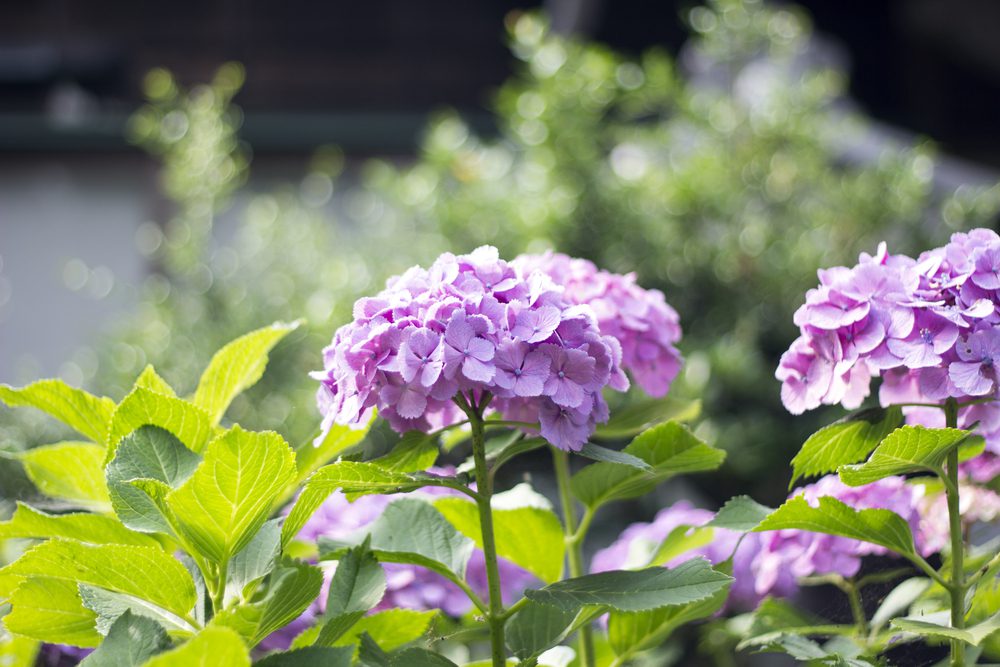 7. Japanese Anemone
A gorgeous perennial on woody stems. Not to be confused with the woodland anemone, which is often used as a ground cover but has thin, short stems.
8. Lady's Mantle
Long stems and a beautiful hit of chartreuse.
9. Lily of the Valley
Lily of the valley is a ground cover and has a beautiful scent. The stems will be too short for most bouquets but can work in a boutonniere or a bouquet in a teacup or other short vessel.
10. Lilies
Asiatic lilies will do a lot better in full sun, but they will still bloom in part shade, giving you more options for cut flowers.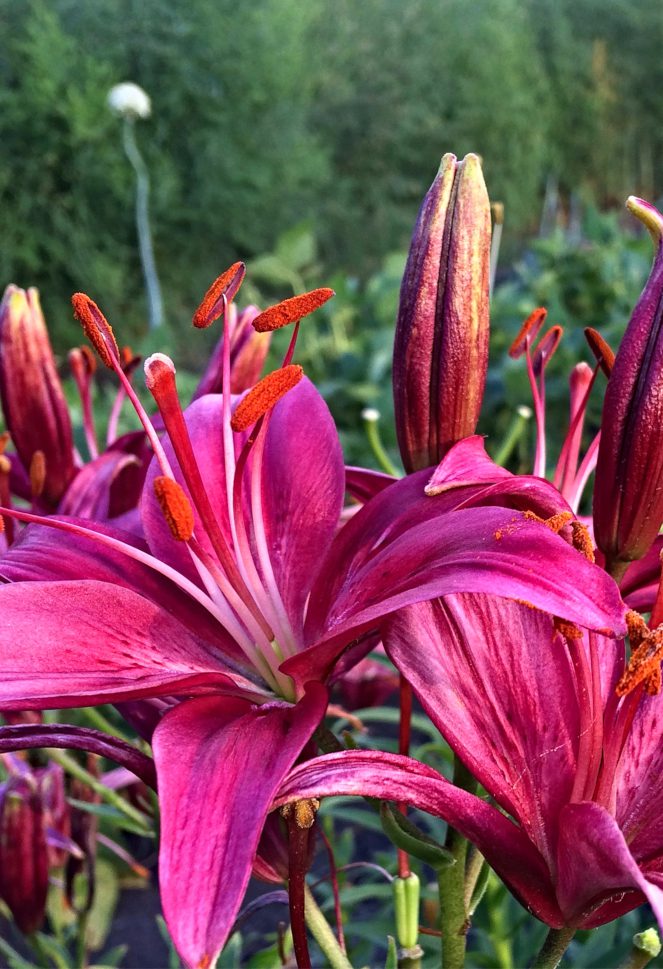 11. Solomon's Seal
The graceful arc of Solomon's seal adds an unexpected and airy element to an arrangement.
Annual Cut flowers for Part Shade
While I love using perennials for cut flowers, growing annuals adds many more options to my bouquets.
12. Asters
Look for China asters, which come in better colours and are preferred by farmer florists.
13. Calendula
Calendula is a great companion plant in the vegetable garden, and the leaves can also be dried and used in soaps and lotions.
14. Chrysanthemums
A classic fall favourite, chrysanthemums are cold-tolerant too.
15. Dianthus
Carnations or any dianthus are cold tolerant and can be found in many colours.
16. Dusty Miller
Dusty miller will grow slightly longer stems if grown in the shade. I find the stems too small for most arrangements, but I love them as a dried flower in fall and winter wreaths.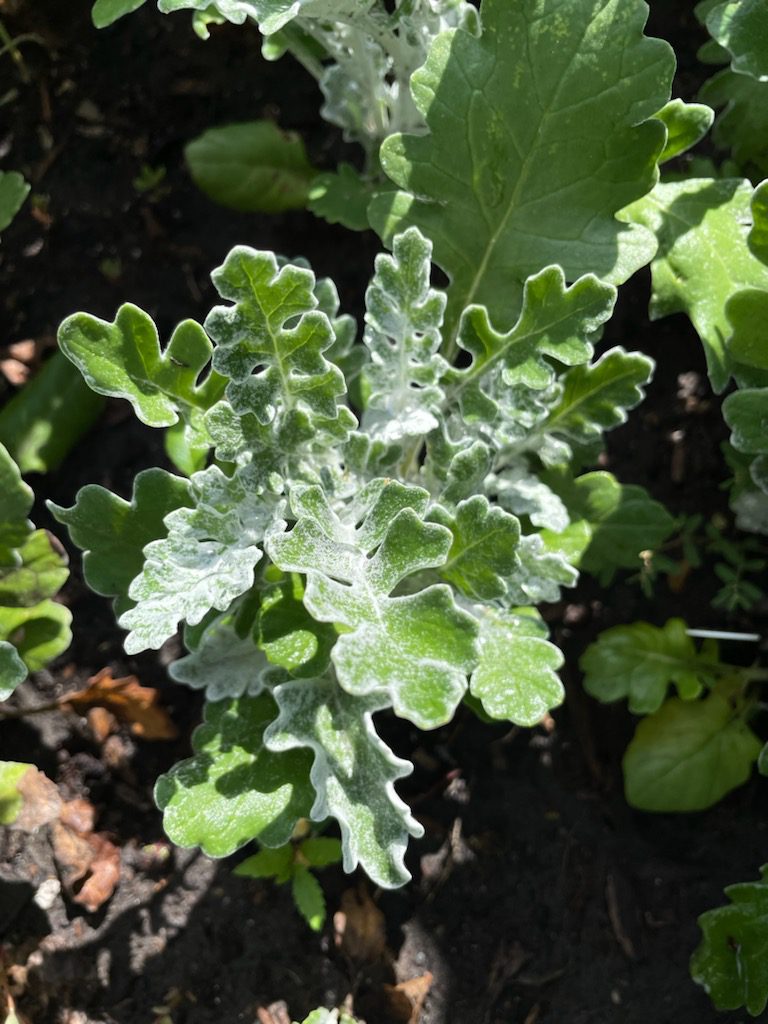 17. Foxgloves
Don't grow foxgloves if you have pets or kids who tend to eat and get into things, as they are poisonous. But if you can grow them, they are a beautiful spiky flower that comes in a multitude of colours and variations.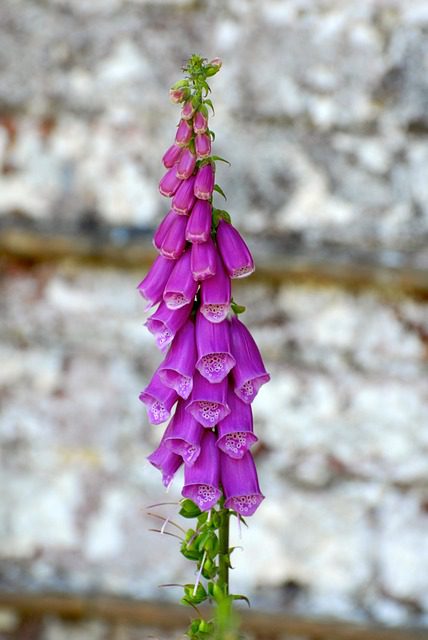 18. Larkspur
Very similar in looks and colour to a delphinium, but tolerates shade (where a delphinium will not).
19. Pansies
Pansies will grow practically anywhere, and in recent years, growers have been developing varieties with longer stems that work better in bouquets.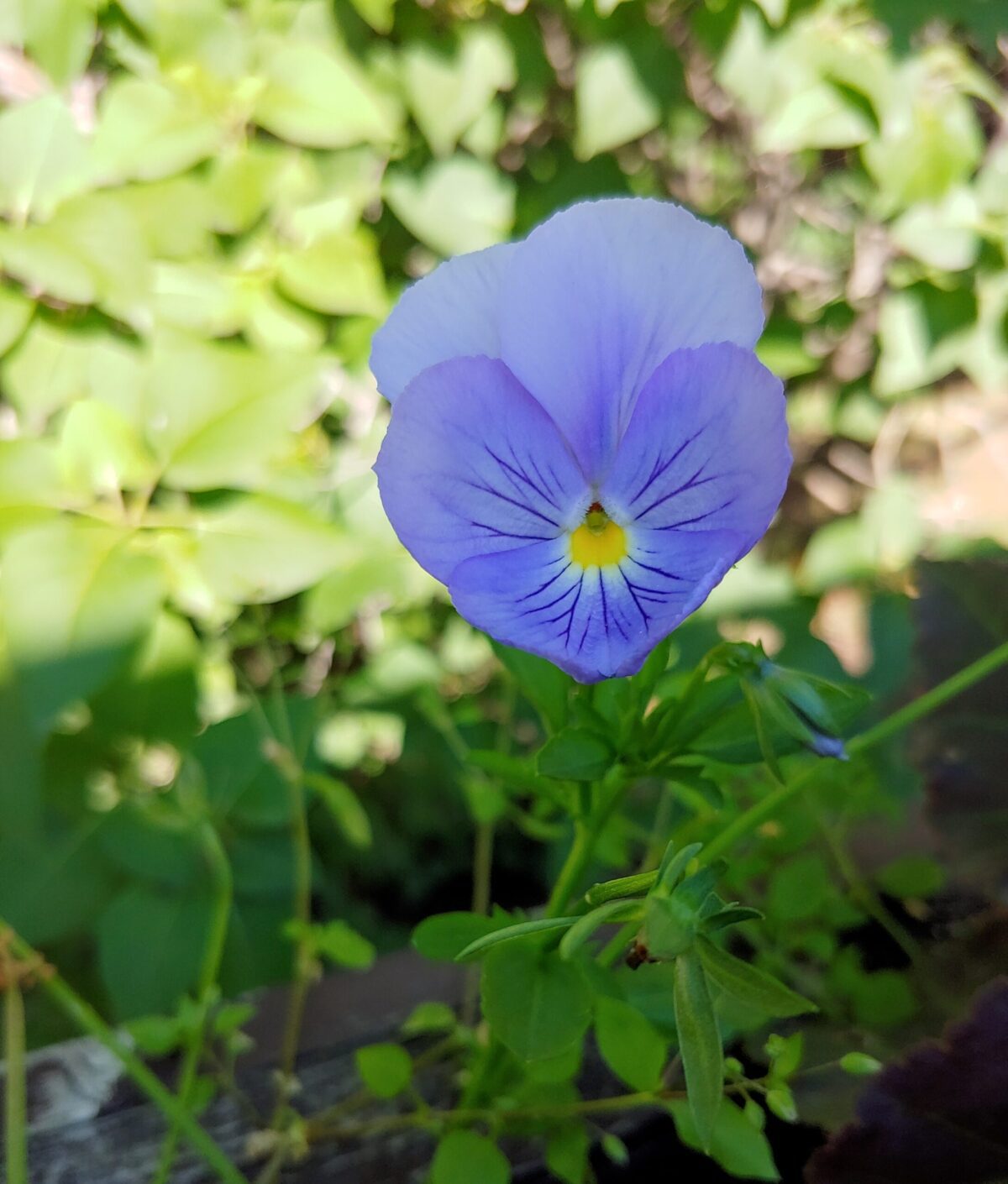 20. Rudbeckia
Rudbeckia are easy to grow and start from seed. I love the prairie sun (pictured below) and Sahara varieties.
21. Salvia
Salvia can be both a perennial and annual, depending on the variety. The purple ones are the most common, but these pink ones would be stunning.
Any cut flowers that I missed? I'd love to know about them in the comments!
If you liked this blog post, find me on Facebook, TikTok, and Instagram for more cold-climate vegetable gardening tips, delicious recipes, and cut flower goodness! I also make weekly videos over on my YouTube channel. I hope to see you there!
P.S. If you love the content I create for Shifting Roots, consider joining our community on Patreon. Your support means the world to me and I am grateful for each and every one of you!
---
SERIOUS ABOUT STARTING A CUT FLOWER GARDEN, BUT NEED MORE HELP?
The Ultimate Cut Flower Bundle has everything you need! Learn exactly which flowers to grow for blooms all season long, get done-for-you plans and a system to create your own so you can grow exactly what works for you. You'll get Cut Flowers Made Simple, Bouquets Made Beautiful, The Frost Proof Flower Garden (to extend your fall growing season) and Savvy Seed Saving, so you can save some serious money on seeds.
---