You live in a cold climate with a short growing season and spring is taking its sweet time to emerge. It's the end of April, and it's cold, but the snow has melted. Your final frost date is weeks away, and you're feeling desperate to plant something. . . anything!! But you wonder if any flowers or vegetables can survive a light frost.
Can you plant your vegetables and flowers now or do you have to wait until the May long weekend (aka "planting weekend" in Canada or the third weekend in May)?
On the back of some of your seeds packets, it will say "plant when the soil can be worked." But what exactly does that mean? And when does your soil qualify as being able to be worked? And can you really plant things before the May long weekend?
Never fear. I will answer all of these questions and more! The good news is you'll be able to scratch your gardening itch and plant some hardy annuals in no time, even if you garden in the arctic conditions that are the Saskatchewan prairies (or any Zone 3 garden for that matter)!
If you want to see what early planting looks like in April in a Zone 3 garden, check out the video below:
Disclaimer #1: This post contains affiliate links, which means that I earn a small commission if you purchase something at no extra cost to you. You can read more about it in my privacy policy. Thanks for supporting Shifting Roots!
Disclaimer #2: Early spring gardening in a cold climate is not really a project for beginner gardeners. You do have to watch the weather and know what to look for as you go. For example, in 2020 I was able to plant out my plants mid-second week of April. Fast forward to 2022, and I'll be lucky to plant my plants in the fourth week of April. With that being said, let's get into it!
WHEN IS THE BEST TIME TO START YOUR GARDEN?
If you're a beginner gardener, the best time to start planting plants outside is around your last frost date (around May 21st in Saskatchewan). However, if you're a more experienced gardener or want to push the boundaries (or you're just really desperate to garden), you can start cool-season-loving vegetables and flowers about a month before your last frost date (or 4-6 weeks depending on the season that year). But first, you have to make sure you have workable soil.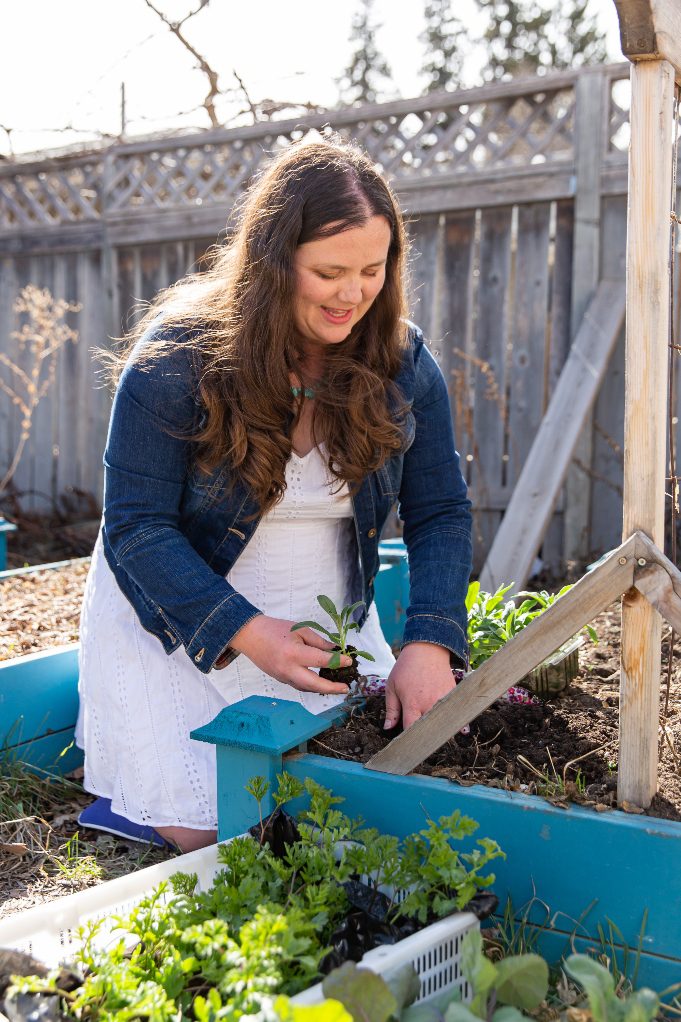 When is the soil considered workable? And what does that even mean?
Once the snow melts and you can actually see the soil in your garden and it's not mud anymore, the soil is considered workable. The soil temperature is generally too cold for many vegetable and flower varieties at this point, but there are some cool-weather-loving plants that will do well in that soil. Some safe options to plant include…
Cool-loving Vegetables for early planting
Cool-loving Flowers for early planting
Be warned: Don't stick just any plant out there thinking that it will work with anything. Your tomatoes and peppers and any other heat-loving plants will be toast if you try to stick them out this early!
Want to know more about when the soil can be worked? Check out the video below:
WHICH PLANTS NEED TO BE PLANTED EARLY?
The short answer? None of the plants listed above need to be planted early. It would be nice if they were, and they would be happier if you did, but don't worry too much about it. They will do just fine if they're planted out with everything else.
Can't I just plant everything during May long weekend instead?
Yes. If you really want to, you can plant everything out during the second last weekend in May. The guidance in this post is just for those gardeners who want to get a head start.
Can I put just any old plant out early?
If you do this, don't forget to water regularly or your stuff won't come up. Seeds are smart. They won't germinate until the conditions are right. One thing to watch out for is if the seeds get really bogged down with way too much moisture. When this is the case, your seeds can rot out–meaning they won't germinate and you won't get a harvest.
Planting early is a more advanced topic, and I don't recommend playing around with this in your first or second year of starting to garden. Wait until you have at least four years of experience under your belt and/or have a substantial understanding of what you're doing in the garden.
That being said, if you desperately want to try early planting, this random lady on the internet isn't going to stop you.
Will the plants die if they start to germinate and it freezes?
Generally not. If you've planted these early annuals and it snows, you can actually take that snow and "water" what you've planted by throwing the snow on top and letting it melt. If you want to see what this process looks like, check out my reel on IG here.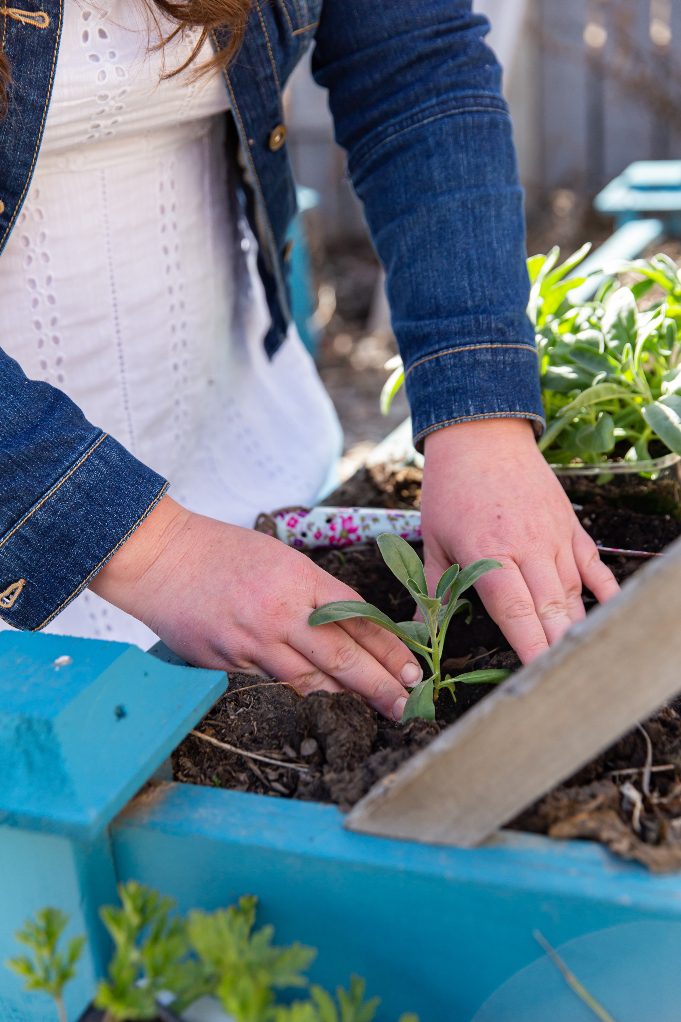 Do you have any other questions about planting when the soil is ready to be worked? What tips have you learned along your gardening journey? Let me know in the comments, and if you want more cold-climate, short-season gardening tips you can find me on Facebook and Instagram almost every day where I share my gardening progress in real-time!
---
NEED MORE HELP IN THE GARDEN?
Green thumbs aren't just given out at birth. They're a combination of learning about gardening and trial and error. If you wish you knew more about gardening and had more confidence in your abilities, you need the Growing Roots Gardening Guide.
It's an e-book plus 6 bonuses. Everything you need to go from complete garden newb to confident gardener in one growing season. Get all the details of what's inside here.
Happy gardening!
---
---