Shade is the enemy of every beginner gardener. It seems like your eye is drawn to every sun-loving plant in the greenhouse and there are no exciting options for your shady perennial flower garden.
I've compiled 17 shade-loving perennials that are easy to grow in your landscape. These are the perennials I've known and loved in my Zone 3 shade garden. Though these tend to be the best plants for shade here, they should work well for gardeners up to at least Zone 5 or 6.
Looking for cut flowers that work in part-shade? Check out the video below:
Disclaimer: I garden in USDA Hardiness Zone 3b and my advice and plant selections are based on my experience in that growing zone. The good news is that unless you live in the Arctic or the desert, my picks should work for you!
NOT All Shade Is Created Equal
While a tag on a plant may claim to tolerate full shade, even shade-loving plants like some morning or evening sunshine.
Will the shade plant live in true full shade? Of course. But it won't thrive or grow as fast as you were hoping. If you are trying to create a flower bed in an area of your yard that never sees the light of day, you are better off putting in a rock garden, deck, or some sort of hardscape.
You can also purchase large annual shade flowers for a hit of colour in a full shade spot. They won't get much larger than their initial size, but you will have blooms all summer long.
Finally, if you have lots of landscaping to do in the shade, you might like these posts:
Now, on to the list!
BEST SHADE-LOVING PERENNIALS FOR ZONE 3
1. Astilbe
A medium-sized plant that comes in lovely shades of white, pink, red, and purple. Astilbe is a very hardy summer-blooming perennial that likes moist to well-drained soil.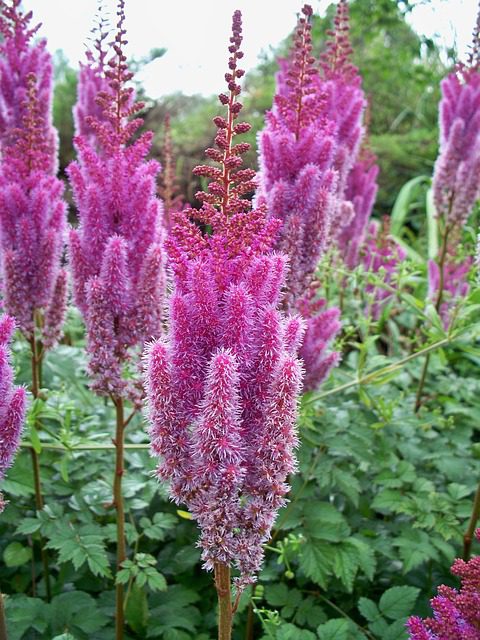 2. Bee Balm
Bee Balm also comes in white, pink, red, and purple, and will tolerate all light conditions. It can spread out easily, so make sure you remove any unwanted plants every year. As the name suggests, Bee Balm attracts bees, so plant it to encourage pollination.
3. Bleeding Heart
Bleeding Hearts hold a special place in my heart. My family has a plant that was my great-grandma's and everyone in the family has gotten part of it over the years whenever it needed to be divided. This stunner comes in pink or white and blooms from late spring to early summer. Bleeding Heart is a very beginner-friendly plant, that is easy to grow.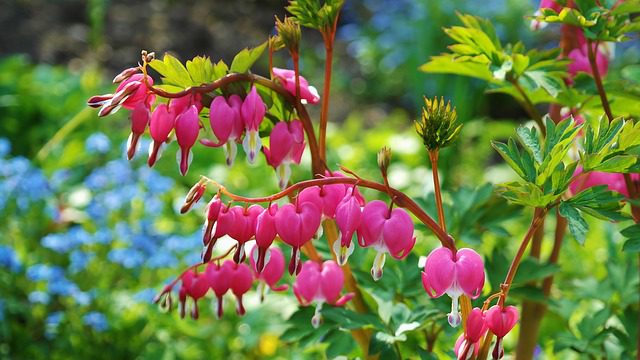 4. Daylily
Orange Daylilies (like the one pictured below) get a bad rap for taking over a yard if not maintained. Any other colour of Daylily is more well behaved. I highly recommend picking out something unique from your local greenhouse or a seed catalogue. These beautiful flowers flourish in any kind of light condition, although they may not bloom if they have too much shade.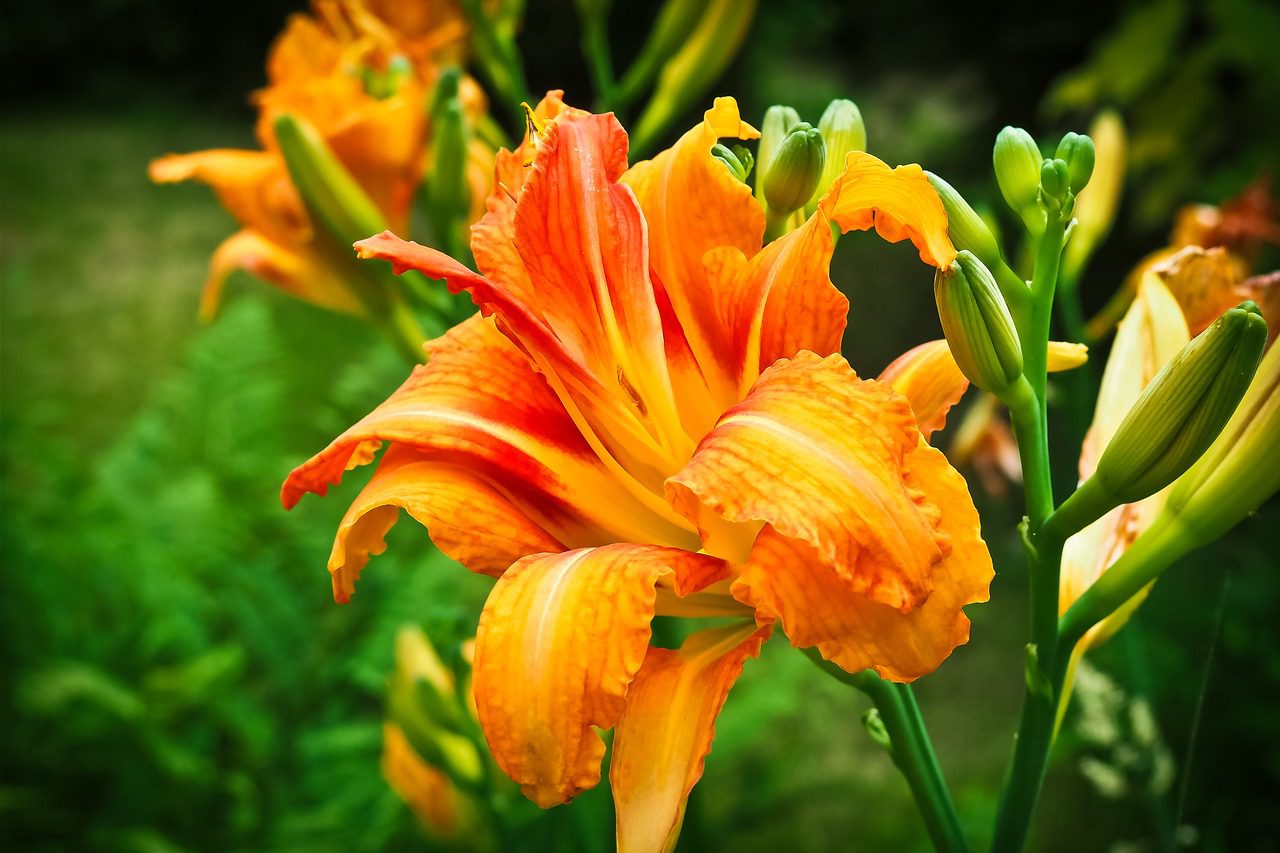 5. False Solomon's Seal
A spring-blooming plant with lovely green foliage and delicate white blooms.
6. Hosta
Hostas come in so many beautiful shades and variations of green, you'll find it hard to choose just one! A great shade plant for almost any soil condition.
7. Goat's Beard
Goat's Beard comes in all sizes and looks lovely paired with Astilbes or underneath a tree.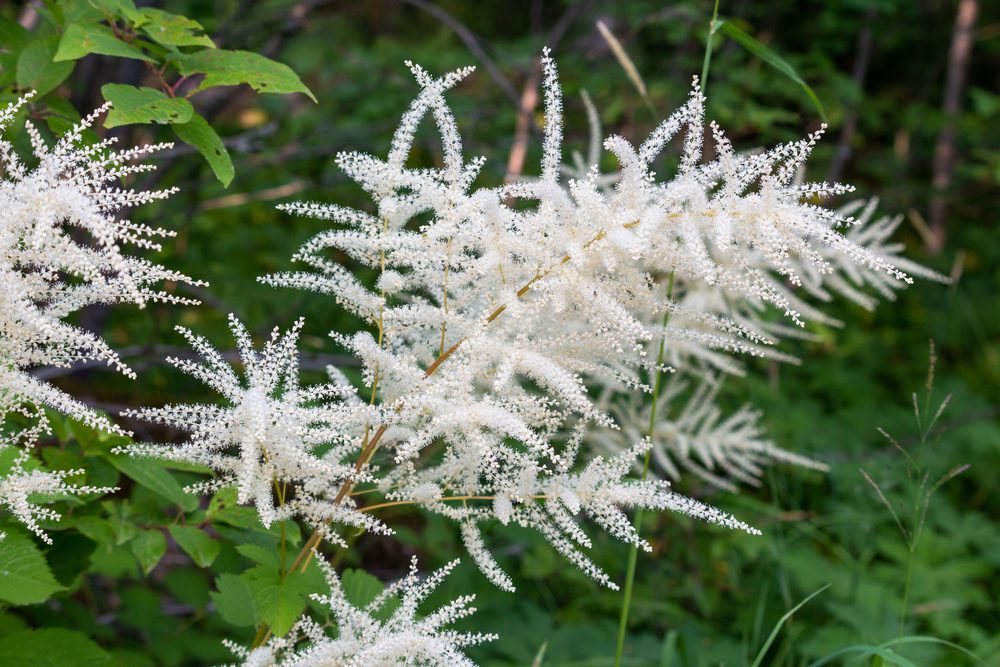 8. Goutweed
Need a plant that you can't kill that will grow anywhere? Goutweed is for you. Just be warned, it can easily spread where you don't want it, so either plant it in a contained area or be willing to dig out rogue plants every year.
9. Japanese Spurge
Japanese Spurge is a good ground cover for underneath a tree. Be warned: it has a habit of spreading and sends out lots of runners.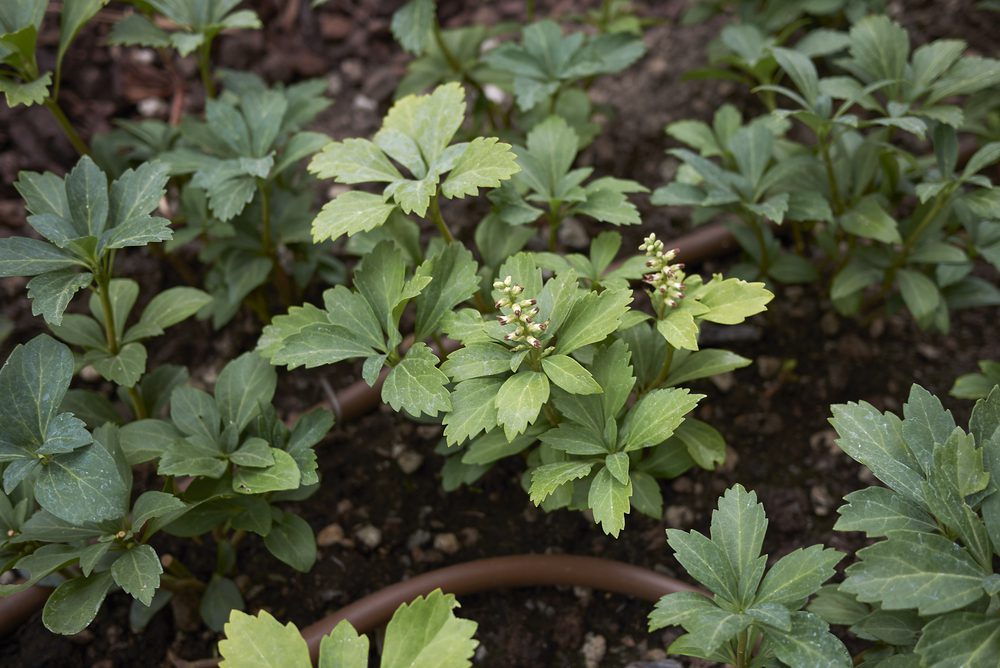 10. Lamium
Lamium comes in many colours and makes an attractive groundcover under a tree. It can be invasive, but the flowers provide an important source of nectar for bees. My favourite colours of Lamium are pink and blue–so stunning!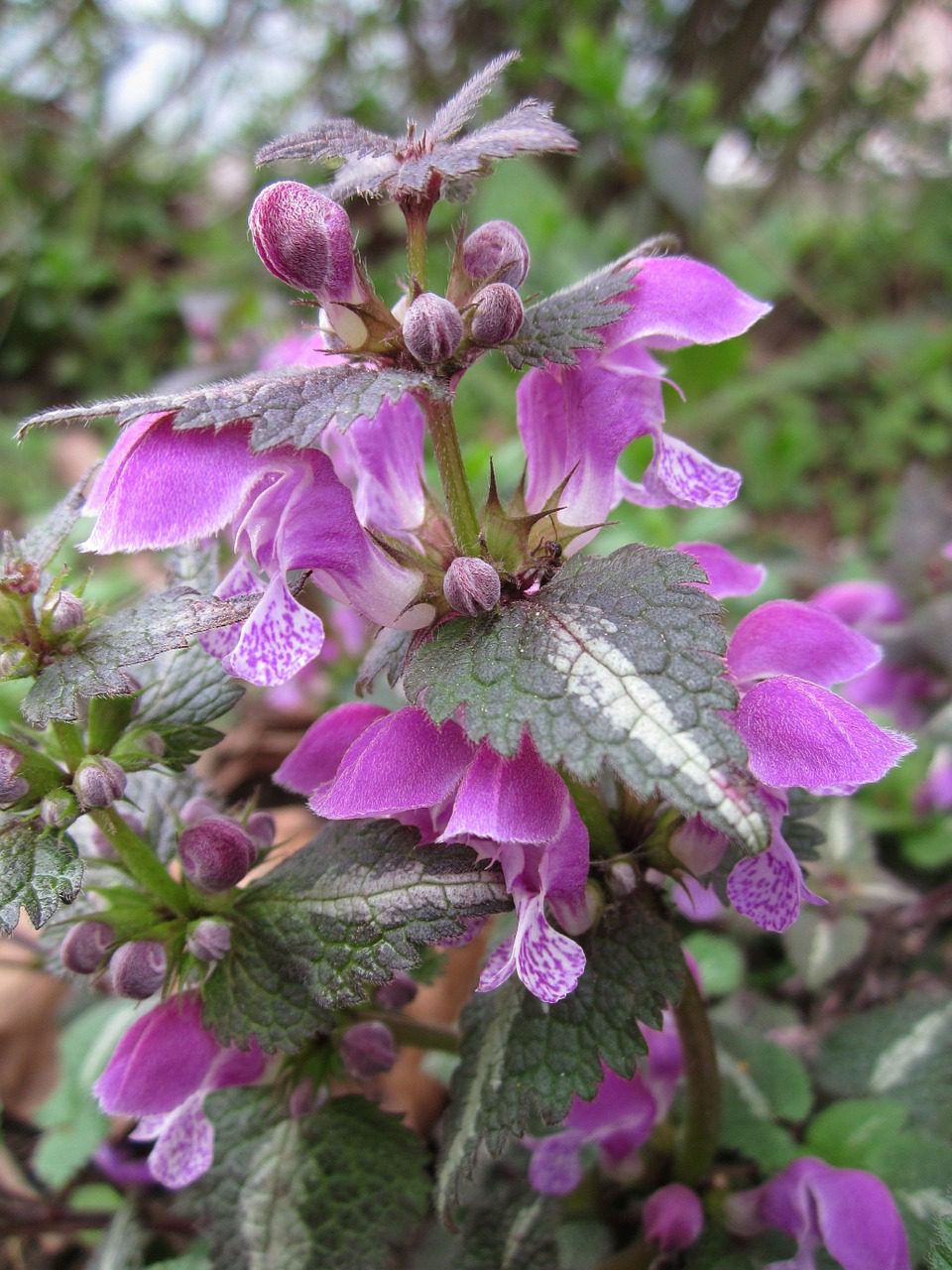 11. Ligularia
A lovely, tall plant with pretty yellow flowers. Keep it in part shade for more height and blooms.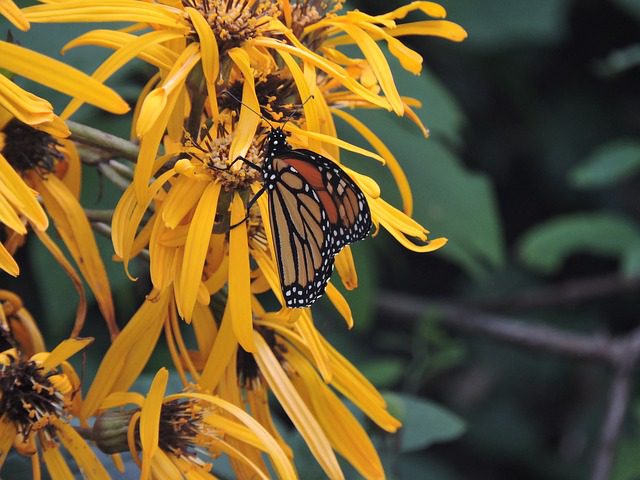 12. Lily of the Valley
One of the first spring flowers to bloom in the garden. Lily of the Valley makes a great ground cover underneath a tree but can be invasive if unwanted new growth is allowed to grow. The delicate white flowers have a beautiful scent.
13. Ostrich Fern
Many of my readers love Ostrich Ferns, but they are my most-hated perennial. Why? Try pulling out over 300 of them in your backyard. No, I'm not exaggerating. I'm sure I'll still have tons this spring… anyone want a fern?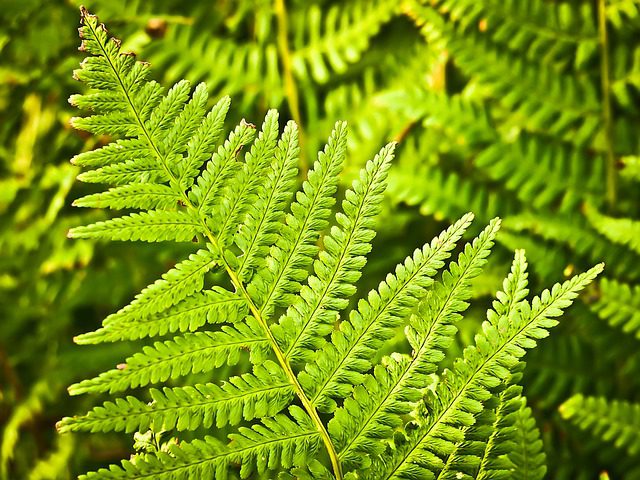 14. creeping Bellflower
Creeping Bellflower will grow in almost any light or soil condition. Avoid this plant if at all possible, unless you have a patch of soil that everything else dies in. Clumping Bellflower is much better behaved and is beautiful in floral arrangements.
15. Rockfoil
Rockfoil works best in rock gardens, as a ground cover, or at the edge of a flower bed. You can even grow it between rocks in a pathway. There are a huge variety of colours to choose from, and you'll want to grow them all! In my old neighbourhood, everyone seemed to grow the yellow variety and the blooms lasted for quite a long time. Put mulch over the plant in winter to ensure it survives.
16. Siberian Bugloss
Siberian Bugloss is an excellent ground cover under trees. You'll want to try the Jack Frost Variety for its variegated leaves and delicate blue blossoms.
17. Solomon's Seal
A beautiful plant for a woodland garden. It does well as a ground cover or in a flower bed, but beware the berries, as they are poisonous to animals and children.
Whether you're looking for a ground cover or something stunning for a front yard flower bed, there's sure to be a perennial on this list for you. Have any suggestions? I'd love to hear them! Find me on Facebook, Instagram, TikTok, and YouTube to follow along with my gardening journey and for more cold-climate, short-season gardening tips!
---
WANT TO CREATE A PERENNIAL GARDEN THAT CONSTANTLY BLOOMS FROM SPRING TO FALL, WITHOUT CONSTANT WORK? HERE'S HOW…
Everything you need to easily create your own perennial garden with constant blooms. You'll get an easy-to-follow system, along with 5 templates and 5 done-for-you plans, plus fun bonuses.
---
---