You have this adorable Christmas cactus, but then your inquisitive toddler gets into your plant and suddenly that houseplant got a haircut it didn't need.
Sigh.
Don't throw away those bits and pieces of Christmas cactus! You can easily propagate them into new baby plants. Now to find a place where said toddler can't reach them…
Before we get into how to propagate houseplants, a quick disclaimer. Yes, my Christmas cactus is actually a Thanksgiving Cactus. I'm just calling it that because that's what the general public knows them as. Click here to read more about telling the difference.
Okay, on to making the best of toddler shenanigans–I mean, propagating my Thanksgiving cactus.
STEPS FOR PROPAGATING A CHRISTMAS CACTUS
1. Find the Roots, if any
Chances are, your Thanksgiving cactus broke off between two leaf segments (called phylloclades, if you were wondering). If not, break off the broken segments, so that you're left with a piece of plant that has its segments intact.
If you're really lucky, those leaf segments might have a root starting to develop. And if that's the case, plop it in some cactus soil and call it a day. If not, don't worry, we're going to encourage the plant to make some.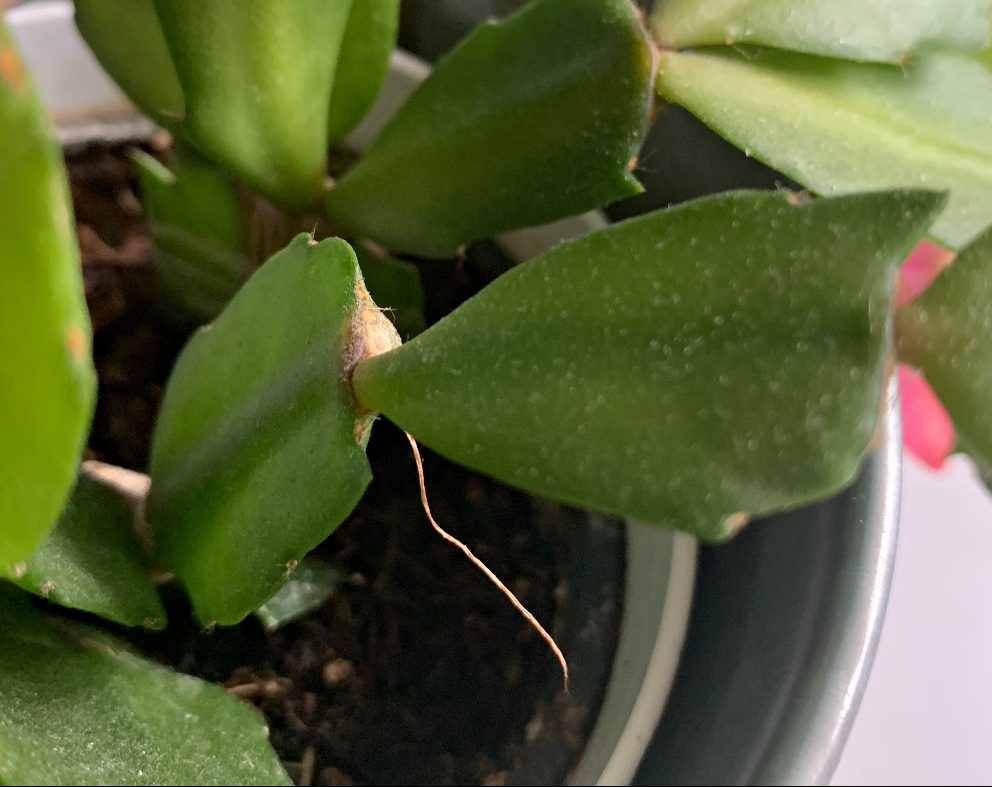 2. Place the Leaf Segments in Water
Grab a small glass or bowl and fill it with water. Put your Thanksgiving cactus clipping in the water, and wait anywhere from 2 weeks to a month and roots should develop. You don't need to do anything special or add any fertilizers. Just be patient.
In these photos, my Thanksgiving Cactus had probably been in the water for 2 or 3 months, waiting for me to remember/find the time to actually put it in a pot. So don't worry if your roots don't look as thick or plentiful as in the photos. Once your cutting has a few roots (don't stress about how many) it's on to the next step.
3. Re-pot the Christmas Cactus
Next, find a small pot and put your clipping in cactus soil. Regular potting soil will do, but cactus soil is a lot better, and it's not that hard to find. Thanksgiving cacti like to be a bit root bound, so it's important not to plant it in a giant pot. Find a cool spot with low light for your cactus, and wait for it to grow and bloom!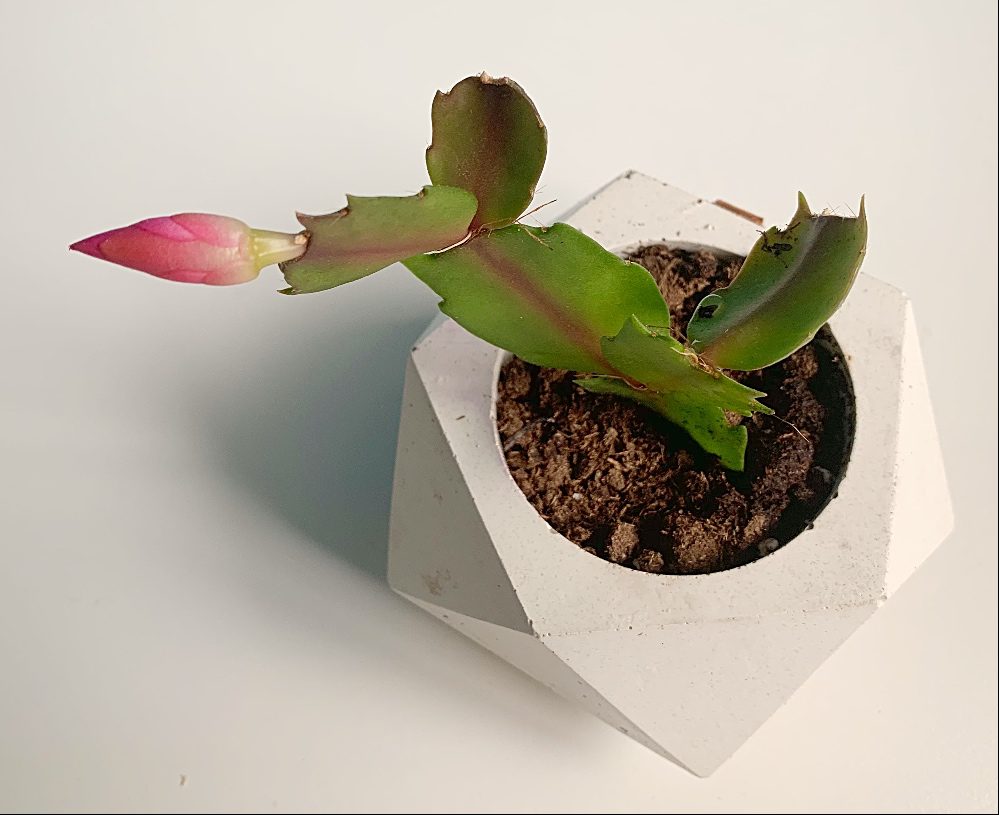 For more tips on how to care for your Christmas cactus, I made this video for you about why your Christmas cactus might not be blooming:
If you liked this blog post, follow me on Facebook, TikTok, and Instagram for more cold-climate gardening tips, delicious recipes, and cut flower goodness! I also make weekly videos over on my YouTube channel. I hope to see you there!
P.S. If you love the content I create for Shifting Roots, consider joining our community on Patreon. Your support means the world to me and I am grateful for each and every one of you!
---
WANT TO MAKE BEAUTIFUL, BOUTIQUE WORTHY NATURAL CHRISTMAS DECOR AT A FRACTION OF THE COST?
The Natural Christmas Crafts Masterclass is your frugal solution to making high-end-looking wreaths, garlands, and more. No talent or crazy amounts of money are required. Learn how to make bespoke Christmas decor using natural greens, berries and more, for a fraction of the retail cost!
---
---