The dream: loads of eucalyptus that you lovingly grew from seed adorning your flower arrangements and wreaths.

The reality? Fighting other cut flower growers for seeds the minute a seed company updates its listings, struggling with poor germination and long growing times, then barely getting any eucalyptus to show for it because it feels like you practically live in the Arctic, and it was a particularly cold summer.
But then you take your meagre harvest, throw it in a bouquet or use it as foliage in a wreath, and you're back in love, vowing you're going to figure out how to grow eucalyptus from seed in a cold climate and short growing season.
I live in hardiness Zone 3 with anywhere from a 90-110 day growing season, and I've successfully grown eucalyptus from seed and lived to tell the tale. Here's how I did it and what I'm going to do differently to improve my harvest.
If you prefer video content, check out my video, How to Grow Eucalyptus in a Cold Climate, on YouTube:
This post contains affiliate links, meaning that if you purchase something by clicking one of these links, I earn a small commission at no extra cost to you. You can read more about it here in my Privacy Policy.
IS IT EASY TO GROW EUCALYPTUS FROM SEED?
In theory, yes. Eucalyptus needs light, water, and heat like any other cut flower.
In practice, there are things that make it especially challenging in a cold climate and short growing season. For one, eucalyptus needs around 200 days to mature. That means in Zone 3, I'm starting it in January or February. It's also notoriously slow to both germinate and grow.
In 2020, I started my eucalyptus seeds around mid-February. The picture below shows how big the largest one was by April 25th. These plants also prefer heat, which they did not get because we had a particularly cold summer that year. So my largest plant was somewhere around 12-18 inches and not very bushy.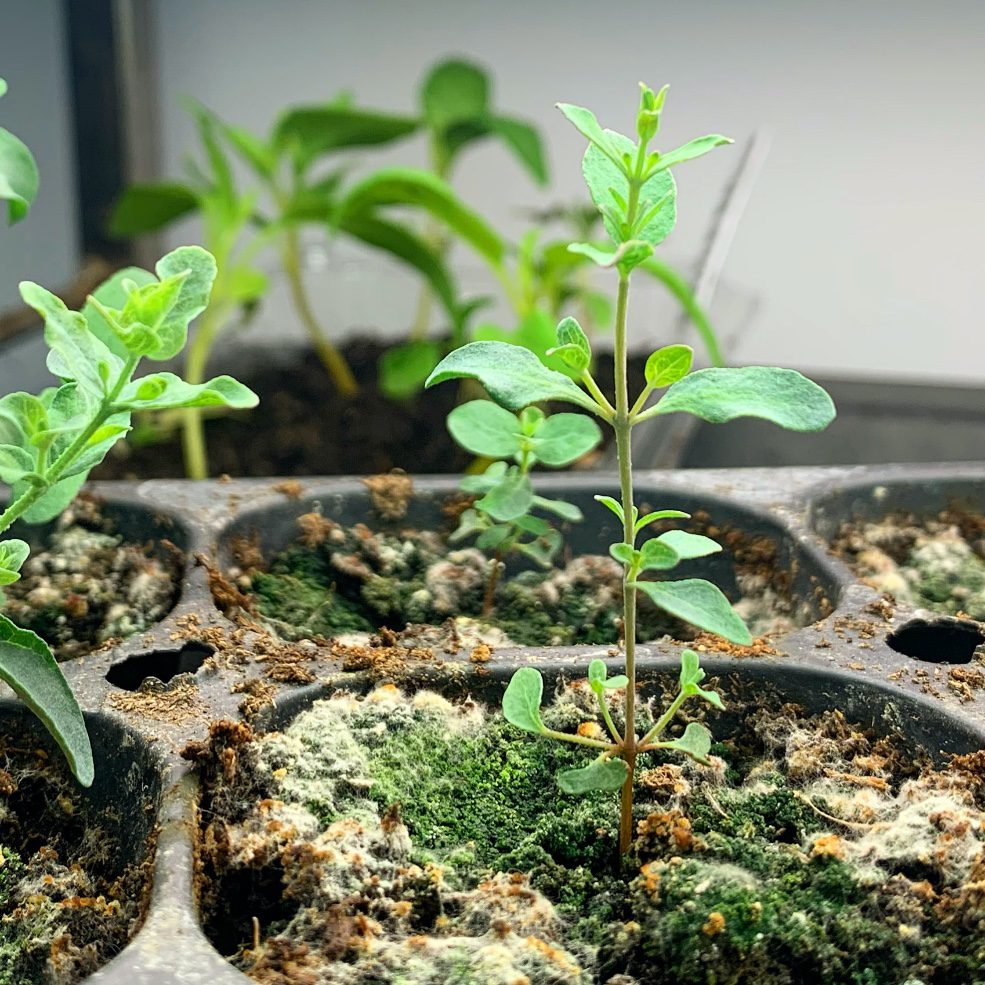 A GROWING STRATEGY FOR COLD CLIMATES
If you've never grown eucalyptus from seed before, here's how to do it step by step:
Figure out your first and last frost dates. You can see how I do it in this video.
Count backwards from your last frost date 200 days. This is the latest you should start your seeds. I personally would start them around a month earlier to give you some wiggle room if they germinate extra slowly or your summer ends up colder than usual.
Harden off your seedlings carefully. After all that work, you'd hate to lose them!! I make removable tunnels like these to make the process easier.
If you own a greenhouse, plant them directly in the ground in the greenhouse. They'll be much happier, and you'll gain a few extra growing days at the end of the season.
If you don't own a greenhouse, choose the hottest microclimate in your yard to grow them.
Water your plants regularly, and it should reward you with fragrant bunches of eucalyptus in late August and into September.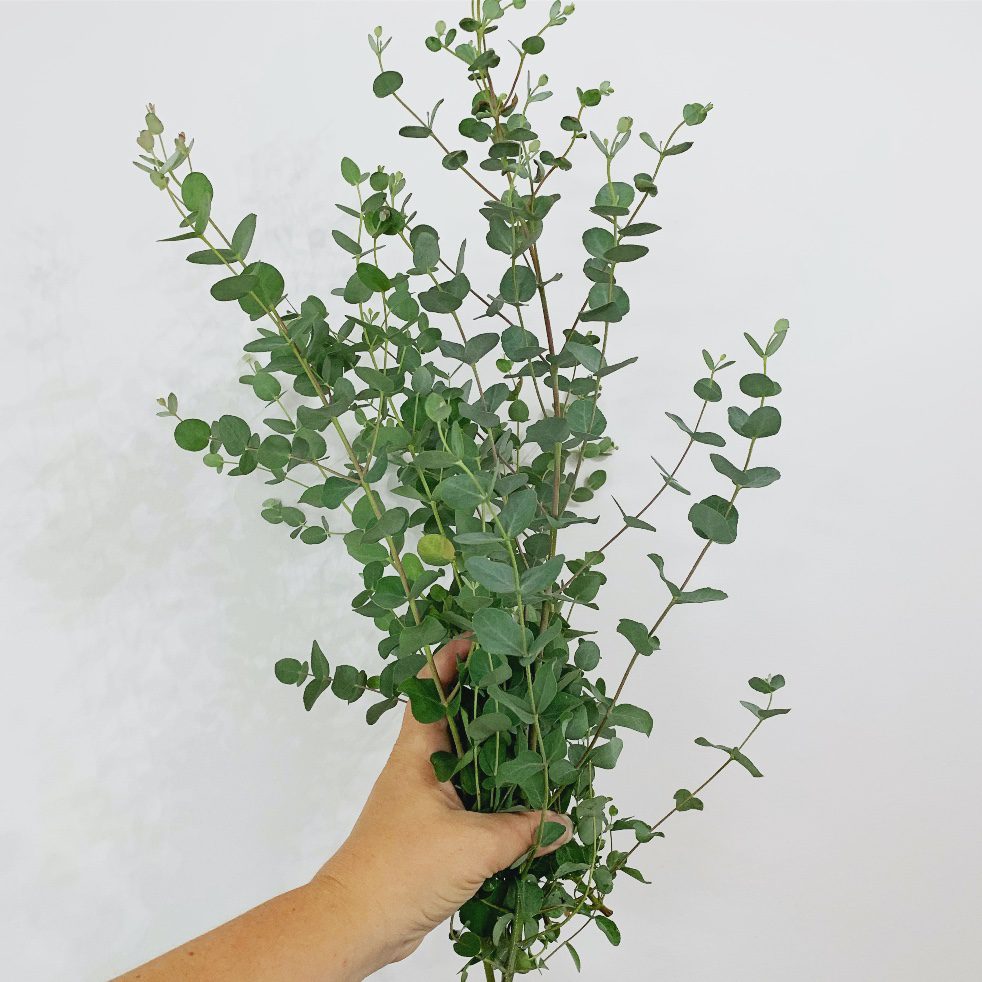 WHERE TO BUY EUCALYPTUS SEEDS (ESPECIALLY IF YOU'RE IN CANADA)
There are a lot of online seed companies that sell the Silver Drop and Silver Dollar varieties of eucalyptus, and many of them are either in Canada or shipped to Canada. At the time of writing this, eucalyptus seems to be very popular to grow, so the seeds often sell out fast. Also, shipping times are slow, so you have to order well ahead of the time you need them.
Here are the online seed companies, in no particular order: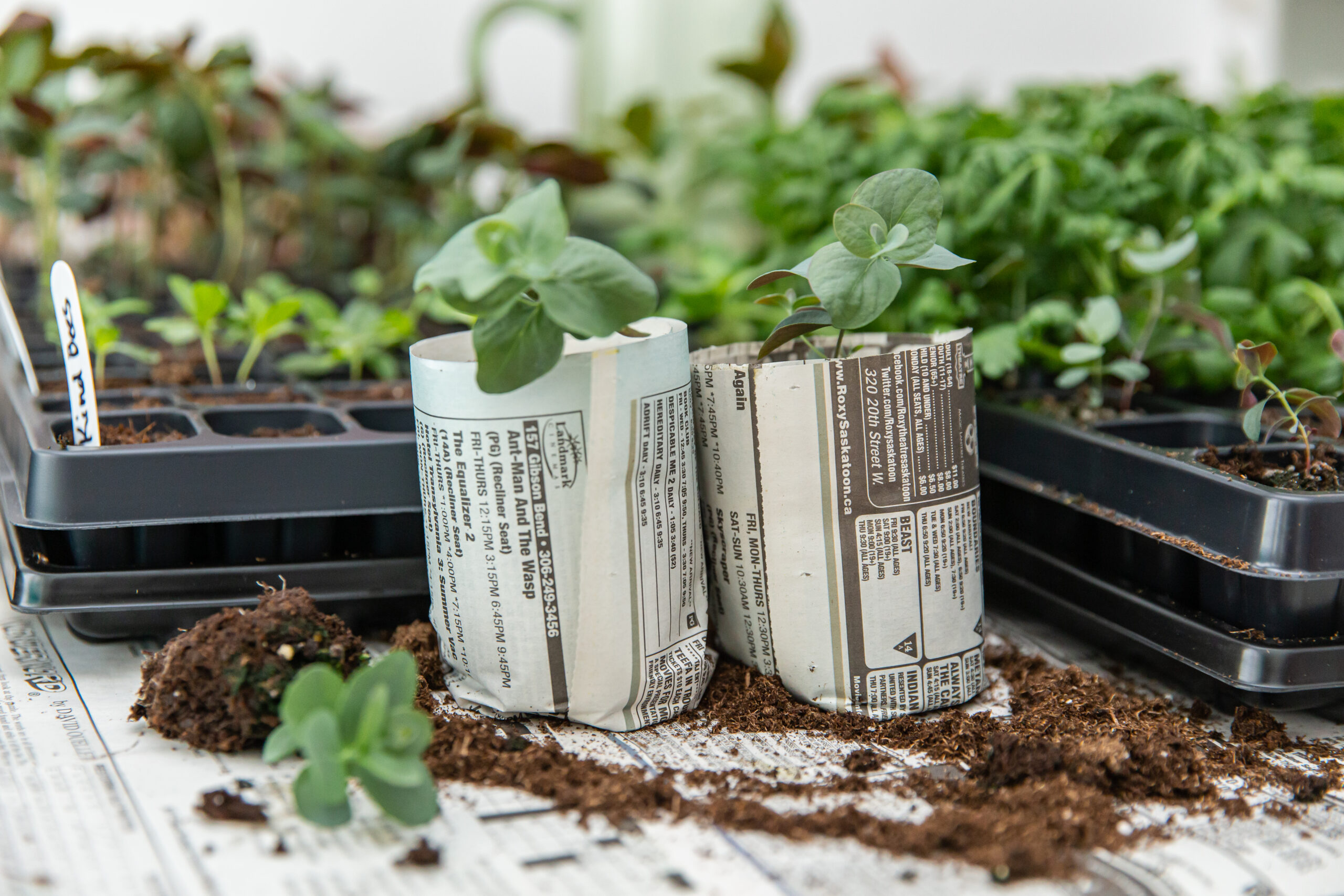 If you liked this blog post, find me on Facebook, TikTok, and Instagram to follow more of my farmer florist journey and join in the cut flower conversation! I also make weekly videos on my YouTube channel. You can also sign up for bouquet-making events and buy my flowers at my sister site Shifting Blooms. I hope to see you there!
P.S. If you love the content I create for Shifting Roots, consider joining our community on Patreon. Your support means the world to me, and I am grateful for each and every one of you!
---
READY TO GROW YOUR OWN BEAUTIFUL CUT FLOWER GARDEN WITHOUT THE HASSLE?
I've taken all the guesswork out of creating a cut flower garden with my e-book, Cut Flowers Made Simple. It's the perfect way for beginner and intermediate gardeners to start their own cut flower garden with or without seed starting.
Finally, you can create a stunning cut flower garden with everything you need to make beautiful bouquets all summer long.
Click on the picture to find out more, or get your copy.
---
LOOKING TO START A CUT FLOWER BUSINESS?
Have you been researching all over the internet and in free Facebook groups about starting a cut flower business and are feeling more confused than ever? Don't believe you can make a profit from a cut flower garden on modest terms? Check out this video for how I went from a wannabe flower farmer to a resilient backyard business owner!
And, if you're still feeling frustrated, worried about spending too much money and not making your money back, or want to learn more about profitable small-scale flower farming, you can enroll in Backyard Business, my program for aspiring flower farmers. Some of my students were already making money (enough to pay the cost of the course!!) in the middle of winter by getting creative and trying new things. I hope to see you there!
---
---