Many gardeners face the same big dilemma every summer…
How do I water my garden and keep it alive when I'm on holiday?
Going on summer vacation doesn't have to mean coming back to dead plants! Find out how you can keep your garden alive while you're gone with my five basic steps for plant care on vacation. These tips should keep your plants alive for a maximum of three days without rain and moderate temperatures. I'll also give you suggestions for what to do if you're gone for longer!
5 STEPS TO CARE FOR YOUR GARDEN WHILE ON VACATION
1. Weed Before You Go
Weeds compete with vegetables for nutrients and moisture. By weeding before you go, you give your veggies the best possible chance of success and avoid any nasty surprises when you get back. Nobody wants to spend their first day back from vacation in a 4-hour weeding marathon.
2. Add Mulch Around Your Plants
Mulch will lock in the moisture and keep out the weeds.
If you cut your lawn regularly, you can use the clippings as mulch and kill two birds with one stone! You can also use newspaper, old leaves, or wood chips and shavings.
3. Harvest Ripe Vegetables
Pick anything that is ripe or close to ripe, as vegetables allowed to over-ripen will signal to the plant that the season is over and it's time to go to seed.
Some vegetables are more high maintenance than others and must be harvested every few days once they start producing. If you are leaving when peas, beans, lettuce, or zucchini are in full swing, you must ask a friend to come and harvest for you if you are gone for longer than three days.
4. Water Deeply
Right before you leave for your holiday, water your garden very deeply. You can also insert a few of these DIY watering devices around the most fragile plants, like tomatoes.
If you're gone for three days or less, water deeply again immediately when you return from vacation.
Planning on using a drip irrigation system on a timer while you're gone?
If you're not, don't freak out, this is more of an advanced gardening solution! If you are, make sure you test out the system the week before! One of my blogging friends, Amy from Daily Successful Living, installed a beautiful irrigation system, only to have a pipe burst while she was gone and come home to a flooded backyard… and probably a really expensive water bill.
5. Check the Weather
Thunderstorms in the forecast? Great! You probably won't have to worry about your garden when you're gone. However, if there's a heat spell in the cards, you'll need to ask someone to water your garden if you're gone longer than a day or two.
If most of your garden is in containers, you can move them to the shadiest spot in your yard or onto your patio to conserve water and help keep them alive while you're gone.
Get 4 Free Square Foot Gardening Templates
Start your square foot garden the easy way!
You'll get 4 4x4 plans for
Salad Garden
Beginner's Garden
Salsa Garden
Kid's Garden
Plus a mini email course that gives you short, actionable tips for keeping your garden alive.
Asking A Friend or Neighbour to Water Your Garden
If you're gone for longer than three days, it's wise to ask someone to come to your home and water your plants. Try to choose someone who lives close to you, so that it's not a huge inconvenience to them. Offer to water their plants in exchange, give them anything that's ripe when you're gone, and give them a small gift when you return. If your vacation is longer than a week, you should consider paying the person.
You can make things easier on your friend by grouping all your pots in one or two locations and by keeping the watering cans or any other things they'll need by the hose.
The One Instance When You Don't Need to Care For Your Garden
Finally, it must be said that if you have an established perennial garden with no vegetables or annual flowers, you do not need to worry about caring for your plants when you're on vacation!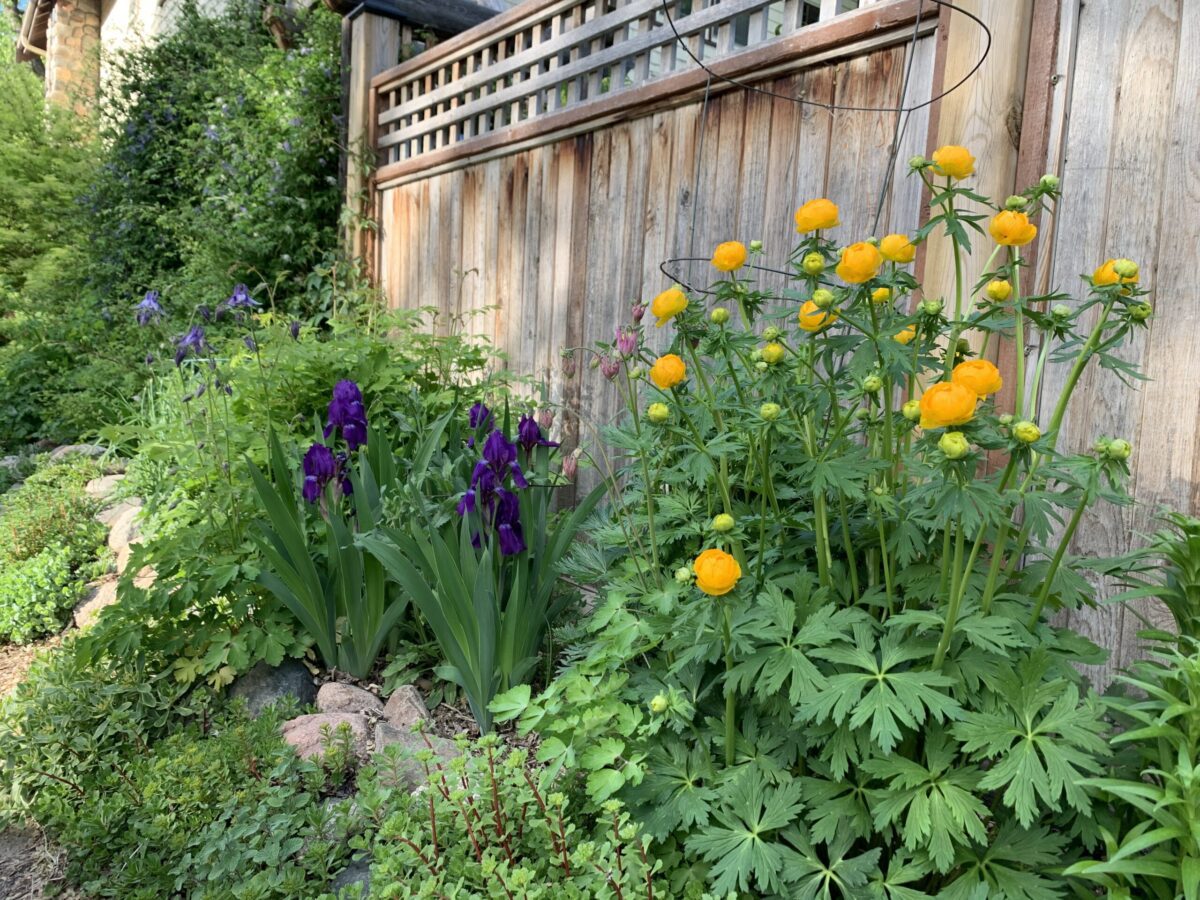 How do you take care of your garden when you're away?
Find me on Instagram, TikTok, and Facebook, where I share daily gardening advice and inspiration for cold-climate, short-season gardeners! I also document my gardening and flower farming journey weekly on YouTube. I hope to see you there!
---
NEED MORE HELP IN THE GARDEN?
Green thumbs aren't just given out at birth. They're a combination of learning about gardening and trial and error. If you wish you knew more about gardening and had more confidence in your abilities, you need the Growing Roots Gardening Guide.
It's an e-book plus 6 bonuses. Everything you need to go from complete garden newb to confident gardener in one growing season. Get all the details of what's inside here.
Happy gardening!
SaveSave
---
---
SaveSave