I've always wanted to grow amazing ground cherries, but for the past three summers, they have alluded me. One year I had a bad batch of seeds with no germination. Another year I killed my seedlings, and yet another year I managed to get them to live, only to have about 8 fruits to show for my efforts.
The fourth year was a charm and now that I've managed to grow them successfully, I am hooked!
Even though ground cherries are technically from the tomatillo family, they are a sweet, pineapple-tasting fruit that everyone in the family is sure to enjoy! Here's a bit about what I've learned through my trials and errors growing these delicious little fruits.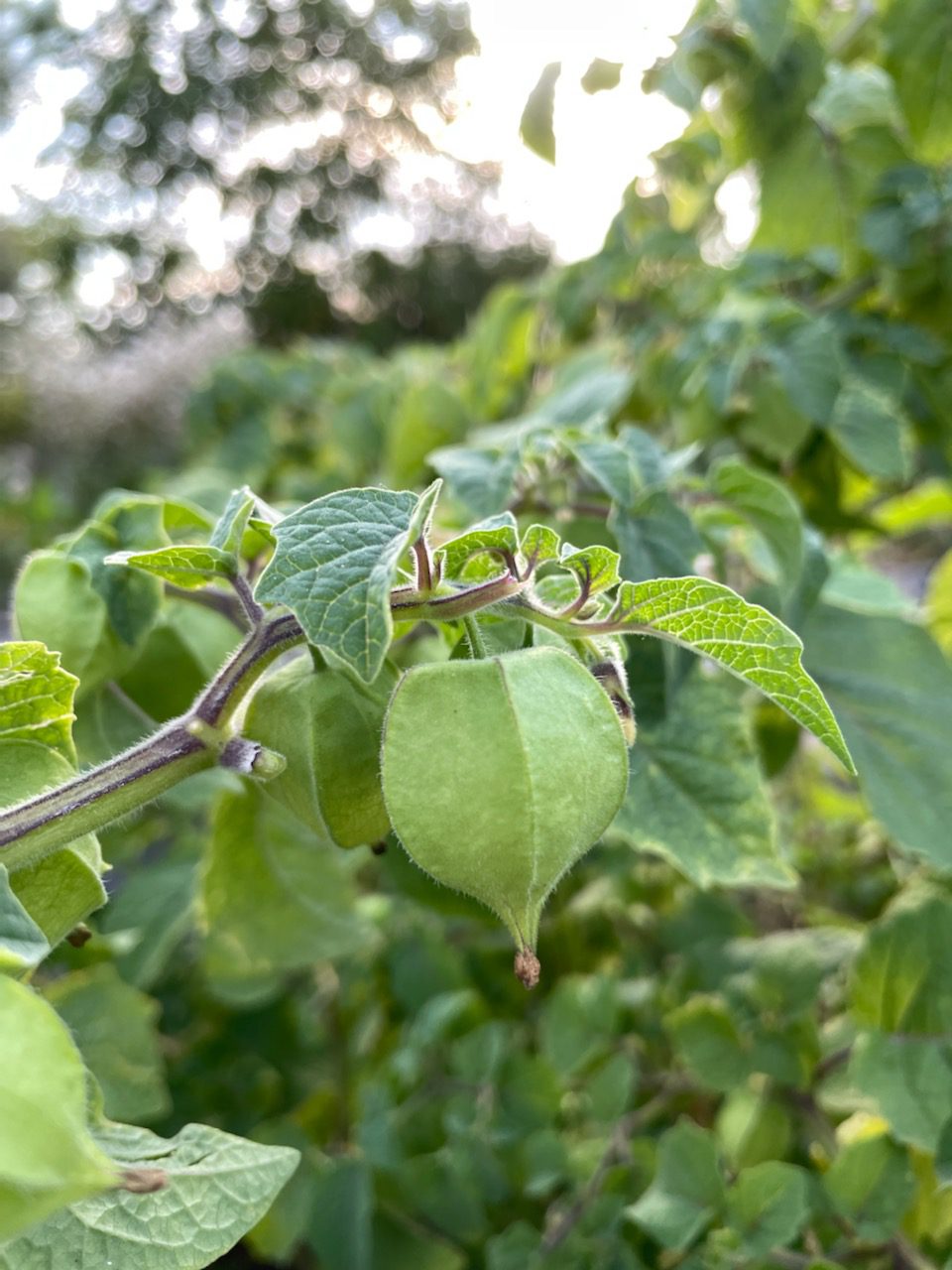 This post contains affiliate links, which means that I make a small commission if you make a purchase, at no extra cost to you. You can read more about it in my Privacy Policy. Thank you for supporting Shifting Roots!
The secret to growing amazing ground cherries in zone 3
Treat them like a tomato!
Give your ground cherries lots of heat, lots of water, and any extra nutrients and any special love you would give your prized tomato. Once I did this, my success with ground cherries increased tenfold.
While you're are it, if you want my tips for growing successful tomatoes, check out these posts: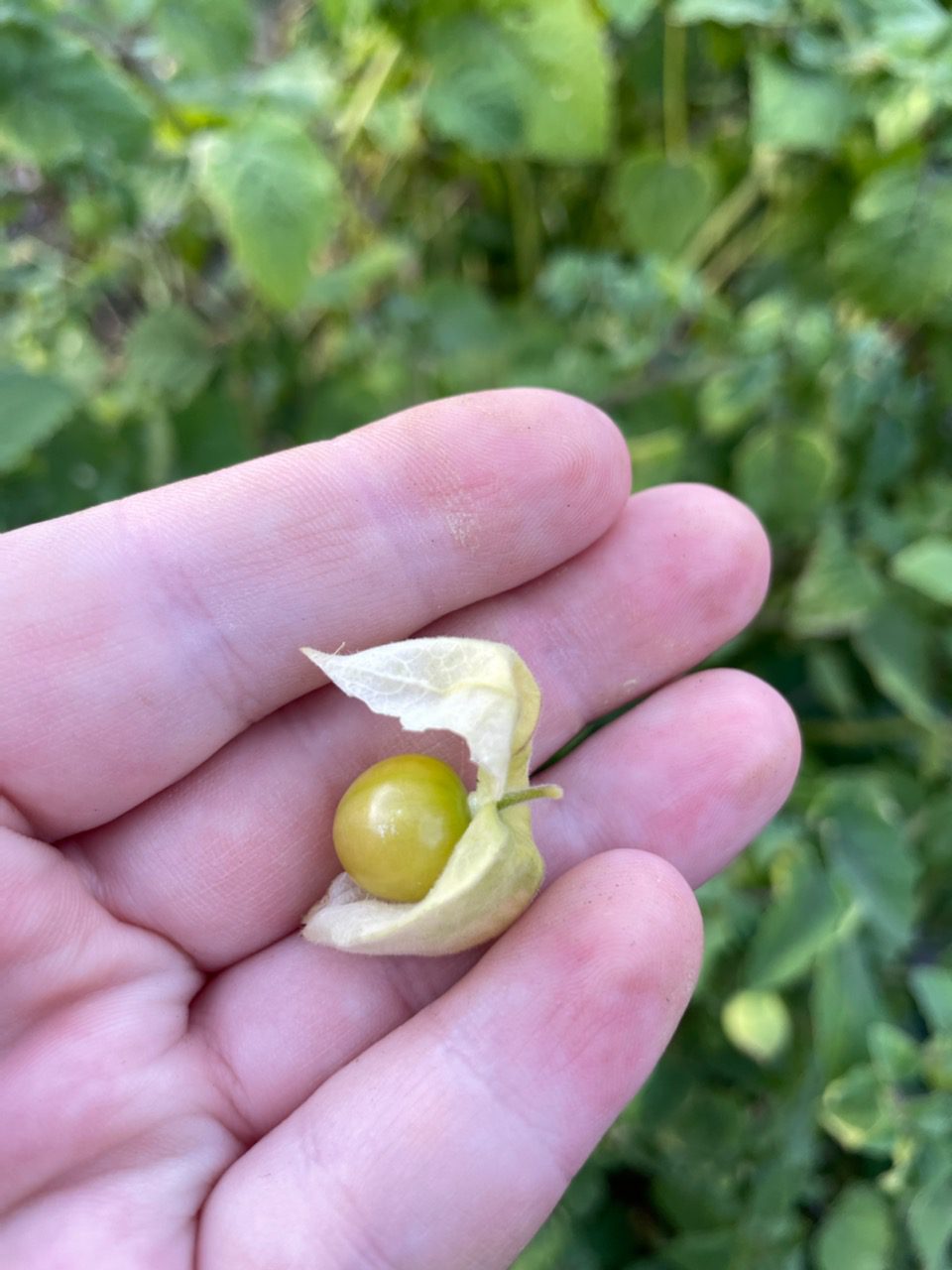 FREQUENTLY ASKED QUESTIONS ABOUT GROUND CHERRIES
How do you know when ground cherries are ripe?
Ground cherries are ready when they fall off the plant and onto the ground (thus their name). So, don't go picking them off their branches–they're not ready!
What do ground cherries taste like?
If they are not at full ripeness, ground cherries taste like a tropical tomato, if such a thing existed. If they are fully ripe, they taste like pineapple.
My son is extremely picky and he will gobble them up as fast as I do.
This year, one of my greatest pleasures was taking guests to the raised bed where the ground cherries were growing. I know I convinced almost every person who tried them to try growing them next year because of their delicious pineapple-esque flavour.
Can I direct sow ground cherries?
No! You must start ground cherries 6-8 weeks before your last frost. They are also delicate like a tomato, so wait until June to set them out in Zone 3, unless you're using a Kozy Coat.
Where is the best place to get ground cherry seeds?
Aunt Molly's is the standard variety that I grow. If I can't get my seeds from West Coast Seeds, I'll check if T and T, Veseys, or Incredible Seeds have them. I can't remember where I got them from this year! In the U.S., Baker Creek and Johnny's will certainly have them.
Are ground cherries frost tolerant?
Nope! Not in the slightest. Once the frost hits the harvest is over.
Will you grow ground cherries next year?
If you liked this blog post, follow me on Facebook, TikTok, and Instagram for more cold-climate gardening tips, delicious recipes, and cut flower goodness! I also make weekly videos over on my YouTube channel. I hope to see you there!
P.S. If you love the content I create for Shifting Roots, consider joining our community on Patreon. Your support means the world to me and I am grateful for each and every one of you!
---
NEED MORE HELP IN THE GARDEN?
Green thumbs aren't just given out at birth. They're a combination of learning about gardening and trial and error. If you wish you knew more about gardening and had more confidence in your abilities, you need the Growing Roots Gardening Guide.
It's an e-book plus 6 bonuses. Everything you need to go from complete garden newb to confident gardener in one growing season. Get all the details of what's inside here.
Happy gardening!
---
---