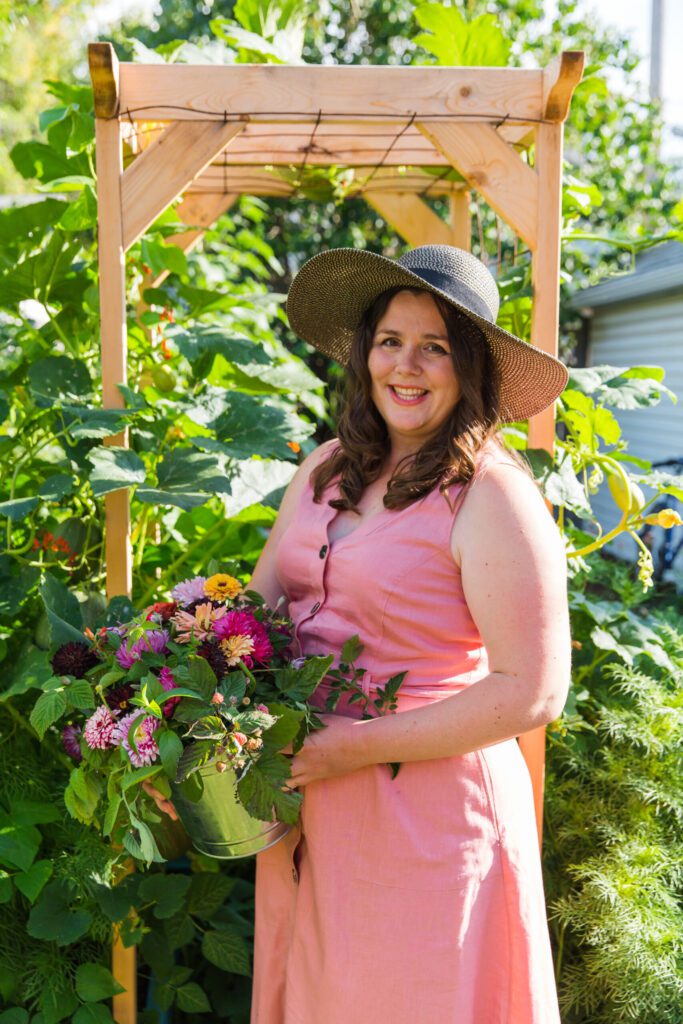 Hey!  I'm Kristen.  Home gardener, green thumb, and your guide to a better garden.
I wrote this course after countless texts and emails from friends, asking if I could please come over to their yard and help them figure out where to put their garden, what to plant, and how to make it all work.
I quickly realized that not everyone grew up learning how to garden, and I wanted to share my gardening know-how in an easy to understand way.
I've designed this e-book and bonuses so that you'll know everything your parents "should" have taught you about gardening–plus you'll know enough to have the confidence to finally tackle those garden projects you've been putting off.
I'm a Wife, Mom of littles, and website owner of Shifting Roots.  I garden and blog from zone 3b on the Canadian Prairies–so if I can grow a beautiful garden in tough weather conditions and a short growing season–so can you!